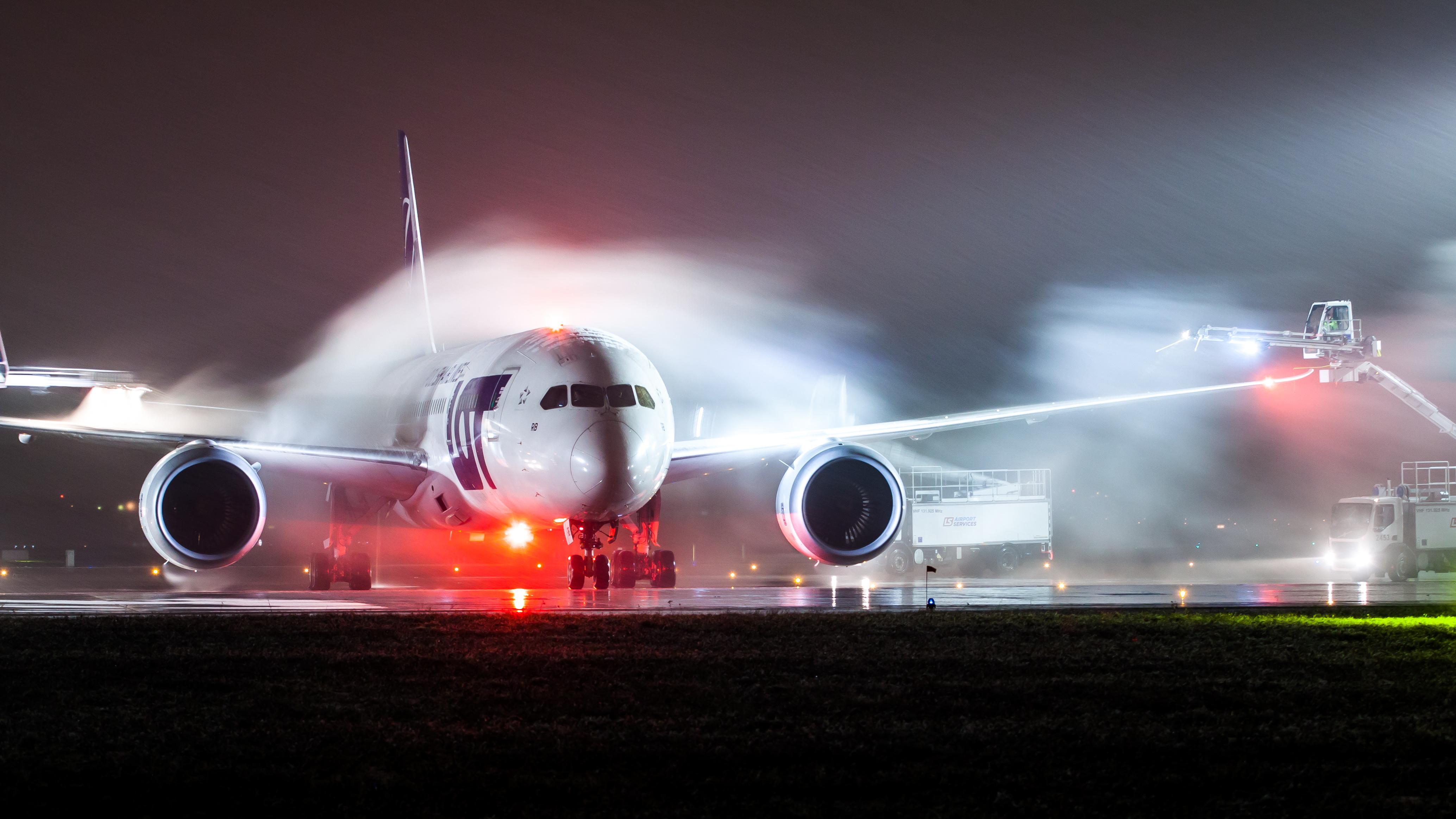 Does Boeing Risk China's Retaliation as Trade War Escalates?
By Anirudha Bhagat

Aug. 6 2019, Published 11:35 a.m. ET
Boeing's significant business exposure to China makes it vulnerable to the rising trade tensions between the world's two largest economies. China could use the airplane maker as a retaliatory measure against President Donald Trump's most recent tariff threat.
China is the single largest market for Boeing's commercial aircraft. In 2017, the country accounted for nearly 25% of the aircraft manufacturer's overall jet deliveries. During the same year, about 20% of Boeing's total plane orders came from China.
Article continues below advertisement
Boeing estimates that over the next 20 years, China will need 7,690 new aircraft valued at $1.2 trillion. It expects China's commercial services industry to reach $1.5 trillion in the same timeframe. The country is likely to be the single largest market for the commercial services industry and account for 17% of global demand.
Boeing risks China's retaliation
China has played with Boeing in the past to strike back at President Trump's tariff hike policies on Chinese imported goods. The Chinese government makes bilateral trade negotiations to fulfill air carrier demand. After trade frictions escalated, China didn't provide a single commercial jet order to Boeing last year.
In mid-March 2018, Trump imposed 25% duties on imported steel and aluminum metals. China retaliated with a multibillion-dollar aircraft order to Airbus. Chinese President Xi Jinping signed a deal to buy 300 Airbus aircraft worth $35 billion in late March during a visit to Paris. The move stood in contrast to China's aircraft order policy. Over the last several years, the country has maintained an equal balance between Boeing and Airbus for aircraft orders.
Article continues below advertisement
Escalating trade war
The US-China trade war has now entered a new phase, as neither country wants to be put on its back foot. The latest spike in trade tensions happened after Trump threatened China with new tariffs last week, saying China had been moving too slowly in terms of trade negotiations. He tweeted on August 1 that the US would levy 10% duties on $300 billion worth of Chinese imports effective September 1.
In retaliation, China has been letting its currency fall to record levels for the last two days. It's well known that China controls its currency rates against major currencies, mainly the US dollar. The People's Bank of China sets a range for the Chinese yuan daily, allowing it to trade up and down within the range of 2%.
Today, the central bank fixed the yuan's rate against the US dollar at 6.9683 per dollar, according to CNBC. The price was at its weakest point since May 20. Yesterday, the offshore yuan rate slid below 7 per US dollar, a psychological red line, for the first time in over a decade. The offshore Chinese yuan exchange rate is below the critical line today as well.
Article continues below advertisement
Boeing stock falls on trade worries
Since Trump's new tariff announcement on August 1, Boeing stock has lost 3% of its value. The stock was already under tremendous pressure following the global flying ban on its 737 MAX planes in mid-March. Boeing has lost 21.7% of its market value since the Ethiopian Airlines crash on March 10. The latest trade worries could lead to another fall in its shares.
Rising trade tensions between the US and China pose a significant risk to US companies with major business exposure to China. Stocks such as Apple (AAPL), Caterpillar (CAT), and FedEx (FDX) have substantial exposure in the country. China is the third-largest market for Apple's Phones. Caterpillar generates 5%–10% of its revenue in the country. About 6% of FedEx's total annual revenue comes from its operations in China.
Shares of Apple, Caterpillar, and FedEx have fallen 9.2%, 7.6%, and 7.8%, respectively, over the last three trading days. The Technology Select Sector SPDR ETF (XLK) and the Industrial Select Sector SPDR ETF (XLI) are down 6.2% and 5.3%, respectively, since August 1. XLK invests in S&P 500 technology stocks, while XLI has exposure to S&P 500 industrial stocks.