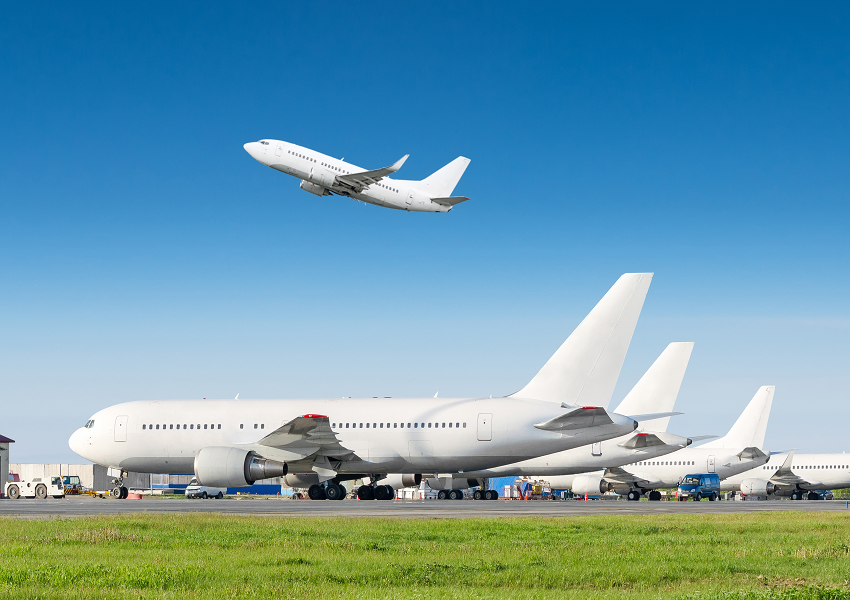 Boeing CEO Reaffirms a September Fix to 737 MAX Software
By Anirudha Bhagat

Aug. 9 2019, Published 2:46 p.m. ET
Boeing (BA) CEO Dennis Muilenburg recently reaffirmed his optimism over the 737 MAX's return to service in the fourth quarter. As reported by AeroTime on Wednesday, Muilenburg reiterated his earlier expectation during the Jefferies Global Industrials Conference in New York on August 7.
Article continues below advertisement
Boeing 737 MAX update
Boeing's CEO started his speech by expressing his sympathies to the 737 MAX accident victims and stated that the current situation is a defining moment for the company. Muilenburg also gave assurance that the company planned to fix the 737 MAX software problems by September.
During the conference, Muilenburg stated that the company's management plans to submit the MAX certification packages next month. He also anticipates getting regulatory approval for resuming Boeing MAX service a month later. This statement was similar to his comments during Boeing's second-quarter conference call.
Although Muilenburg expects Boeing to receive regulatory approval by October, he hasn't provided any guarantees. During the conference, he revealed that the company's management is looking at alternatives if the MAX issue drags on. The company may opt to reduce its monthly production or temporarily shut down the MAX program completely. However, Muilenburg specifically said that this is not something management wants to do.
Article continues below advertisement
Boeing has already reduced its monthly output for its 737 MAX aircraft by 19% to 42 units in April, in contrast to its earlier plans to increase its production. The aircraft manufacturer had previously planned to increase the MAX monthly production to 57 units by July 2019. However, looking at the current situation, we may not see this production level until mid-2020.
Boeing MAX crisis hurt parts suppliers
A production cut or shutdown for Boeing MAX aircraft would negatively impact hundreds of parts suppliers. During the August 7 conference, Muilenburg noted that this action could affect over 600 suppliers and may risk thousands of jobs.
A production halt would negatively impact major Boeing MAX parts suppliers such as Spirit AeroSystems (SPR). Spirit AeroSystems builds about 70% of the Boeing 737 MAX plane structure. The company generates 50% of its revenues by doing business with Boeing. The parts supplier is already feeling the pinch of the reduced monthly output of MAX jets. In the second quarter, Spirit AeroSystems recorded a 4.2% quarter-over-quarter decline in its order backlog.
Article continues below advertisement
Allegheny Technologies (ATI) and Hexcel (HXL) are among the suppliers that have significant exposure to Boeing. Allegheny supplies titanium products for aerospace applications, while Hexcel offers carbon fiber to aircraft manufacturers. However, the two companies haven't reported any substantial impact on their recent quarterly results. Nonetheless, they said they are closely monitoring the development related to the Boeing MAX problems.
Stock performance
Boeing stock has fallen significantly in the last four months following the second deadly 737 MAX crash on March 10. Since the accident, Boeing stock has lost over 20% of its market value. Further, its year-to-date gain fell to 4.3% on August 8 from nearly 31% on March 8.
Boeing stock has underperformed the broader US market. Year-to-date, the Dow Jones Industrial Average and the S&P 500 indexes have gained 13.1% and 17.2%, respectively. Boeing also lagged against the iShares U.S. Aerospace & Defense ETF (ITA). ITA has exposure in companies engaged in assembling, manufacturing, and distributing aerospace and defense equipment, and the ETF has gained 25.9% YTD.