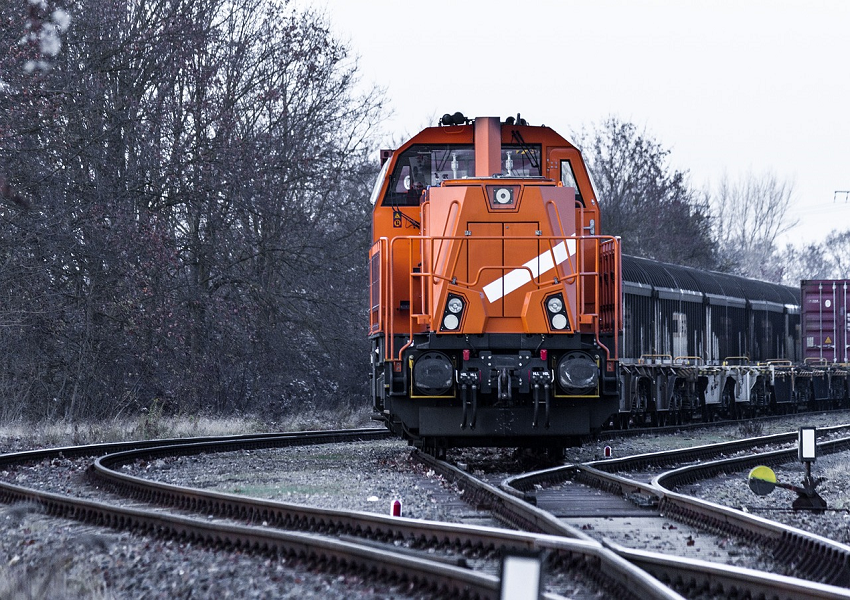 Will Norfolk Southern's Earnings Boost Its Share Price?
By Anirudha Bhagat

Jul. 27 2019, Updated 7:13 a.m. ET
Norfolk Southern (NSC) will report its second-quarter earnings results on Wednesday. Analysts expect the company's earnings growth rate to be slow in the second quarter. The company is expected to report an adjusted EPS of $2.79—an increase of 11.5% YoY (year-over-year).
Norfolk Southern's second-quarter earnings growth projections are lower than the 30% YoY increase in the second quarter. The expectations are also lower than the more than 30% growth the company recorded throughout all of the quarters last year.
Article continues below advertisement
Norfolk Southern's slower earnings growth 
Analysts expect lower revenue growth to hurt Norfolk Southern's bottom-line results. They expect the company to report revenues of $2.95 billion—an increase of 1.8% YoY. The company's second-quarter revenue growth expectation is much lower than the 4.5% top-line growth in the first quarter. Norfolk Southern's sequential revenue growth projection is also much lower than the high-single-digit increase recorded in all of the quarters last year.
Analysts expect dismal rail traffic volumes to have a negative impact on Norfolk Southern's top-line growth in the second quarter. On July 3, Norfolk Southern reported a 3.9% YoY decline in its second-quarter rail traffic. The company's intermodal volume fell 4%, while the carload traffic fell 3.5% during the quarter.
For the US, ongoing trade disputes with China and European are having a negative impact on rail traffic volumes in the quarter. Flooding across several North American regions could have also contributed to the lower volume.
Article continues below advertisement
Cost-cutting initiatives to boost earnings
We expect Norfolk Southern's cost-cutting efforts to partially offset the negative impact of sluggish revenue growth on its bottom-line results. The company lowered its operating expenses by reducing employee counts, running fewer but longer trains, and shedding unproductive assets.
The initiatives helped Norfolk Southern minimize operating expenses and improve the operating ratio. Notably, the company reported a marginal decline in its first-quarter operating expenses despite a 4.5% YoY increase in sales. As a result, the operating ratio improved by 330 basis points YoY to 66% in the first quarter.
For the second quarter, analysts expect the operating expenses to fall 0.6% YoY to $1.86 billion. As a percentage of revenues, the operating expenses will likely contract by 150 basis points to 63.1%. Analysts expect the operating ratio to improve by 240 basis points to 37.8% in the second quarter.
Peers' performance
According to data from the Association of American Railroads on July 3, US railroad companies' overall rail traffic volumes fell 4.3% in the second quarter. The companies hauled ~6.8 million railcars during the second quarter compared to ~7.1 million wagons in the second quarter of 2018. Lower freight rail traffic hurt all of the US railroad companies in the second quarter.
On July 17, CSX reported a 4% YoY fall in its second-quarter rail traffic volumes. As a result, the company's second-quarter revenues fell 1% YoY. Union Pacific's second-quarter revenues fell 1% due to a 4% decline in freight volumes. On July 19, Kansas City Southern reported flat rail traffic volume YoY for the second quarter. However, a 4% YoY increase in the revenue per carload led to a 4.6% YoY improvement in the company's total revenues.
Article continues below advertisement
Norfolk Southern's stock performance
Norfolk Southern has risen 30.5% YTD (year-to-date). The company has outperformed the Dow Jones, which has risen 16.4%. The stock has also outpaced the iShares Transportation Average ETF's returns, which has risen 15.6% YTD. IYT has allocated nearly 54% of its funds in the ground freight and logistics industry.
Norfolk Southern's consecutive quarters with better-than-expected financial results drove its stock price higher. The company beat analysts' earnings estimates in the previous ten quarters. Norfolk Southern had strong double-digit growth as well. The company's initiatives to improve the operating ratio and shareholders' friendly moves increased investors' confidence.
Despite weak rail traffic volumes, Union Pacific and Kansas City Southern reported better-than-expected second-quarter results. As a result, their share prices gained significantly last week. If Norfolk Southern beats analysts' revenue and earnings expectations, its share prices will rise after its second-quarter results.
Most of the analysts recommended a "buy" on Norfolk Southern stock. The consensus target price of $214.25 indicates an upside of 9.8% based on the closing price of $195.19 on July 19.