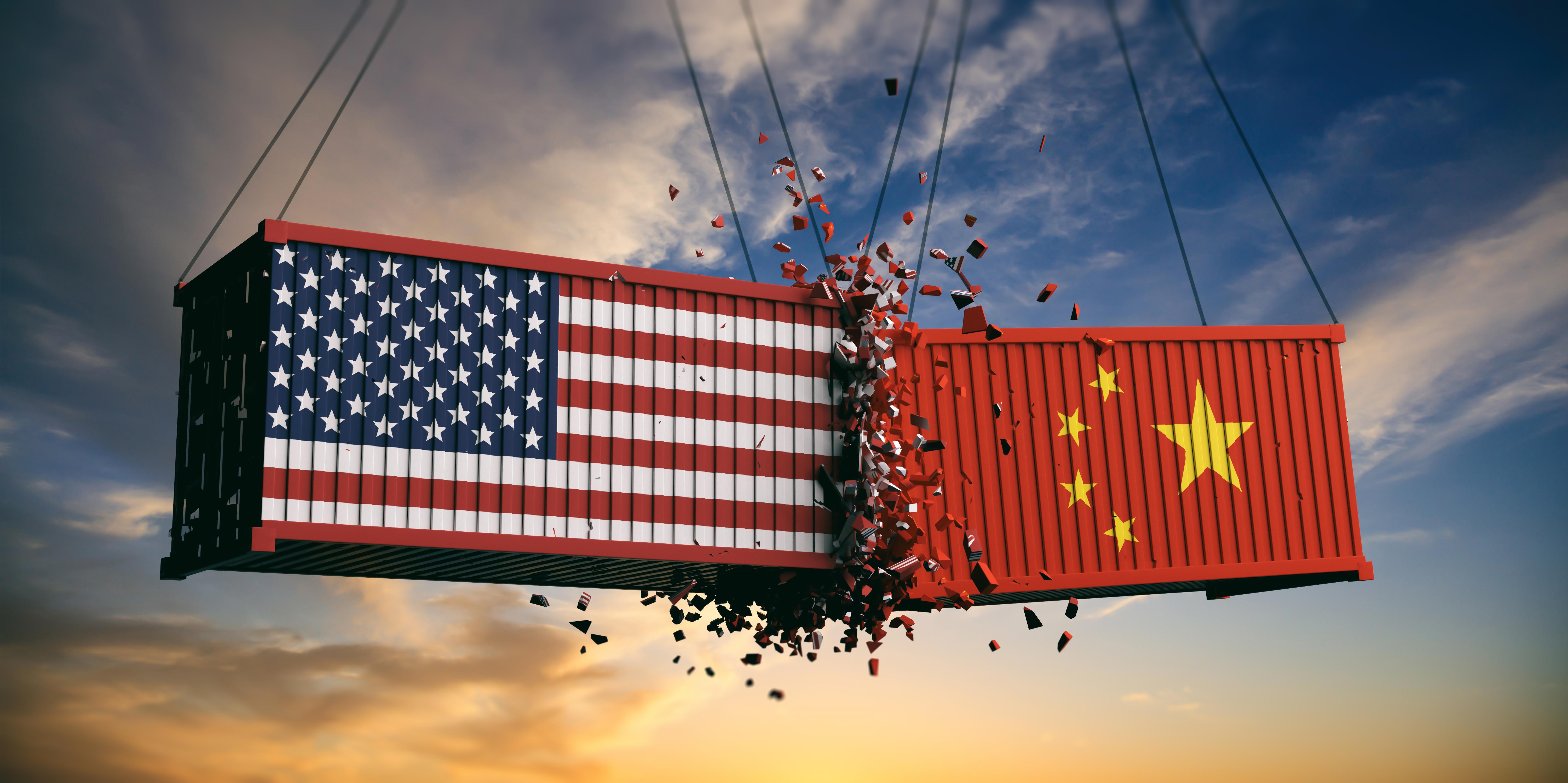 Why Kyle Bass Thinks a US-China Trade Deal Won't Happen
By Anuradha Garg

Jul. 26 2019, Updated 10:27 a.m. ET
Kyle Bass, the founder and chief investment officer of Hayman Capital Management, says a US-China trade deal is doubtful. Speaking with CNBC, he said, "Every deal that the Chinese have signed up with us since their inception into the WTO since 2001, China never lives up to their promises." He also said that this is a kind of "battle of cultures," as "the Communist Party doesn't want to submit themselves to anything measurable or enforceable. I don't think an agreement could be had."
Article continues below advertisement
Bass's warning ahead of the G20
Prior to the G20, Bass warned investors not to get their hopes up about the meeting between Presidents Donald Trump and Xi Jinping. He added that to boost the investor sentiment, both sides might agree to schedule new talks. He was almost right: no concrete deal was reached between the two, but they agreed to a temporary truce. The truce led to a rally in the markets after weeks of rising tensions. Bass also thinks that it's in neither Trump's nor Xi's interest to reach a deal.
US-China trade talks
The US and China are scheduled to meet face-to-face next week for trade talks. However, US Treasury Secretary Steven Mnuchin has warned that there are a lot of issues for the countries to work out. The US has already slapped tariffs on $250 billion worth of Chinese imports. It's threatening to place tariffs on an additional $300 billion of Chinese goods. In response, China has issued tariffs on US products—albeit not in similar proportion due to the trade imbalance between the countries.
The trade talks between the two sides have come up short on many previous occasions. The sticking points are issues related to intellectual property, forced technology transfer, and other nontariff barriers.
Article continues below advertisement
Trade war and US companies
Companies on both sides are feeling the effects of the ongoing trade war. The ongoing earnings season corroborates the fact that the companies are taking hits from tariffs and uncertainty. Caterpillar (CAT), for example, reported weaker-than-expected second-quarter earnings and attributed part of this weakness to China's slowdown and lower demand. US semiconductor stocks are among those who are the worst affected by the trade war. Due to the US's Huawei ban, companies such as NVIDIA and Micron have suffered a lot. Most of their revenues come from China.
Bass: Effectiveness of Fed rate cuts to decline
Another thing Bass is concerned about is the effectiveness of the Fed rate's cuts. The Fed is expected to cut rates by 25 basis points in its July 30–31 meeting. The recent rallies in the S&P 500 (SPY) and the Nasdaq Composite Index (QQQ) have a lot to do with this expectation. Bass, however, believes that the cuts will be "less effective once you've been at a zero rate bound." He added, "I think in early 2020, you are just going to see softness in the U.S. economy. We might have shallow recession, but if we do and we will immediately go to zero rates."
Kyle Bass isn't alone in believing that the Fed rate cuts will be less effective. Read Goldman Sachs Doesn't Think a Fed Rate Cut Will Boost Stocks and Why JPM's Chief Global Strategist Says a Rate Cut Won't Help for more info.
Bass recommends long-duration assets
When a trade deal isn't expected and the Fed's cuts are expected to be increasingly less effective, what does Bass recommend? He says buying long-duration assets, such as real estate and long bonds, is the best bet.