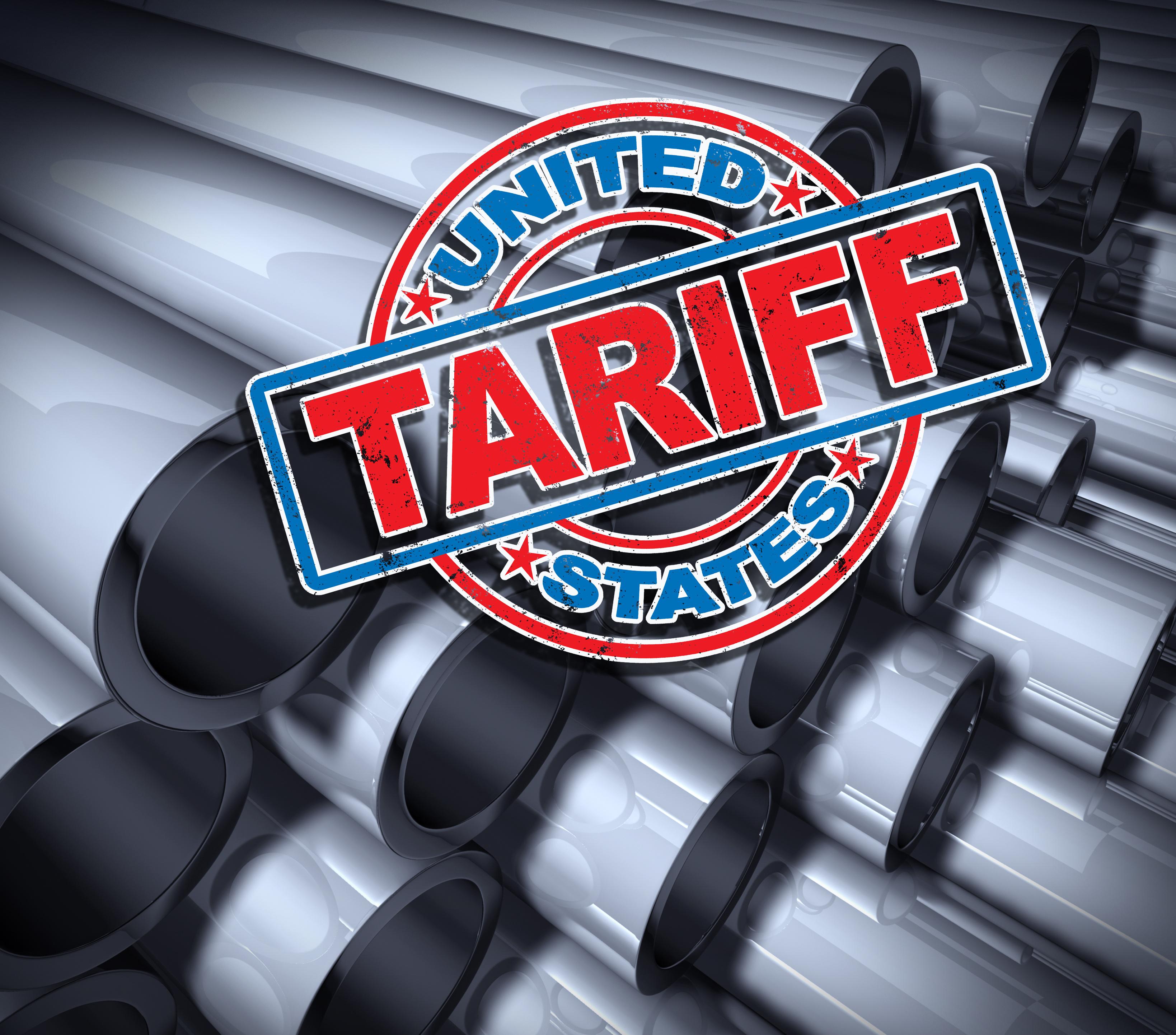 US Steel Prices Rise, Not Due to Trump's Tariffs
By Mohit Oberoi, CFA

Jul. 17 2019, Updated 10:51 a.m. ET
US steel prices have bounced back from their June lows.
Prices were on a downward spiral. Prices peaked in the first half of 2018.
S&P Global Platts reported that "The Platts TSI assessment for US-made hot-rolled coil steel was $561.25/st ex-works Indiana Monday, up 11.7% after bottoming at $502.25/st on July 2." The prices have been on a rollercoaster ride over the last year. US steel prices rose to a decade high in the first half of 2018. Strong global steel markets and President Trump's Section 232 tariffs helped build the momentum in US steel prices.
Article continues below advertisement
However, steel came under pressure in the second half of 2018. Chinese steel prices fell last year amid concerns over the health of the world's second-largest economy. The escalation in the US-China trade war and rising fears of a global slowdown took a toll on the steel industry's sentiments. Notably, the automotive industry, which is the second-largest steel consumer after the construction sector, has seen sagging sales globally. Lower automotive build rates have taken a toll on steel demand. The industrial sector, another leading steel end consumer, has sagged as well.
US steel prices started to fall 
Article continues below advertisement
Over the last month, US steel companies have taken some supply-side actions. U.S. Steel Corporation idled two of its US blast furnaces. The company also idled a blast furnace in Europe. US steel production has fallen. Domestic steel mills seem to be adjusting production in response to falling steel prices. US steel companies announced two rounds of price hikes over the last month. While the first round didn't gain traction, we have seen some upward momentum in the pricing environment after the second round.
The current uptrend in prices isn't exactly due to President Trump's tariffs. First, US steel companies look serious about supply discipline. Second, the spreads between US steel prices and tariff paid steel imports were negative for some steel grades. In some cases, the landed cost of imported steel products was higher compared to prices offered by domestic steel mills. Also, we saw a fall in supply chain inventories. Buyers held back their purchases. They expected the prices to fall more. A combination of all these factors helped propel US steel prices. Reportedly, President Trump plans to increase the content of domestic steel and iron ore in federal projects. The announcement seems to be having a positive impact on US steel market sentiments.
Article continues below advertisement
Stock prices
US steel stocks fell to a 52-week low in May. Since then, the stocks have bounced back. So far, AK Steel (AKS), Nucor, and Steel Dynamics have seen an upwards price action of 2.2%, 8.0%, and 5.3% in 2019. Earlier this year, AK Steel permanently closed its Ashland Works blast furnace. The capacity was idled in December 2015 amid deteriorating steel markets. AK Steel didn't restart the plant last year even though US steel prices rose to a decade high. The decision was based on AK Steel's assessment of steel markets. Also, the company has been gradually withdrawing from spot sales in commodity-grade steel products.
Outlook
There could be some more upside to steel prices from these levels. While the prices might not get anywhere near their 2018 highs, they could rise from these levels. We'll get more insights into US steel markets when US steel companies report their earnings. Nucor is scheduled to release its second-quarter earnings on Thursday. Read What to Expect from Nucor's Q2 Earnings This Week to see what markets expect from Nucor's second-quarter earnings report.