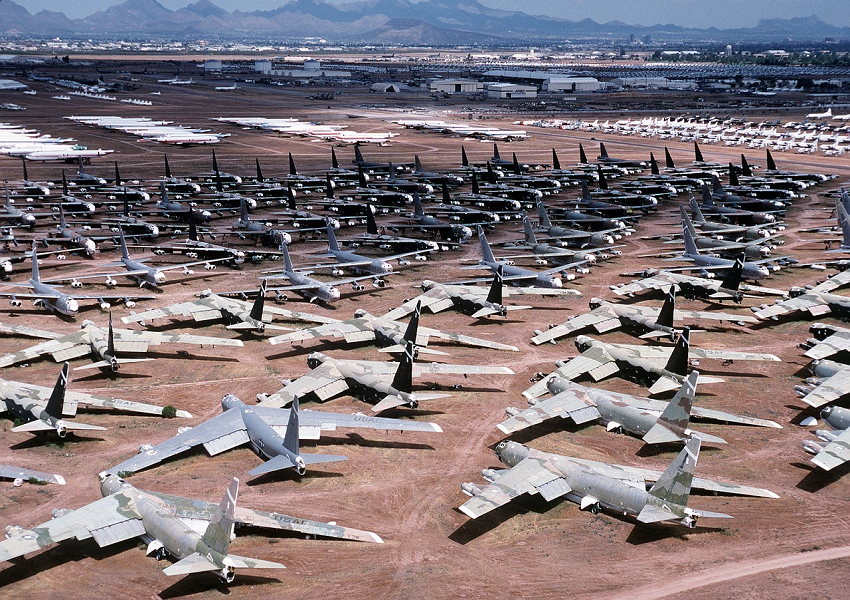 Spirit AeroSystems Downgraded on Boeing's 737 MAX Uncertainty
Jefferies downgrades Spirit AeroSystems
Shares of Spirit AeroSystems Holdings (SPR) fell nearly 3% after investment company Jefferies downgraded its rating on the stock and slashed its earnings outlook due to the uncertainty surrounding Boeing's (BA) 737 MAX planes. Jefferies analyst Sheila Kahyaoglu lowered her rating on the stock to a "hold" from a "buy" and cut its target price by $21 to $85.
According to real-time financial news provider The Fly, Kahyaoglu stated in a note that the stock had "limited upside" potential given its overdependence on Boeing's MAX planes.
Article continues below advertisement
What's wrong with the MAX planes?
Boeing has been facing the worldwide grounding of its fast-selling single-aisle 737 MAX planes since mid-March following the crashes of two similar model jets within the span of five months. In both deadly accidents, in which 346 people lost their lives, the initial investigation report suggested a software glitch in the flight control system.
When Boeing came up with a software fix for the flight control system in April, it was expected that it would receive approval for flight tests in the first week of July and that airlines would be able to restart their MAX fleet services by early September. However, a new safety issue discovered by the FAA (Federal Aviation Administration) has now further delayed MAX's return to service.
On June 26, the FAA announced that it had discovered a data-processing issue with the 737 MAX jets while testing the aircraft's safety on a simulator. During the tests, pilots discovered that the plane was taking a long time to recover from a scenario in which its nose was pitched down, which may have been increasing its crash risk.
Air carriers around the world have denied taking deliveries of Boeing's MAX jets until their safety concerns are cleared. The worldwide grounding has been negatively affecting Boeing's commercial aircraft deliveries. In May 2019, the company's overall aircraft shipments fell 56% year-over-year to 30 planes from 68 in May 2018.
Article continues below advertisement
Production cut hurts Spirit AeroSystems
Due to the frozen orders and deliveries for the 737 MAX, Boeing has slashed its monthly production of the troubled jets to 42 units from 52 units. Boeing's production cut for its highest-selling jets is also negatively affecting its broad supplier.
A decline in orders for Boeing's aircraft could negatively affect the financial performances of its key component suppliers, which generate a substantial part of their revenues from their business with the company.
Spirit AeroSystems manufactures ~70% of Boeing's 737 MAX jets. Boeing's troubled jets account for ~50% of its total revenue.
Kahyaoglu cuts EPS outlook
Citing massive exposure to MAX planes and lower-than-expected 737 MAX deliveries, Kahyaoglu trimmed her earnings outlook on Spirit AeroSystems for the current and next year. Kahyaoglu lowered her EPS estimate for the current year to $6.90 from $7.10 and to $7.25 from $7.70 for 2020. Wall Street analysts' consensus EPS estimates for 2019 and 2020 are $7.00 and $7.93, respectively.
Despite ongoing issues with Spirit AeroSystems' key revenue-generating aircraft, analysts have maintained a bullish stance on its stock. Analysts polled by Reuters have given it a consensus "buy" recommendation. About 53% of the analysts covering the stock have given it bullish recommendations, 42% have given it "holds," and the remaining 5% have a bearish view.
The stock's average target price of $98.47 represents a potential upside of 25.5% for it over the next year from its current price of $78.48.
Article continues below advertisement
Stock performance
Spirit AeroSystems stock was riding high at the start of 2019 mainly due to Boeing's rising orders and deliveries of its 737 MAX planes. Before the Ethiopian Airlines crash on March 10, the stock's YTD (year-to-date) return was 33.8%.
However, the stock has fallen significantly since the mishap. At its closing price of $78.48 on July 3, the stock's YTD gain remained at 8.9%. The stock has underperformed the gains of the iShares U.S. Aerospace & Defense ETF (ITA), which invests in companies engaged in the manufacturing, assembly, and distribution of aerospace and defense equipment. The ETF has gained 23.6% YTD.
Apart from Spirit AeroSystems, Allegheny Technologies (ATI) and Hexcel (HXL) also have significant exposure to Boeing. Allegheny supplies titanium products for commercial aerospace applications, while Hexcel is one of the major suppliers of carbon fiber to the aerospace industry. The stocks fell 0.8% and 0.7%, respectively, after Jefferies downgraded its rating on Spirit AeroSystems yesterday.