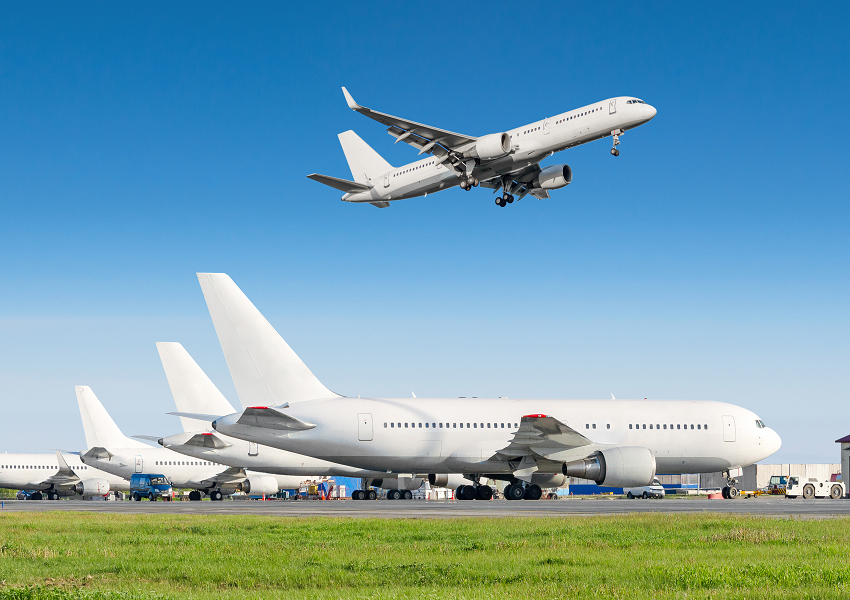 Boeing Stock Fell Nearly 4%, More 737 MAX Concerns
By Anirudha Bhagat

Jul. 26 2019, Published 9:51 a.m. ET
On Thursday, Boeing (BA) stock fell nearly 4%. Investors were cautious about the company shutting down the 737 MAX production. During the second-quarter conference call, Boeing said that it would halt MAX production if the aircraft ban continues.
Boeing expects to receive regulatory approval to resume 737 MAX services early in the fourth quarter. However, Dennis Muilenburg, the company's CEO, didn't provide any guarantees during the conference call. He stated that the company is looking for alternatives if the ban continues too long. Boeing reduced its monthly output for 737 MAX planes to 42 units in April from 52 units in March.
During the call, Muilenburg said, "Those alternatives could include different production rates" or "temporary shutdown of the line." However, he added that shutting down production is "not something we want to do, but an alternative that we have to prepare for."
Due to Muilenburg's comment, investors might question the company's growth prospects. If the delay continues, it could impact Boeing's financial results in upcoming quarters. The MAX fiasco has already impacted the company's second-quarter results.
Article continues below advertisement
Boeing's MAX crisis hurt second-quarter results
Currently, Boeing is facing one of the worst business and financial situations. The 737 MAX deliveries have dried up since mid-March. Airlines across the globe have denied taking 737 MAX shipments following two fatal accidents within five months. Boeing's 737 MAX series planes account for nearly 70% of its total commercial aircraft deliveries. The planes contribute approximately 30% to the company's overall operating profit.
The 737 MAX problems hurt Boeing's second-quarter financial results. Due to frozen MAX deliveries, Boeing's revenues fell 35% YoY (year-over-year) to $15.75 billion and missed analysts' expectations of $18.55 billion. Due to lower revenues and increased costs related to the MAX grounding, the company reported an adjusted loss of $5.82 per share. Analysts expected Boeing to report an EPS of $1.87. In the second quarter of 2018, the company recorded an EPS of $3.33.
Article continues below advertisement
Boeing recorded an after-tax charge of $4.9 billion related to its troubled MAX jets. The cost is associated with an estimated concession to MAX customers for their loss of revenues and operating profit due to the grounding. The after-tax charge reduced the company's second-quarter revenues and pre-tax income by $5.6 billion.
Part suppliers' stock fell
The production halt warning also dragged down part suppliers' stocks. Shares of Spirit AeroSystem (SPR), which build about 70% of the 737 MAX structure, fell 2.2% on Thursday. The company generates approximately 50% of its revenues by doing business with Boeing.
Allegheny Technologies (ATI) and Triumph Group (TGI) are the other companies with significant business exposure to Boeing. Triumph specializes in designing, engineering, and manufacturing aero-structures and aircraft components and accessories. Allegheny is a well-known supplier of titanium products for aerospace applications. Triumph and Allegheny stocks fell 2.1% and 2.6%, respectively, on Thursday.
The iShares U.S. Aerospace & Defense ETF (ITA) fell 0.2% on Thursday. ITA invests in companies that manufacture, assemble, and distribute aerospace and defense equipment.