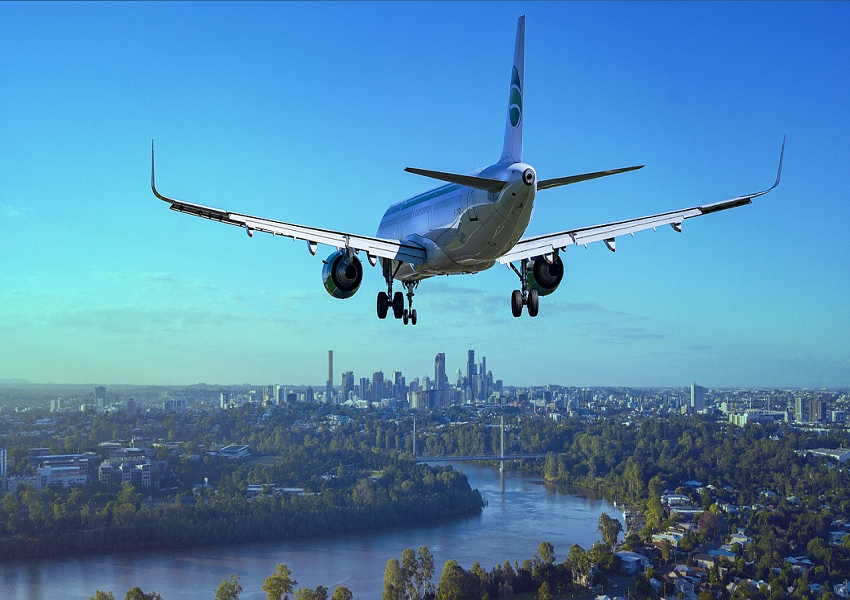 How Much Did 737 MAX Fiasco Hurt Boeing's Q2 Earnings?
By Anirudha Bhagat

Jul. 22 2019, Updated 9:25 a.m. ET
Analyst expectations for Boeing
Boeing (BA) plans to report its second-quarter 2019 results on July 24. Analysts expect lower commercial airplane deliveries due to the 737 MAX fiasco to hurt its Q2 financial results severely. They anticipate non-GAAP earnings to decline 46.8% YoY to $1.77 per share in the quarter.
On a GAAP basis, analysts project EPS to fall 44.2% YoY to $2.08. The estimates exclude the $8.74 after-tax charge the company last week announced related to the grounding of its troubled MAX jets. If we include the after-tax charge, Boeing could report a loss per share of $6.66 compared with the year-ago GAAP EPS of $3.73.
Article continues below advertisement
Notably, on July 18, Boeing announced it would record an after-tax charge of $4.9 billion in connection with its troubled 737 MAX jets. The charge is an estimated cost of concession for MAX customers who have lost revenue and operating profit due to the grounding. The company revealed that the charge would lower its second-quarter revenue and pre-tax earnings by $5.6 billion.
Further, increased production costs for 737 MAX planes will likely weigh on the company's bottom-line results. The company last week announced that it expects a $1.7 billion increase in 737 MAX production costs in the second quarter.
The increased production cost projection is mainly due to higher-than-expected shrink in monthly output. In April, Boeing had lowered its monthly output rate for 737 MAX series planes to 42 units from 52 units. The company anticipates its higher production costs will reduce its 737 program margin in the second quarter and quarters ahead.
Article continues below advertisement
Boeing's revenues to decline on lower jet deliveries
Analysts expect Boeing's second-quarter revenues to fall 21.2% YoY to $19.1 billion due to lower aircraft deliveries. The company's overall aircraft shipments fell 54% YoY to 90 units in Q2 mainly due to frozen deliveries of 737 MAX planes.
Boeing's 737 MAX planes have faced worldwide grounding since mid-March following two fatal accidents within five months. MAX planes account for about 70% of the company's overall commercial jet deliveries and generate 30% of its operating profit. Due to dried deliveries of MAX planes, Boeing's total shipments for 737 series planes fell 82.5% YoY to 24 units.
Peers' expectations
Other than Boeing, analysts expect significant top- and bottom-line growth for major aerospace and defense stocks. For Lockheed Martin (LMT), they project second-quarter revenues and EPS to increase 6% and 10.7%, respectively, YoY. Analysts anticipate Northrop Grumman (NOC) to report top-line and bottom-line growth of 18.3% and 19.1%, respectively, in the second quarter. For United Technologies (UTX), analysts expect second-quarter revenues and earnings to grow 17% and 3.8%, respectively, YoY.
Boeing stock has gained 17% YTD. The stock's YTD return is lower than gains of S&P 500 and Dow Jones, which have risen 18.7% and 16.4%, respectively. It has also underperformed the iShares U.S. Aerospace & Defense ETF (ITA). The ETF, which invests in companies that assemble, manufacture, and distribute aerospace and defense equipment, has gained 25.5% YTD.