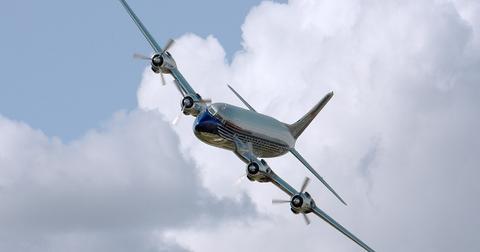 Boeing Gains on US-China Trade Optimism and 737 Max Software Fix
By Anirudha Bhagat

Updated
US-China trade deal
On April 4, Boeing (BA) stock gained ~3% on growing optimism about a US-China trade deal, which investors believe would bring massive orders for its 737 Max commercial jets. Reportedly, the world's two largest economies have made significant progress in their trade negotiations.
WAKE UP WITH BAGELS & STOX, OUR NEW EMAIL THAT ENTERTAINS AND INFORMS YOU BEFORE THE DAY STARTS. SIGN UP HERE!
Bloomberg reported earlier that China might exclude Boeing's 737 Max jets as part of trade negotiations due to safety concerns, as two of these jets have crashed in the last six months, killing 346 people.
Boeing's jets are critical components in the trade deal that would help China reduce its $300 billion trade surplus with the US. According to previous estimates, Boeing could get 100 jet orders worth $10 billion at list price as part of the trade negotiations between the US and China.
The US-China trade deal optimism drove the entire industrials (XLI) sector. The Dow Jones Industrial Average closed 166 points or 0.64% higher yesterday. Major industrial stocks Caterpillar (CAT), United Technologies (UTX), and 3M Company (MMM) gained 0.6%, 1.1%, and 0.9%, respectively.
Article continues below advertisement
Successful tests of new anti-stall software
Boeing stock also got a boost on its announcement of the successful test of the new 737 Max anti-stall system. The company released a statement in the late evening on April 3 that said, "The software update worked as designed, and the pilots landed safely at Boeing Field," Reuters reported.
The flight control system, also known as MCAS (maneuvering characteristics augmentation system), is the center of the March 10 Ethiopia crash investigation. Boeing uses the MCAS in its 737 Max series planes. The flight control system prevents planes from entering a stall and automatically guides the aircraft nose lower.
The initial investigations of both crashes point to a fault in the MCAS system. Investigating agencies suspect that the anti-stall system might have automatically taken control during the Indonesia and Ethiopia plane crashes. Therefore, the successful test run of the anti-stall system is a big relief to Boeing.