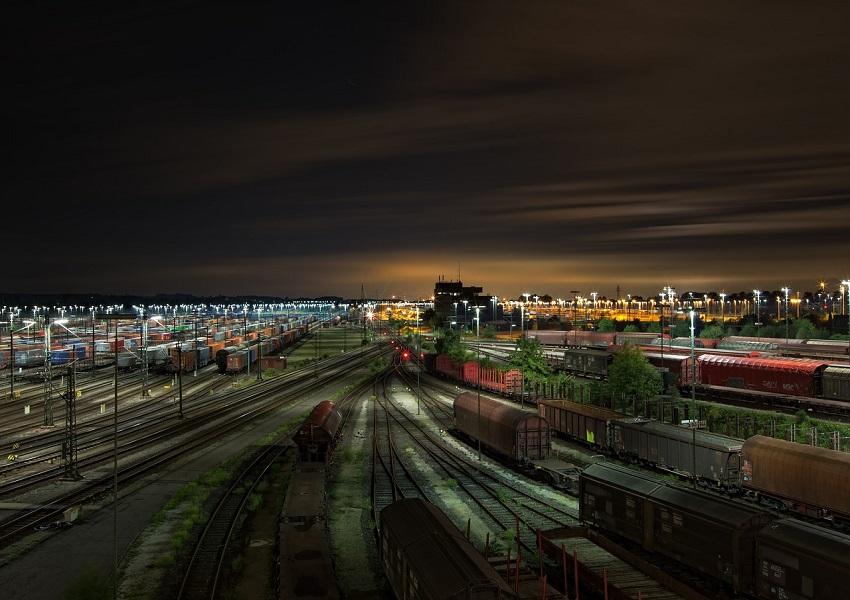 Weakness in US Rail Traffic Persisted for the Fourth Week
By Anirudha Bhagat

Feb. 22 2019, Published 12:01 p.m. ET
US rail traffic fell again
The weakness in US rail traffic continued for the fourth consecutive week. On February 21, the AAR (Association of American Railroads) reported that the overall rail traffic volumes for US rail carriers (IYT) fell 3% in week 7.
Rail traffic volumes have been on a declining trend since the beginning of February. These companies reported an overall fall of 4% in the rail traffic in week 4 and 9.1% in week 5. In week 6, US railroads reported a 0.1% improvement in the traffic.
The railroad companies hauled 523,915 railcars in week 7. Their carload traffic fell 3.9% YoY (year-over-year) to 250,236 units. Their intermodal traffic fell 2.1% YoY to 273,679 units.
Seven out of ten carload commodity groups, including coal, non-metallic minerals, and grains, reported falls in week 7—compared to the same week in 2018. Among volume gainers, petroleum and petroleum products posted strong double-digit growth in their respective carload traffic.
Article continues below advertisement
For the first seven weeks of 2019, US railroad companies reported cumulative volumes of ~1.73 million carloads—up 0.1% from the same period last year. Their intermodal units rose 0.5% to ~1.87 million containers and trailers. The combined US traffic for the first seven weeks of 2019 increased 0.3% YoY to ~3.6 million carloads and intermodal units.
Canadian and Mexican railcar traffic
Canadian railroad companies' carload traffic increased 2.2% YoY to 73,275 units in week 7. However, their intermodal traffic fell 5.1% YoY to 62,783 containers and trailers. The cumulative rail traffic for Canadian railroad companies fell 1.3% YoY to 136,058 railcars in week 7.
The downtrend in Mexican railroad companies continued in week 7. The carload traffic fell 3.9% to 20,763, while intermodal volumes fell 2.6% to 17,293. These companies' cumulative traffic for week 7 fell 3.3% to 38,056 carloads, intermodal containers, and trailers.
Mixed results from Class I railroad companies
In week 7, two of the seven major Class I railroad companies' rail traffic decreased YoY. Canadian National Railway (CNI) and CSX (CSX) were the only two gainers. They registered 2.7% and 1% growth in their respective rail traffic volumes.
Canadian Pacific (CP) performed the worst with a volume decline of 8.5%. BNSF Railway, Norfolk Southern (NSC), Union Pacific (UNP), and Kansas City Southern (KSU) fell 4.9%, 3.4%, 2.8%, and 2%, respectively.
In this series, we'll discuss all of the listed Class I railroads' traffic performances in week 7. In the next part, we'll discuss Canadian National Railway.