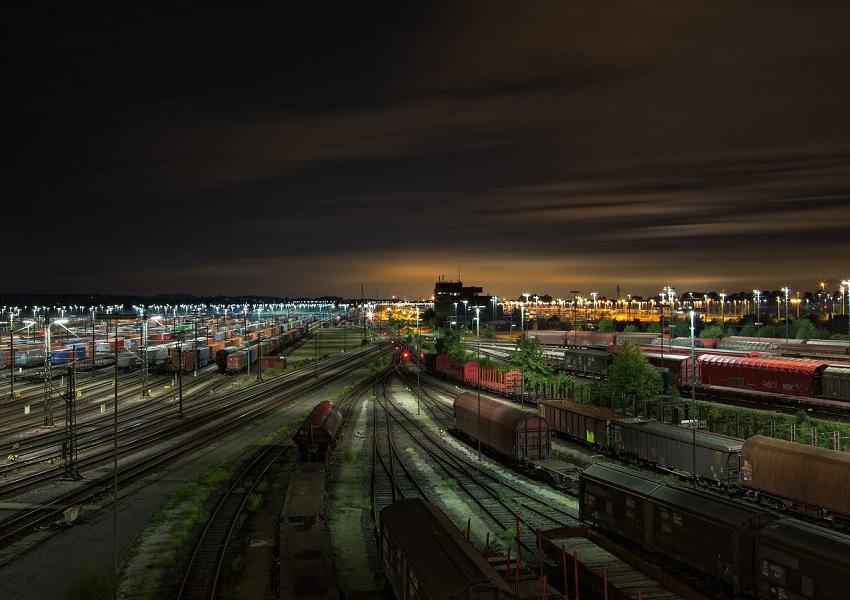 US Rail Traffic Improves Slightly, Downtrend Stabilizes in Week 6
By Anirudha Bhagat

Feb. 15 2019, Published 11:48 a.m. ET
US rail traffic improved slightly
After registering a decline for two consecutive weeks, US railroad companies recorded a slight improvement in freight rail traffic in the sixth week of 2019, which ended on February 9.
According to weekly data compiled by the AAR (Association of American Railroads), overall rail traffic volumes for US rail carriers (IYT) inched up 0.1% in Week 6. These companies reported an overall fall of 4% in rail traffic in Week 4 and 9.1% in Week 5.
These railroad companies hauled 519,779 railcars in the week. The slight improvement was mainly driven by a 3.4% increase in intermodal traffic, which reached 277,513 units. However, continued weakness in carloads weighed on overall traffic, which fell 3.3% YoY (year-over-year) to 242,226 railcars.
Seven out of ten carload commodity groups, including coal, farm products, nonmetallic minerals, and metallic ores and metals, reported falls in the week compared to Week 6 of 2018. Only grain, motor vehicles, and petroleum products posted strong growth in their respective carload traffic.
Article continues below advertisement
For the first six weeks of 2019, US railroad companies reported cumulative volumes of ~1.48 million carloads, up 0.9% from the same period last year. Their intermodal units inched up 1% to ~1.59 million containers and trailers. Combined US traffic for the first six weeks of 2019 increased 0.9% YoY to ~3.07 million carloads and intermodal units.
Canadian and Mexican railcar traffic
Canadian railroad companies' carload traffic fell 3% YoY to 71,661 units in Week 6. Their intermodal traffic declined 1.9% YoY to 62,207 containers and trailers. The cumulative rail traffic of Canadian railroad companies fell 2.5% YoY to 133,868 railcars in the sixth week of 2019.
The downtrend in Mexican railroad companies continued in Week 6, with carload traffic decreasing 9.5% to 17,842 and intermodal volumes plunging 7.8% to 15,077. These companies' cumulative traffic for Week 6 fell 8.7% to 32,919 carloads, intermodal containers, and trailers.
Mixed results from Class I railroad companies
In Week 6, four out of seven Class I railroad companies registered YoY improvements in their rail traffic, while three recorded falls. Among the gainers, Norfolk Southern (NSC) and CSX (CSX) outperformed, registering volume increases of 3.2% each. Union Pacific (UNP) and Canadian National Railway (CNI) reported YoY improvements of 2% and 0.2%, respectively.
On the other hand, Canadian Pacific (CP) performed the worst, registering a volume decline of 10.5%, followed by BNSF Railway and Kansas City Southern (KSU), which recorded falls of 3.1% and 2.3%, respectively.
In this series, we'll discuss the performances of all listed Class I railroad companies' traffic performances. Let's start with the top gainer: Norfolk Southern.