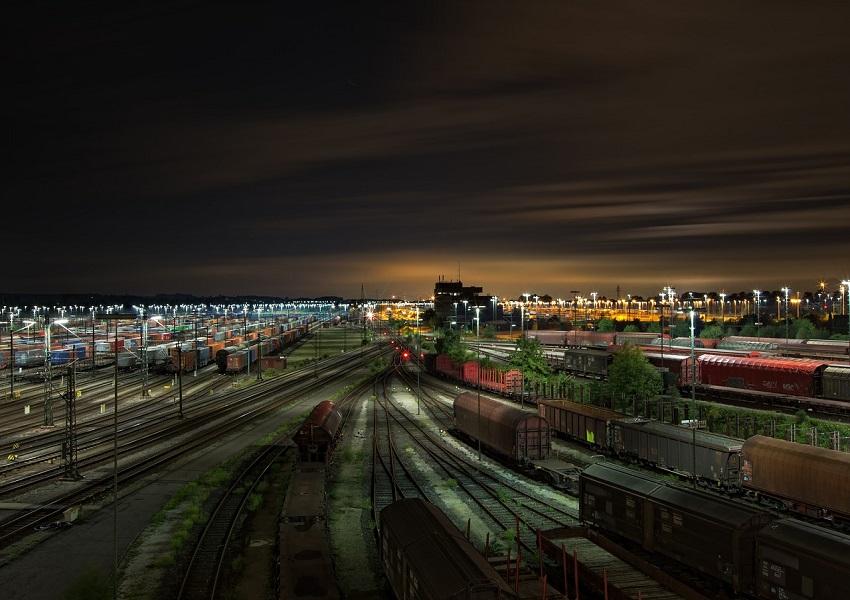 US Rail Traffic Volume Growth Slowed Down in Week 48
By Anirudha Bhagat

Dec. 7 2018, Published 8:40 a.m. ET
US rail traffic in week 48
On December 5, the AAR (Association of American Railroads) released its rail freight traffic data for week 48, which ended on December 1. The AAR compiles weekly rail data from 12 major US, Mexican, and Canadian railroad companies. The weekly rail figures are segregated into intermodal units and carload traffic. Intermodal units are further divided into truck trailers and containers.
In week 48, US rail carriers (XLI) reported a 0.4% YoY rise in overall rail traffic volume, the second slowest growth in 2018 after week 46, when it registered an increase of just 0.04%. These railroad companies carried 546,541 railcars in the week. Their carload traffic declined 1.7% YoY to 273,752 units from 278,486 units. Their intermodal traffic rose 2.4% YoY to 293,530 units from 286,650 units.
Article continues below advertisement
Five out of the ten carload commodity groups reported increases in the week compared to week 48 of 2017. The commodity groups included petroleum and petroleum products, metallic ores and metals, and forest products carloads. The commodity groups that fell compared to the same week in 2017 included coal, grain, and non-metallic minerals.
For the first 48 weeks of 2018, US railroad companies reported cumulative volumes of more than 12.6 million carloads, up 1.7% from the same period last year. Their intermodal units totaled 13.4 million containers and trailers, up 5.5% from last year. The combined US traffic for the first 48 weeks of 2018 increased 3.6% YoY to ~26 million carloads and intermodal units compared to the previous year.
Canadian and Mexican railcar traffic
Canadian railroad companies reported 5.6% YoY growth in carload traffic to 88,579 units in week 48. However, the intermodal traffic declined 2.5% YoY to 70,838 containers and trailers. Cumulative rail traffic of Canadian railroad companies grew 3.8% YoY to ~7.3 million railcars in the first 48 weeks of 2018.
Mexican railroad companies pulled 21,202 carloads in week 48, down 4.8% YoY, and 18,442 intermodal units, down 8.2% YoY. The cumulative traffic for the first 48 weeks was ~1.9 million carloads, intermodal containers, and trailers.
Top gainers and losers
In week 48, five of the seven major railroad companies registered YoY growth in their respective rail traffic, while two witnessed a YoY decline. Western US major railroad company Union Pacific (UNP) reported the highest YoY rail traffic volume increase of 7.3% among all of the Class I railroad companies in week 47.
For second place, there was a tie between CSX (CSX) and Canadian Pacific Railway (CP), both of which registered 1.5% YoY growth in traffic. However, considering the volume gains in absolute terms, CSX was in second place, while Canadian Pacific was in the third spot.
Canada's largest freight rail company, Canadian National Railway (CNI), was in fourth place with traffic growth of 1.4%. With a volume gain of 0.3%, Norfolk Southern (NSC) took fifth place.
BNSF Railway (BRK.B) and Kansas City Southern (KSU) were the only class I railroad companies to report lower YoY rail traffic volumes of 2.2% and 0.5%, respectively, in the week.
Next, we'll discuss Union Pacific Railway.