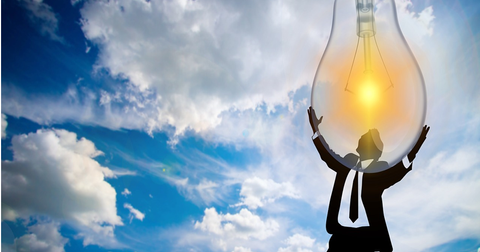 How General Electric Stock Has Trended ahead of Its 1Q18 Earnings
By Samuel Prince

Apr. 17 2018, Published 9:28 a.m. ET
General Electric's 1Q18 earnings
Major US industrial behemoth General Electric (GE) is set to announce its 1Q18 earnings on April 20, 2018, at 8:30 AM EDT. On the same day at 9:30 AM, the conglomerate will organize an earnings call to discuss its results with investors and analysts.
A few days before GE's 4Q17 earnings release, the company declared a $6.2 billion charge in GE Capital's insurance portfolio. On April 13, 2018, General Electric lowered its 2016 and 2017 revenues and earnings after restating its accounts.
Although the action was very much expected, what mattered was the magnitude of the change. The Boston-headquartered industrial giant reported a $4.2 billion reduction in its earnings prior to 2016. The company also lowered its 2016 and 2017 revenues by $220.0 million and $2.2 billion, respectively.
Article continues below advertisement
The accounting restatement was essentially the result of GE's adaption of a new revenue recognition rule ordered by the Financial Accounting Standards Board. Given GE's stock price reaction, it seems the markets had accounted for the announcement. Should we accept that GE is a bit of a Pandora's box? The question arises as GE fights to keep its core businesses thriving. The company has recently seen a lot of C-suite action and a 50% dividend cut.
GE's stock price trends post-4Q17
Recently, when Warren Buffet exhibited his renewed interest in GE, the company's shares bounced back sharply. However, the roller-coaster ride is expected to continue as the Securities and Exchange Commission continues its investigation into the company's accounting practices. On April 13, 2018, GE closed at $13.49, up 2.4% over the previous day's close.
Since the beginning of 2018, GE stock has fallen 22.7%. In the last year, GE stock has seen a free fall in its price, which has eroded investors' wealth in the company by over 50%. Let's see how its peers have fared since January 1, 2018:
The SPDR S&P 500 ETF (SPY) is an indicator of the broader market. During the same timeframe, SPY has returned -0.64%.
Series highlights
In this short pre-earnings series on General Electric, we'll take a look at analysts' estimates for its revenue. In the end, we'll consider analysts' recommendations for GE and its peers.