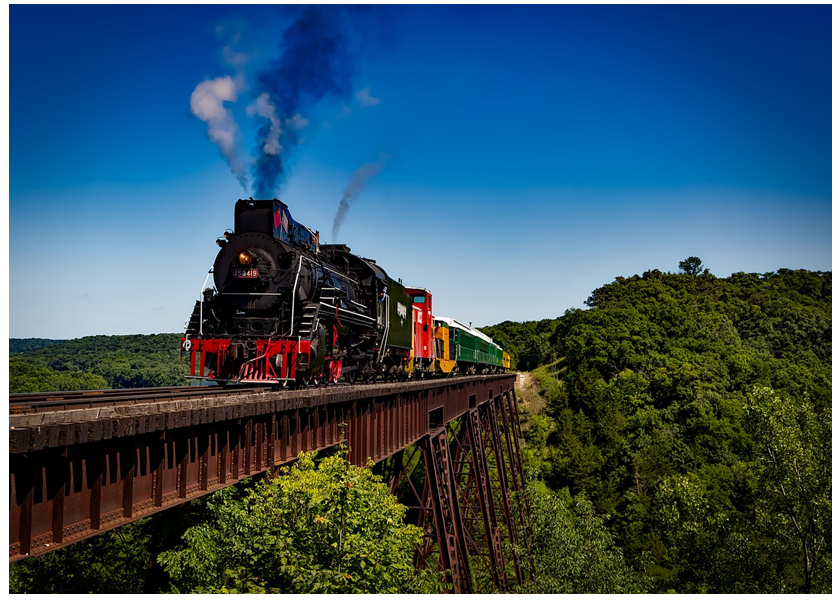 Carload Volumes Drove Growth of US Rail Freight Traffic in Week 14
By Samuel Prince

Apr. 16 2018, Updated 3:54 p.m. ET
Week 14: US rail freight traffic
The AAR (Association of American Railroads) releases weekly freight data for 12 major North American railroads every Wednesday. Carload volumes are classified into 20 major commodity categories, such as grain, coal, chemicals, and primary metal products. Intermodal traffic, which is expressed in containers and truck trailers, is reported separately.
On April 11, 2018, the AAR released its freight data on North American rail carriers for the week ended April 7, 2018, or Week 14. In that week, US railroads' (CSX) total rail traffic grew 3.8% to 525,000 railcars. This metric totaled ~505,500 units in the week ended April 8, 2017.
Week 14 witnessed an incremental rise in carload traffic compared with intermodal volumes, which otherwise pushed the total railcar volumes. Intermodal traffic expanded 3.1% to 263,000 units in the 14th week of 2018 from ~255,000 units in Week 14 of 2017.
Article continues below advertisement
Changes in carload commodity groups
In Week 14 of 2018, five of the ten carload commodity groups registered a rise in traffic YoY (year-over-year). These groups included coal, metallic ores and metals, and chemicals. On the other hand, the volumes of motor vehicles, non-metallic minerals, and miscellaneous carloads declined.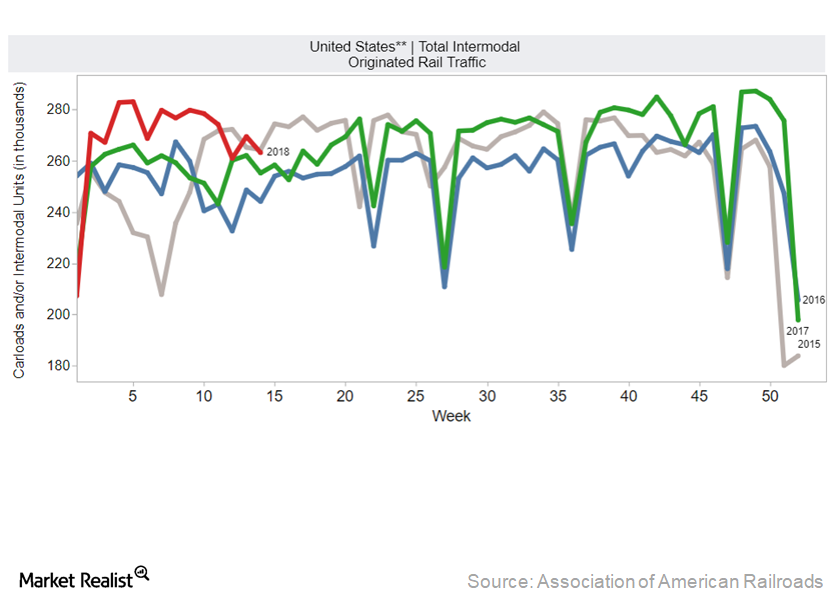 US carload volumes in the first 14 weeks of 2018 totaled 3.5 million carloads, up 0.1% YoY. These rail freight carriers (IYJ) hauled 3.7 million intermodal units, a 5.3% jump compared with the same period in 2017. Combined traffic stood at 7.3 million carloads, and intermodal units soared 2.7% YoY.
Non-US railroads' freight volumes
Canadian railroads (CP) moved slightly higher than 83,000 carloads, up 6.5% YoY in Week 14 of 2018. These intermodal units rose 10.7% YoY to ~69,300 containers and trailers.
Mexican rail carriers (KSU) recorded a 6.3% drop in carload volumes to 20,500 units. Their intermodal units declined 2.9% to 16,700 units.
Let's start the series by looking at BNSF Railway's (BRK.B) freight volumes.