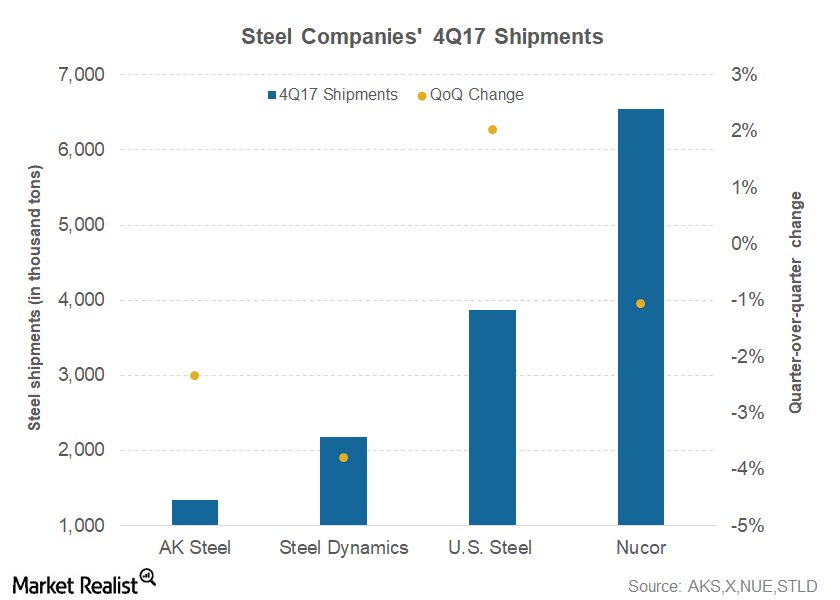 Why Nucor's 4Q17 Shipment Profile Looks Encouraging
4Q17 shipment profile
Steel companies' revenues are a function of average steel prices and shipments. So it makes sense for investors to follow quarterly production and shipment data. In this article, we'll do a comparative analysis of steel companies' 4Q17 shipments.
Article continues below advertisement
Comparative analysis
In the next part of this series, we'll look at steel companies' 1Q18 shipment guidance.