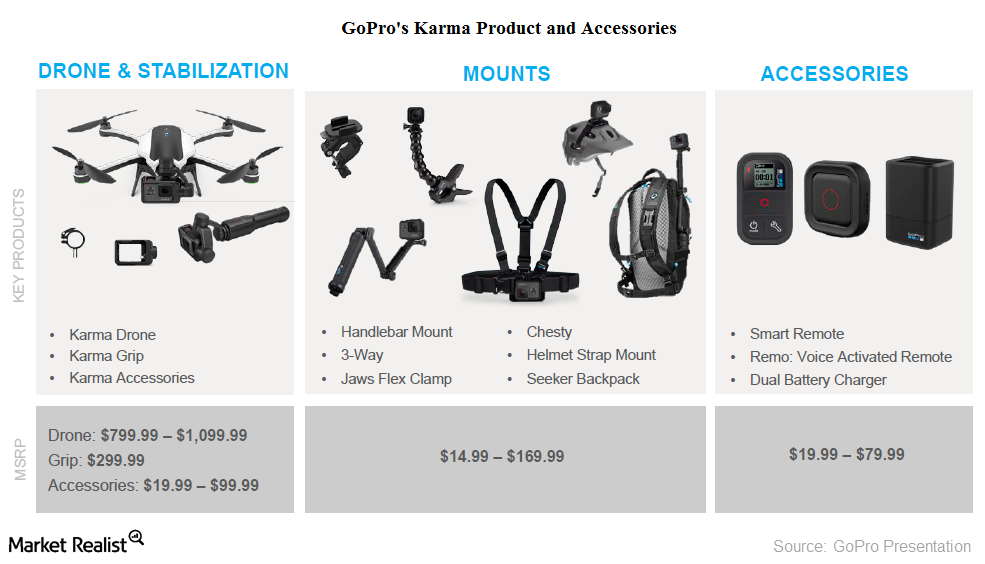 A Look at Some of GoPro's Major Challenges
By Adam Rogers

Sep. 14 2017, Updated 9:06 a.m. ET
Gross margins narrow
In 2Q17, GoPro's (GPRO) gross margin narrowed to 36% from 42% in 2Q16. However, GoPro's operating expenses fell 36% YoY (year-over-year) to $116.5 million, to offset the gross margin contraction. GoPro will need to reduce costs faster than its gross margin contracts to achieve profitability.
Last December, GoPro announced the reduction of 200 employees, or 15% of its total workforce, as part of its restructuring process. The company will now have to focus on operational efficiency to cut costs.
Article continues below advertisement
Negative free cash flow
Although analysts expect GoPro to achieve non-GAAP (generally accepted accounting principles) profitability in fiscal 2018, the company is struggling with its GAAP metrics. GoPro's GAAP EPS (earnings per share) stood at -$0.22 in 2Q17, compared with -$0.66 in 2Q16. Its free cash flow remained negative, at -$219.9 million, which is likely to impact GoPro's growth prospects and limit its R&D (research and development) expenses and acquisitions. GoPro's cash balance fell 8.4% to $149.75 million in 2Q17 from $163.15 million in 2Q16.
Late entrant to the spherical camera space
Expensive Karma drone
GoPro is banking on the Karma drone and the Fusion camera to drive revenue growth in fiscal 2018. However, Karma (including the grip) is priced at $799.99, which may be a high price point for many consumers. Pacific Crest Securities analysts expect GoPro to sell 150,000 Karma units in 2017, which would mean incremental YoY revenue of $88 million.