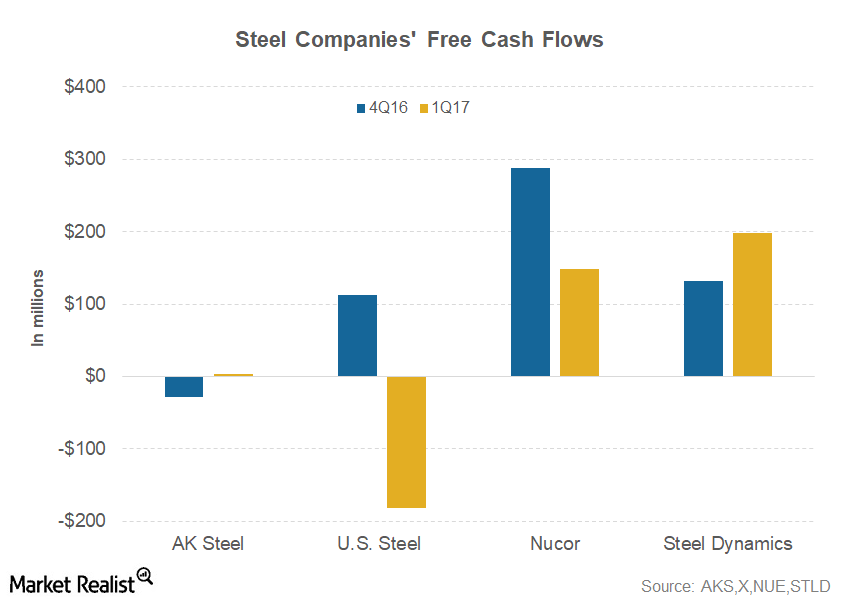 Analyzing U.S. Steel Corporation's Cash Flows
Cash flows
Previously in this series, we looked at steel companies' 1Q17 revenue and profits. Along with these metrics, the market is also interested in cash flows and leverage position.
Some steel companies were saddled with huge debt last year and took measures to cut their debt levels. Generating negative free cash flow would negate some of the debt reductions that the companies completed in recent quarters.
Article continues below advertisement
Comparative analysis
In the next part, we'll do a comparative analysis of steel companies' leverage ratios.