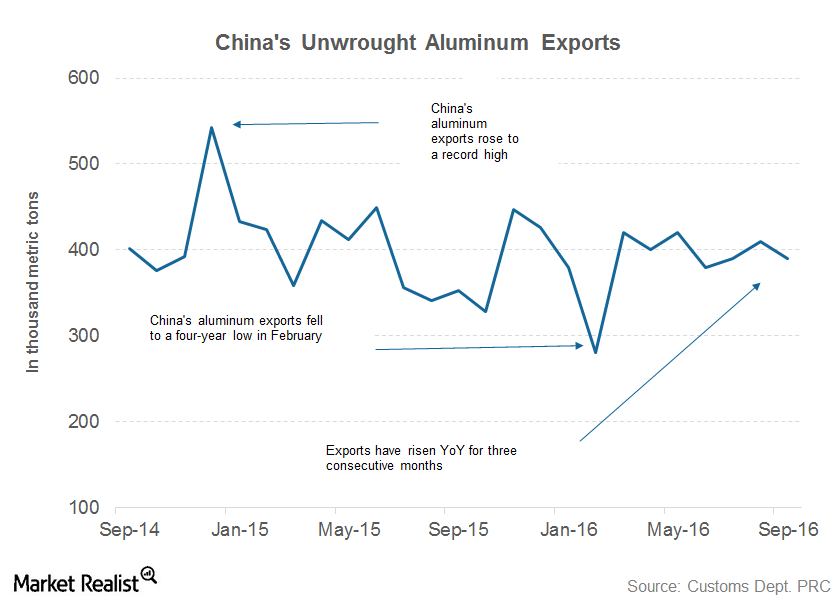 How Market Dynamics Impacted Alcoa and Arconic
By Mohit Oberoi, CFA

Nov. 8 2016, Updated 2:04 p.m. ET
Market dynamics changed
When Alcoa's split was announced in September 2015, aluminum prices were trading near their six-year lows. The aerospace sector, which is the key customer segment for Arconic (ARNC), was growing at a steady pace.
There's a nine-year production backlog in the commercial aircraft space (ITA). Warren Buffett (BRK-B) betted on the sector with his acquisition of Precision Castparts. However, market dynamics have changed since last year when Alcoa (AA) announced its split. Let's look at this in perspective.
Article continues below advertisement
Metal prices have been strong
Metal prices have shown resilience this year. Aluminum prices have risen ~14.0% year-to-date, while alumina has risen more than 30.0%. Notably, demand was never a big concern for the aluminum industry, and even the most pessimistic estimates put the annual demand growth rate at about 4.0%.
Aluminum's biggest challenge, as cited by producers such as Century Aluminum (CENX), has been the tsunami of aluminum that has been leaving China every month. While the aluminum world outside of China has been in a deficit for a long time, Chinese overproduction pushed aluminum markets into a surplus.
Markets seem headed for a deficit
We can define a surplus as production in excess of demand, while the markets are said to be in a deficit when demand exceeds production. Notably, aluminum has been in a surplus for almost a decade.
At the beginning of 2016, many analysts were projecting a surplus for 2016. Goldman Sachs, which holds a bearish view of base metals, projected a record surplus.
However, market dynamics have changed somewhat over the last few months. While China's aluminium demand has been better than expected, the country's aluminium supply has been in check. As a result, we've seen a slight decline in the country's aluminum exports this year.
Higher aluminum demand in China and the closure of some of the alumina refineries are also helping Alcoa. We'll look at that more closely in the next part.