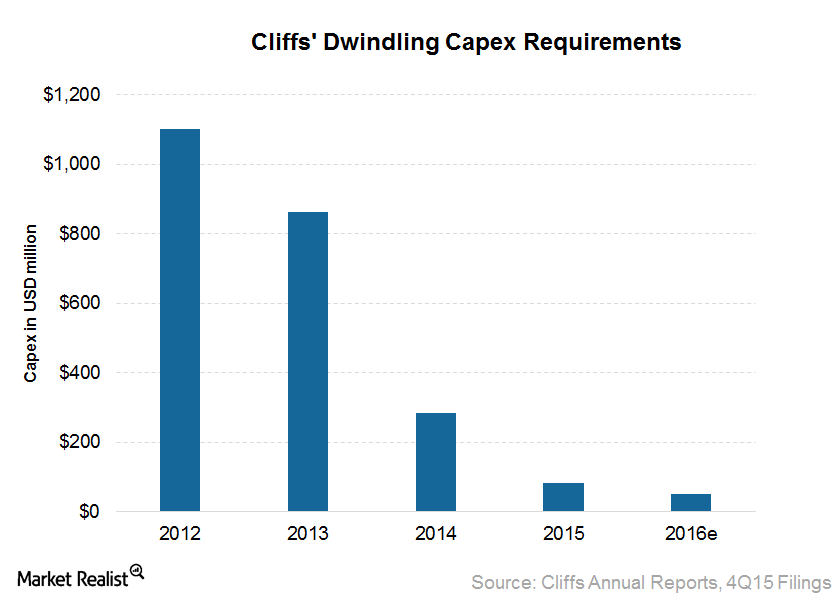 Does Cliffs Natural Resources Have Comfortable Liquidity Runway?
By Anuradha Garg

Jan. 30 2016, Updated 3:03 a.m. ET
Liquidity
In a weaker commodity (COMT) price environment, the liquidity for companies might come under pressure. This might force them to take drastic measures. Companies such as BHP Billiton (BHP), Rio Tinto (RIO), AK Steel (AKS), and U.S. Steel (X) are making efforts to increase their liquidity to endure this downturn. It is important to look at the liquidity runway for Cliffs in the present weak iron ore and steel price environment.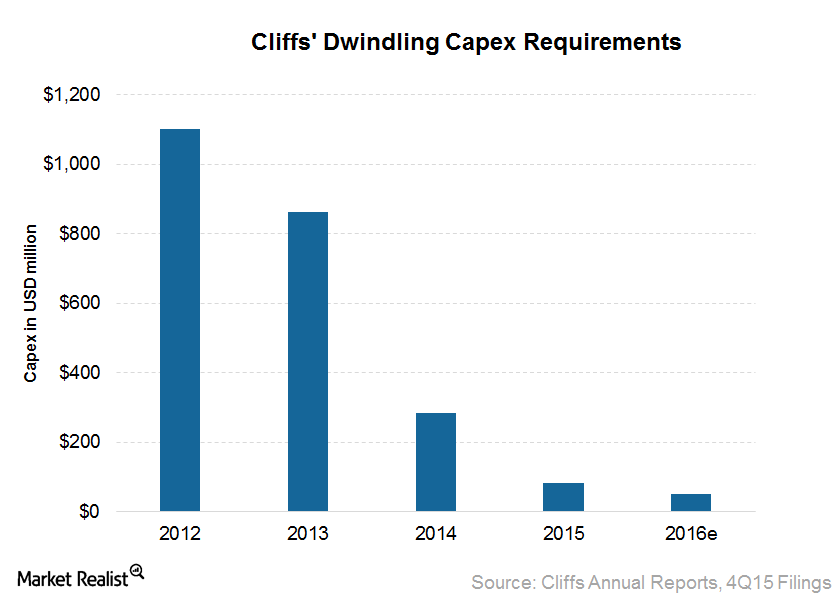 Article continues below advertisement
Cliffs Natural Resources (CLF) ended 4Q15 with $450 million in liquidity. This includes $285 million in cash and cash equivalents. At the end of the fourth quarter, the company didn't have any borrowings on the company's asset-based lending (or ABL) facility. The sale of coal assets resulted in a $40 million reduction in company's ABL.
The company's management mentioned during the earnings call that liquidity will remain its key focus to get through these difficult times. Liquidity is particularly important for the company during the winter months when inventory usually builds up as the Great Lakes area is frozen.
Releasing working capital
During the call, management mentioned that it would look to convert the 1.5 million tons in US inventory into cash. This would lead its working capital to contribute toward positive cash flow. The company mentioned that this should exceed $100 million. This release from inventory, however, will be offset to an extent from the idling costs company will incur during 2016. The management indicated during the call that idling expenses would be close to $55 million in 2016.
Article continues below advertisement
The company is following a similar strategy of working capital release for its Asia-Pacific iron ore (or APIO) division. It is expected to ship 11.5 million tons in 2016, with 2.5 million tons coming from work-in-progress inventory. This should help the company improve its cash costs and reduce inventory levels.
Capex reduction
The reduction in capex guidance for 2016 is one another area in which company surprised the market positively. The company has guided for capex of $50 million in 2016 as compared to $83 million in 2015 and $284 million in 2014. The capex mainly relates to company's US iron ore (or USIO) division. With the divestiture of its Eastern Canadian and coal assets, the ongoing capex burden should decrease going forward.
While the reduction in costs and capex and working capital release would give some liquidity runway to Cliffs, the prolonged declines in commodity prices could make it difficult for the company to maintain sufficient liquidity, especially that the company is not left with non-core assets to sell for cash.
While management would like to sell APIO, given its short mine life and deteriorating iron ore price outlook, the buyers are not expected to be forthcoming.