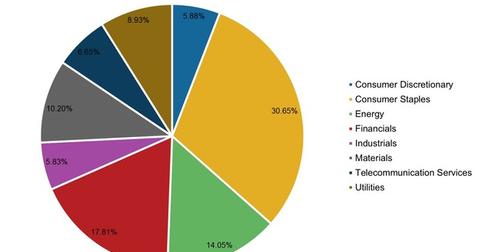 The ProFunds UltraLatin America Inv Fund (UBPIX): Must-Knows
By David Ashworth

Updated
ProFund UltraLatin America Inv Fund
ProFunds offers the ProFunds UltraLatin America Inv Fund (UBPIX), which seeks "daily investment results, before fees and expenses that are 2x the return of the BNY Mellon Latin America 35 ADR Index for a single day." This means that the fund aims at single-day returns only, and these returns are two times that of its underlying index. For instance, if the index rises by 2%, the fund will have returns close to 4%. The same applies for times when the index reports negative returns: the fund will fall nearly twice its value (adjusted for fee and expenses).
The fund's literature states, "For periods longer than a single day, the Fund will lose money when the level of the Index is flat, and it is possible that the Fund will lose money even if the level of the Index rises."
This kind of a fund is known as a leveraged fund. These funds, by their very nature, are highly risky and not suitable for conservative investors. Even aggressive investors should use caution while investing in these funds.
Article continues below advertisement
Fast facts
UBPIX's share class has existed since October 2007, and the fund was managing assets worth $10.9 million as of August 2015. Geographically, at the end of June 2015 (the latest available data), 57.4% of the fund's assets were invested in companies from Brazil. Companies from Mexico, Chile, Colombia, and Argentina made up 23.6%, 10.4%, 6.4%, and 2.2%, respectively, of the fund's June portfolio.
The fund's net expense ratio for this asset class is 1.78%. The investment advisory fee is 0.75%. The fund doesn't charge any distribution and service (12b-1) fee. The minimum initial investment in the share class is $5,000 for accounts that list a financial professional and $15,000 for self-directed accounts. These can, however, be waived at the fund house's discretion.
The fund has 35 holdings in its portfolio, in line with that of its underlying index. Ambev (ABEV) was the single biggest holding of the fund's portfolio in June, making up 9.8% of the portfolio. GrupoTelevisa (TV), América Móvil (AMX), Petroleo Brasileiro Petrobras (PBR), and Bancolombia (CIB) formed a combined 16.7% of the fund's June 2015 portfolio.
Fund manager
The fund is managed by Alexander Ilyasov, who has been managing the fund since November 2009.
We'll look at the fund's performance in August 2015 in the next and final part of this series.