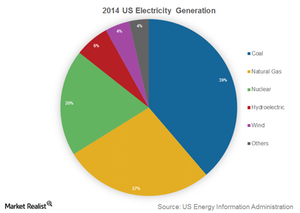 Renewable Energy Stole Natural Gas' Thunder
By Mike Sonnenberg

Sep. 24 2015, Published 11:22 a.m. ET
Renewable energy
"Renewable energy sources" refers to energy sources that are naturally replenished. Hydroelectric, wind, and solar are the major renewable energy sources. Although renewable energy sources are some of the oldest known sources of energy, their usage for electricity generation lags fossil fuels' usage. In 2014, renewable sources fueled 13% of the total electricity generation in the US. Out of this, almost half of it came from hydroelectric turbines.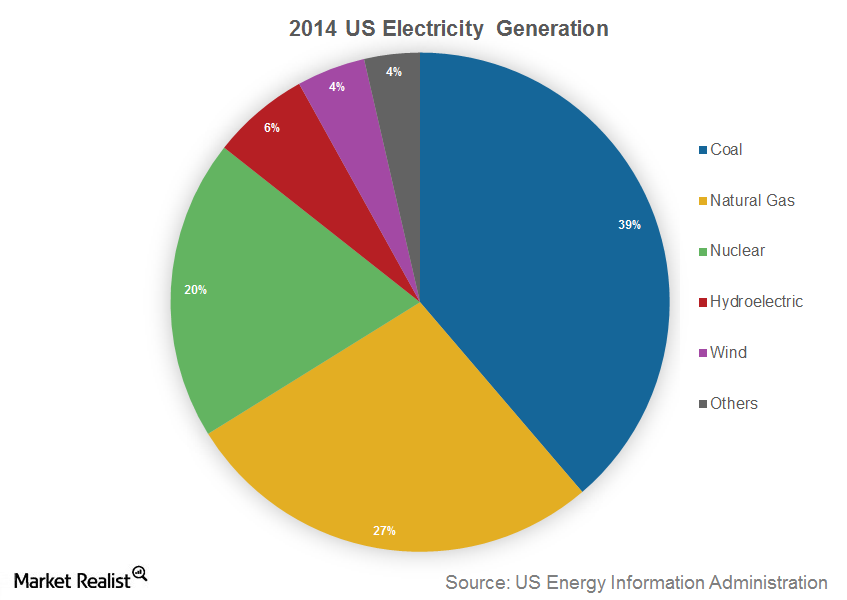 Article continues below advertisement
The third building block 
The CPP's (Clean Power Plans) third building block proposes to increase the generation from "new" capacities of clean sources, like wind and solar, to eventually get rid of coal. The proposal greatly improves the prospects for renewable energy in the US. Since renewables are expected to replace coal in the long term, the role of natural gas in the overall energy mix in the US will be curtailed, as we discussed in the last part of the series.
The impact
The CPP's third building block is the most groundbreaking proposal in the final draft of the plan. It largely undermines the role of natural gas in America's future energy mix. A renewed focus on renewables should help solar (TAN) players like FirstSolar (FSLR), SunEdison (SUNE), and Canadian Solar (CSIQ). It should also help wind energy component manufacturers like General Electric (GE) and Trinity Industries (TRN). Wind farm owners like NextEra Energy (NEE) can leverage on their experience in wind energy to grab a larger share of future capacities.