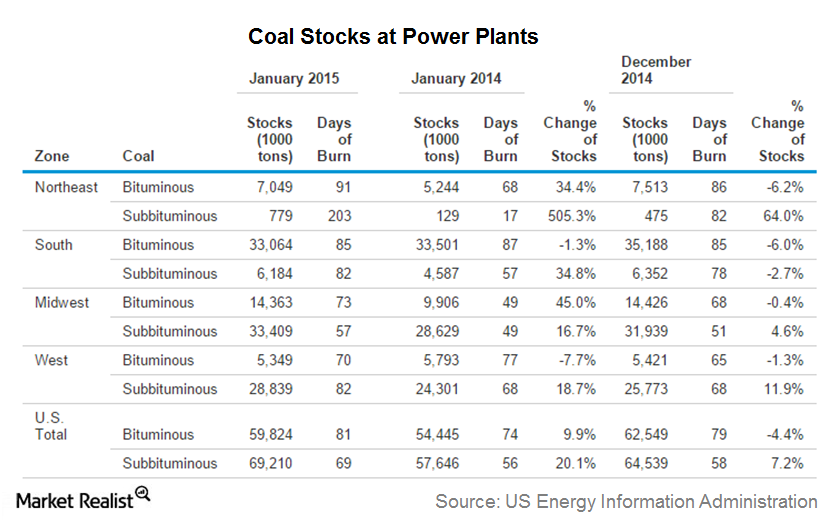 Utilities Take Advantage of Low Prices to Fill Coal Stocks
By Mike Sonnenberg

Apr. 24 2015, Updated 11:05 a.m. ET
Coal stocks
Coal stocks indicate coal demand in the near future. Coal-fired power plants burn coal almost continuously. They only take breaks during plant maintenance. The process of extracting and transporting coal takes time. In order to avoid disruptions, utilities have to stock up on coal in advance.
Utilities order fresh shipments of coal once the current stock reaches a certain minimum level. The EIA (U.S. Energy Information Administration) publishes coal stocks' data on a monthly basis. Analyzing the data provides key insights into future coal demand.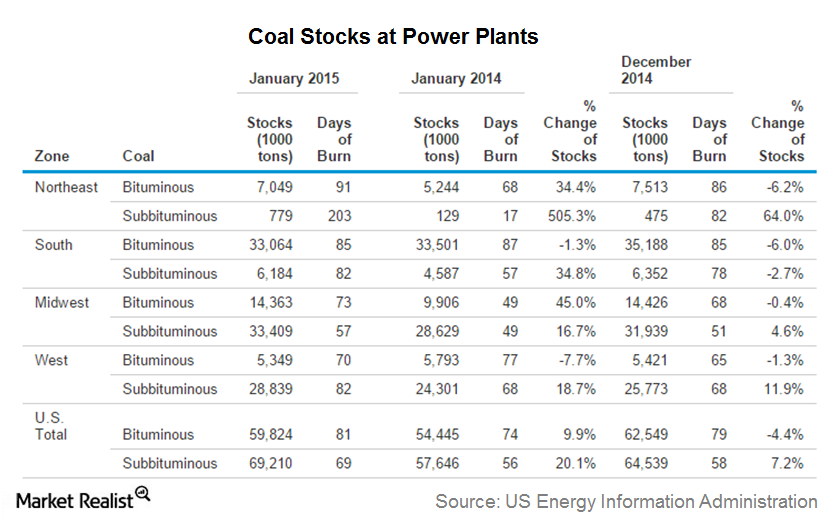 Article continues below advertisement
Current scenario
Utilities in the Northeast and South mainly burn bituminous coal. Utilities in the West and Midwest mainly burn sub-bituminous coal found in the PRB (Powder River Basin). While coal stocks in southern utilities fell in January 2015 compared to December 2014, coal stocks increased across other regions. Overall, bituminous coal stocks—produced primarily in the East—were down 4.4% while sub-bituminous coal stocks—produced in the West, especially the PRB—were up by 7.2%.