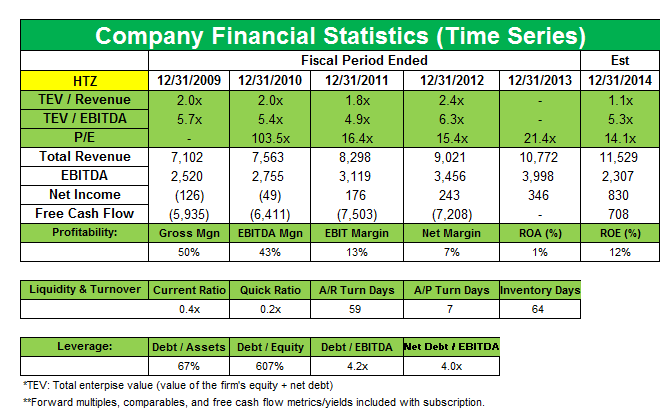 TPG-Axon Capital Management buys a stake in Hertz Global Holdings
By Samantha Nielson

Oct. 29 2019, Updated 8:27 p.m. ET
TPG-Axon Capital Management and Hertz Global Holdings
TPG-Axon Capital Management's notable positions traded last quarter include new stakes in Equinix Inc. (EQIX), Huntsman Corp. (HUN), Hertz Global Holdings Inc. (HTZ), and Spirit Aerosystems (SPR) as well as sold positions in in Twenty-First Century Fox-A (FOXA) and CONSOL Energy Inc. (CNX).
TPG-Axon opened a new position in Hertz Global Holdings Inc. (HTZ) that accounts for 5.65% of the fund's 4Q portfolio. Hertz saw a lot of hedge fund interest in the last quarter, with Third Point and Iridian Asset Management taking positions in the car rental company.
Hertz is the largest airport car rental brand, operating from about 11,200 locations in about 150 countries. Dollar Thrifty, acquired by the company last year, has about 1,410 locations in 80 countries.
Article continues below advertisement
The company recently announced that its board approved the separation of its equipment rental business. The release said the board has approved plans to separate into two independent publicly traded companies. The two companies will be "Hertz," comprised of the Hertz, Dollar Thrifty, and Firefly rental car businesses, as well as Donlen, a provider of fleet leasing and management services, and "HERC," the Hertz Equipment Rental Corporation. The separation is planned to be in the form of a tax-free spinoff to Hertz shareholders, and the company has received a private letter ruling from the Internal Revenue Service that allows Hertz to separate the businesses in a tax-efficient manner. Hertz expects the separation of HERC to close by early 2015. Hertz will receive net cash proceeds from a HERC spinoff of approximately $2.5 billion that will be used to pay down Hertz debt and support a newly approved $1 billion share repurchase program. Management said it expects "to benefit from improved financial profiles that include increased earnings stability and higher returns on capital."
Media reports speculated earlier this year that activist investors Third Point and Carl Icahn, who were reported to have acquired stakes in Hertz, might push the company to spin off or sell its construction equipment rental business. Icahn had denied owning the stock back then. Analysts believed the sale of the equipment rental business would improve the company's free cash flow profile.
Car rental stocks rallied last year, mainly due to increasing demand for rental cars in the business and leisure sectors. The segment also saw a consolidation in 2013, with Hertz rival Avis Budget Group (CAR) buying Zipcar and Payless Car Rental, while Hertz acquired Dollar Thrifty.
Hertz missed on Street estimates and said fourth-quarter adjusted net profit declined 13%, to $121.1 million, due to an "estimated $0.12 impact of lower than expected pricing and higher expenses related to carrying extra fleet." Revenue increased 10.2%, to $2.56 billion. U.S. car rental revenues were $1,476.3 million for the fourth quarter of 2013, an increase of 14.1% from the same quarter the year before. International car rental revenues were $544.2 million for the fourth quarter of 2013, an increase of 5.8% from 4Q12. Worldwide equipment rental revenues were $400.9 million for the fourth quarter of 2013, a 4.0% increase from 2012's fourth quarter.
The company's outlook came below analyst estimates. Hertz expects revenue to increase to a range of $11.4 billion to $11.7 billion, and adjusted EPS was expected to be in the range of $1.70 to $2.00.