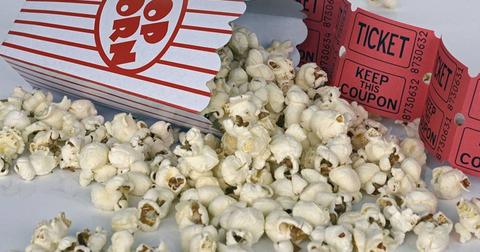 AMC Stock Rose 2.2% Due to New Stubs A-List Service
By Victoria Dean

Updated
AMC Stubs A-List
Starting on June 26, AMC Entertainment (AMC) will add a new feature to its AMC Stubs loyalty program called "AMC Stubs A-List." For $19.95, excluding taxes, AMC Stubs members can see three movies per week across any AMC locations with all of the benefits of the AMC Stubs Premiere. After the announcement on June 20, AMC stock rose 2.2% and closed at $16.60.
Stubs A-List allows members to watch all three movies on the same day. However, there aren't any carryover movies from week to week. Stubs A-List also supports advance booking and last minute booking.
Stubs A-List is similar to the MoviePass, although it's twice as expensive. For 9.95, MoviePass allows its members to watch a movie every day. However, the screenings are limited to the 2D format, which is where AMC beats MoviePass. Under Stubs A-List, AMC members can watch any movie across all of the formats including IMAX, Dolby 3D, and BigD.
The Stubs loyalty program, which has over 13.7 million US members, continues to be a major growth catalyst for AMC. Customers are also booking tickets through the company's online booking platform and ditching third-party booking platforms.
Future of movie subscription services
Analysts seem divided. Many analysts think that movie subscription services won't thrive because they're losing money. The average movie ticket price is ~$8–$10. As a result, the subscription service for unlimited movies for $10–$20 doesn't look sustainable.
According to a CNNMoney report, MoviePass is hemorrhaging cash. Helios and Matheson Analytics are using $21.7 million per month to keep the MoviePass business running. However, the subscriber base is swelling. MoviePass has over three million subscribers. MoviePass is reportedly expecting five million subscribers by the end of 2018.
However, some people argue that subscription services are increasing the traffic at movie theaters, which increases the food and beverage revenue.