To Buy or Not to Buy the Dip on Cresco Labs (CRLBF) Stock
By Ambrish Shah

Apr. 21 2021, Published 12:50 p.m. ET
On April 20, Cresco Labs (CRLBF) stock fell 6.1 percent to close at $11.25. The stock dropped despite there being no company-specific news or an analyst downgrade. CRLBF stock is also down 35.7 percent from its 52-week highs. 
Before determining whether to buy the dip, prospective investors should explore the factors causing CRLBF stock to drop and the marijuana company's prospects to recover in 2021.
Article continues below advertisement
Founded in 2013, Cresco Labs is a marijuana company in the U.S., with facilities in 10 states. The company has 18 processing and manufacturing plants, 44 retail store licenses, and 32 owned dispensaries. Despite falling sharply from its peaks, CRLBF stock is still up over 14 percent YTD and 166 percent over the last year.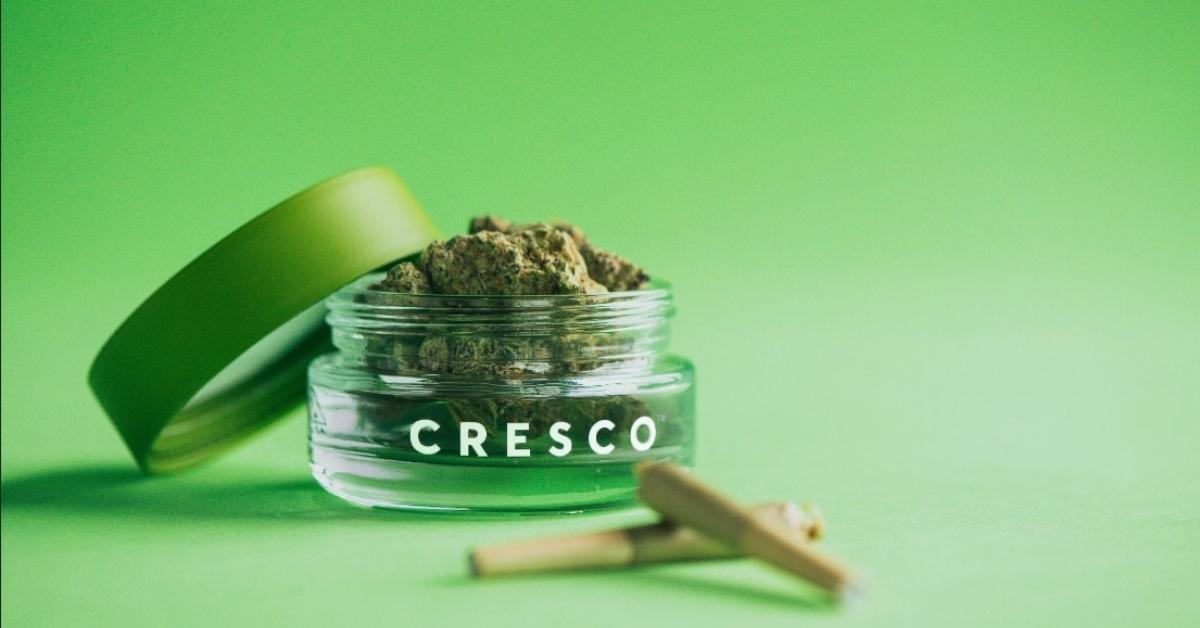 Article continues below advertisement
Cresco Labs stock is dropping due to a shift from growth stocks.
Cresco Labs stock has fallen 36 percent from its peak. One of the reasons is the overall drop in marijuana and growth stocks due to the rotation in equity markets from growth to value. The soaring valuations have led to pressure on marijuana stocks.
Cresco Labs recent acquisitions
Cresco Labs has grown significantly through acquisitions. The company became the largest marijuana wholesaler in the U.S. after its acquisition of Origin House in January 2020. Cresco is the leading marijuana wholesaler in Illinois, California, and Pennsylvania.
Article continues below advertisement
Recently, Cresco acquired pot grower Bluma Wellness for nearly $213 million. The transaction will make the combined company a contender in Florida's booming medical marijuana market. 
In March, Cresco Labs agreed to acquire marijuana grower and retailer Cultivate in a deal worth up to $158 million. The business combination is expected to close in the fourth quarter of 2021. The target company is number one in terms of recreational marijuana sales in Massachusetts.
Article continues below advertisement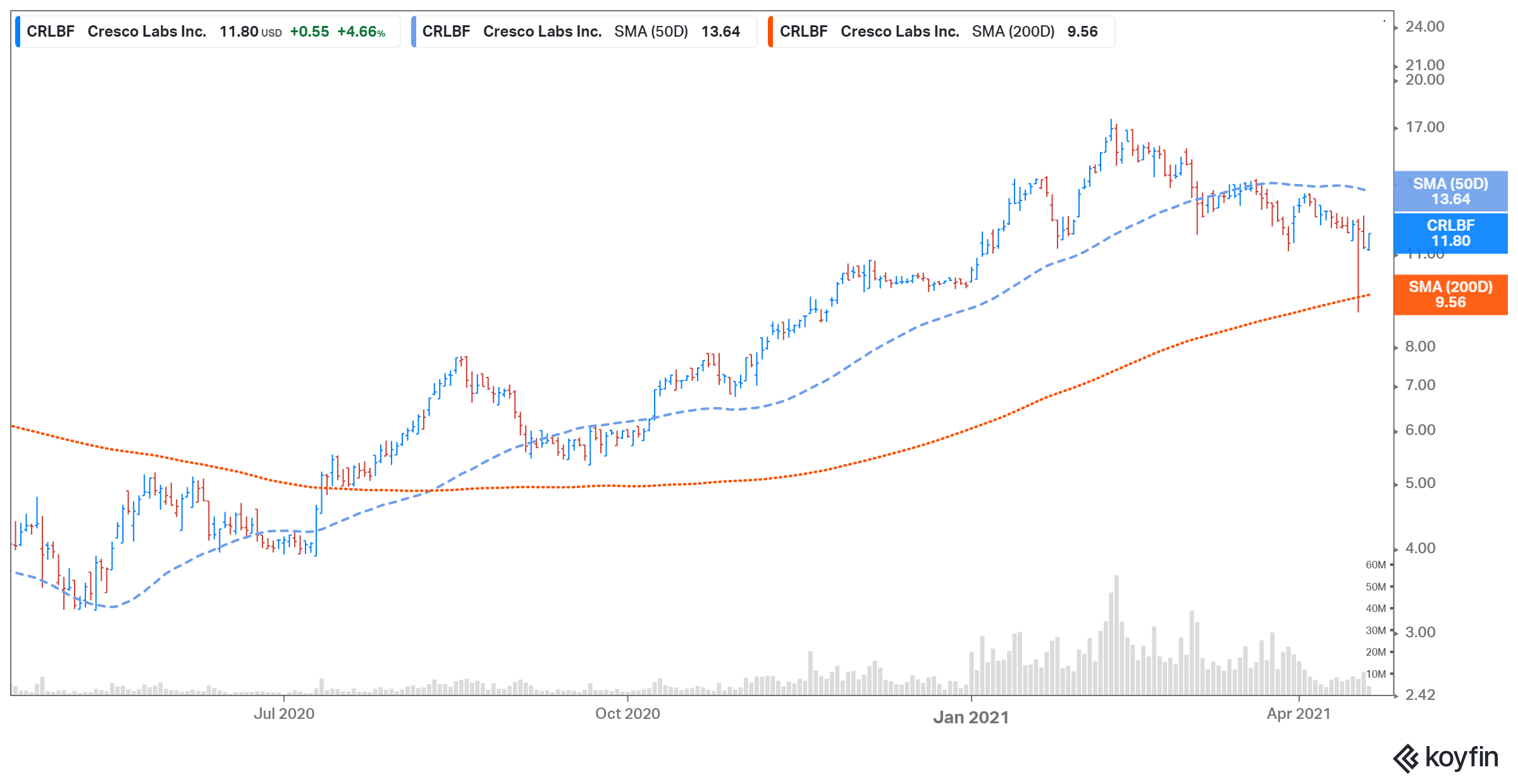 CRLBF stock price prediction suggests a "buy" or "hold" status.
According to Market Beat, analysts' average target price is $19.21 for CRLBF stock, which is 71 percent above its current price. Of the eight analysts tracking CRLBF, seven recommend "buy," and one recommends "hold." None of the analysts recommend to "sell" the stock. Their highest target price of $34 is 202 percent above the stock's current price, while their lowest target of $4.20 is 63 percent below.
Article continues below advertisement
CRLBF stock will recover
CRLBF stock has the ability to recover and climb higher, thanks to Cresco's bright outlook. The global legal cannabis market size is expected to reach $84 billion in 2028 compared to a projected $33.1 billion in 2021.
Cresco Labs' revenue could increase over the next decade if marijuana usage were allowed at the federal level. The analysts polled by TIKR expect Cresco Labs' revenues to rise 68.2 percent and 35.1 percent, respectively, in 2021 and 2022.
Article continues below advertisement
CRLBF is a good stock to buy now.
CRLBF trades at an NTM EV-to-sales multiple of 5.1x, which looks attractively priced compared to other cannabis stocks. Aurora Cannabis and Canopy Growth are trading at NTM EV-to-sales multiples of 6.3x and 16.0x, respectively.
Article continues below advertisement
So far, 17 U.S. states and the District of Columbia have legalized recreational marijuana, while 36 states have legalized cannabis for medical purposes. New York is the most recent state to legalize marijuana for recreational purposes, and there is growing support within the current U.S. Congress to legalize at the federal level.
As a result, I believe that Cresco Labs is poised to capture the growing marijuana industry. Long-term investors should take advantage of dips in the CRLBF's stock price to buy more shares.