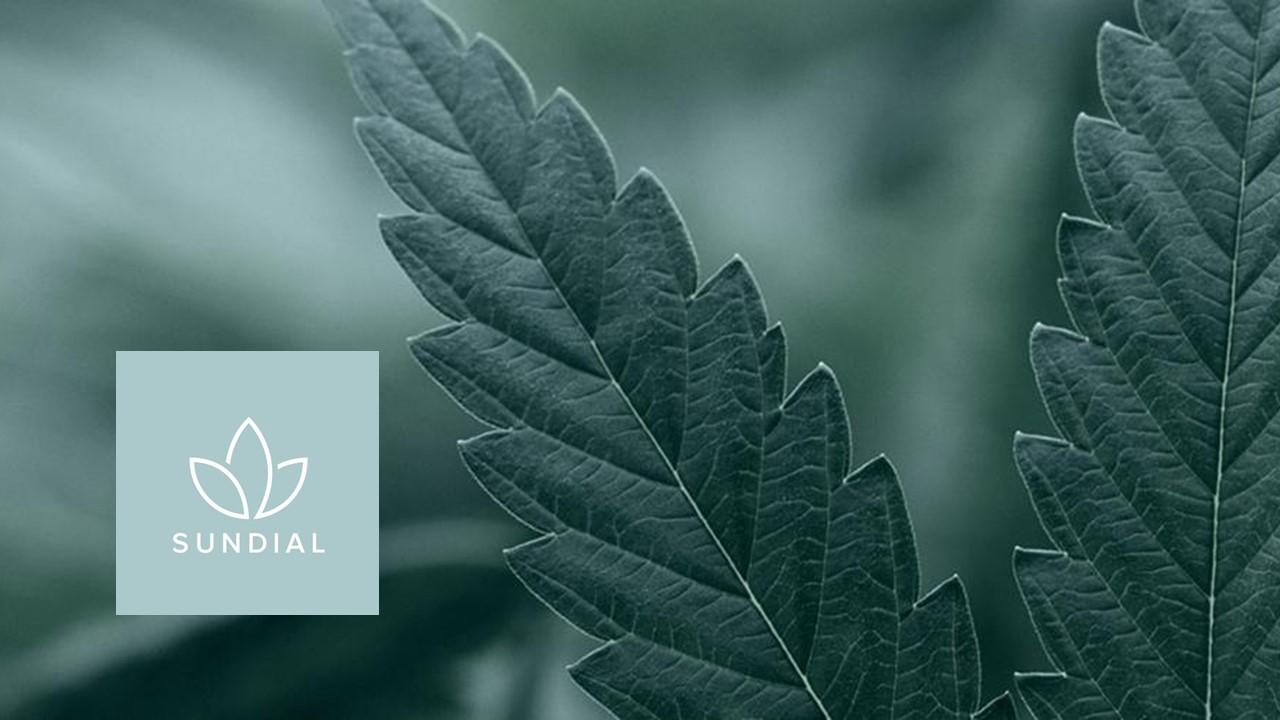 SNDL Could Rise More, Penny Marijuana Stock Is Still a Good Buy
Sundial Growers (SNDL) stock opened higher on June 2 and looks set to continue its momentum. The stock is up sharply from its May lows amid the recovery in marijuana names. Will SNDL stock rise more or is it too late to buy this penny stock now?
Article continues below advertisement
Article continues below advertisement
SNDL stock is trading above the $1 price level, which is a welcome break for investors. The stock has been in a downtrend after hitting its 52-week highs. Despite the recent spike, it's down 73 percent from its recent highs. While the markets got a little too optimistic on the stock earlier this year amid the Reddit-driven short squeeze, they seem to be getting a bit pessimistic now.
Why SNDL stock is going up
As I noted previously, the core business of Sundial Growers hasn't been doing well. While it posted an adjusted EBITDA in the first quarter of 2021 and outwitted some of the bigger marijuana names that are still struggling with perennial losses, the results should be taken with a pinch of salt.
Article continues below advertisement
Sundial Growers' core marijuana operations are grappling with falling sales amid an overcrowded and oversupplied Canadian marijuana market. Also, Sundial Growers had to write down inventories amid low sales. Sundial Growers management has been taking several measures to turn around the core cannabis business.
Article continues below advertisement
Article continues below advertisement
Cash is literally the king for SNDL
In troubled markets, we often hear that cash is the king. For SNDL, the analogy is literal. As of May 7, Sundial Growers held $623 million worth of cash and cash equivalents. The company is investing and lending money to other marijuana companies at very attractive terms.
Article continues below advertisement
Now, there's always the risk of these investments not yielding the desired results. However, with a cash pile that's higher than Tilray, the largest marijuana company after its merger with Aphria, SNDL looks too cheap to ignore.
Article continues below advertisement
SNDL stock looks undervalued
SNDL stock has a market capitalization of $1.86 billion and cash of $623 million. Also, it would be prudent to adjust the $273 million in investments to arrive at the true EV (enterprise value). After making these adjustments, we get an EV of $964 million.
Article continues below advertisement
Analysts expect the company to report revenues of $83 million in 2022, which would mean a 2022 EV-to-sales multiple of 11.6x. The valuations multiples don't seem high.
Article continues below advertisement
Article continues below advertisement
Reddit and Sundial Growers stock
At one point, Sundial Growers was a favorite Reddit stock. Currently, AMC Entertainment (AMC) is the most popular name on the Reddit group WallStreetBets. AMC stock has soared over the last month, which has led to massive losses for short-sellers who were betting that the stock would fall.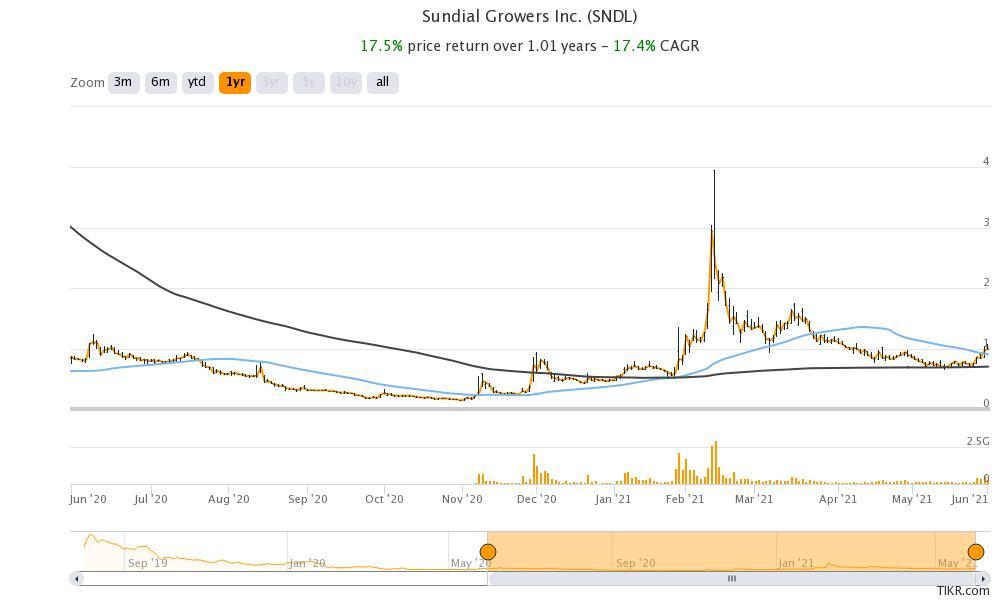 It isn't too late to buy Sundial Growers stock.
With the debate on the federal legalization of marijuana heating up again and even companies like Amazon supporting marijuana legalization, SNDL could see buying interest. The stock could rise more from these levels and it still isn't too late to buy this marijuana stock. SNDL looks good on the charts after crossing above its 50-day simple moving average.