Marijuana legalization has been a hotly debated topic. Many U.S. states have already legalized marijuana, also known by the slang term weed, for recreational purposes. Earlier this week, four states joined the rank of states that have already decriminalized recreational marijuana.
Article continues below advertisement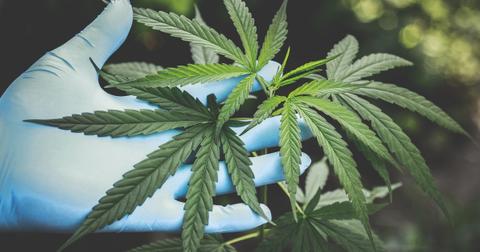 States that legalized recreational marijuana
On Nov. 3, along with voting for the U.S. presidential election, New Jersey, South Dakota, Montana, and Arizona also voted to legalize recreational marijuana in their states. While the U.S. presidential election results still haven't been announced yet, the four states will legalize marijuana.
Article continues below advertisement
Huge night against the war on drugs.

Marijuana legalization is leading in all 4 states it was on bllot..

For the first time, a state is set to decriminalize drug possession.

For the first time, a DA candidate won on a promise to not criminally charge drug possession or sales.

— Taniel (@Taniel) November 4, 2020
"New Jersey legalized it, but so did deep-red South Dakota and Montana," said Steve Hawkins, executive director of the Marijuana Policy Project. He also said, "It shows that regardless of political ideology or party differences, American support cannabis legalization."
Article continues below advertisement
Now, 15 U.S. states have legalized recreational marijuana. Along with the four states that just joined, California, Colorado, Maine, Illinois, Alaska, Massachusetts, Michigan, Vermont, Oregon, Nevada, and Washington already legalized recreational marijuana.
BREAKING: New Jersey has approved marijuana legalization.

— Michael Skolnik (@MichaelSkolnik) November 4, 2020
Article continues below advertisement
States were medical marijuana is legal
Along with recreational use, marijuana also has medical uses. On Nov. 3, Mississippi and South Dakota voted to legalize the usage of marijuana for medical use. Now, 36 U.S. states have legalized medical marijuana. Currently, marijusna still isn't legal at the federal level.
There are marijuana companies that focus on medical marijuana as well as companies that focus on recreational marijuana. Some companies produce marijuana for medical and recreational use. The companies have come up with a lot of value-add products in the medical and recreational use market.
Article continues below advertisement
That said, marijuana stocks have had a tough time after peaking in 2018. After the crash in 2019, which continued earlier this year, many marijuana stocks got reduced to penny stocks. By definition, a penny stock's price is below $5.
States were marijuana is legal
Marijuana legalization has come a long way in the U.S. A decade ago, marijuana was criminalized across the country. However, in 2012, Washington and Colorado legalized marijuana.
The states that have legalized marijuana for medical use are Alaska, Arizona, Arkansas, California, Connecticut, Colorado, District of Columbia, Delaware, Hawaii, Florida, Illinois, Louisiana, Maryland, Maine, Michigan, Mississippi, Massachusetts, Minnesota, Montana, Missouri, New Mexico, New Jersey, New Hampshire, Nevada, New York, North Dakota, Oklahoma, Ohio, Oregon, Pennsylvania, Rhode Island, South Dakota, Utah, Vermont, Washington, and West Virginia.