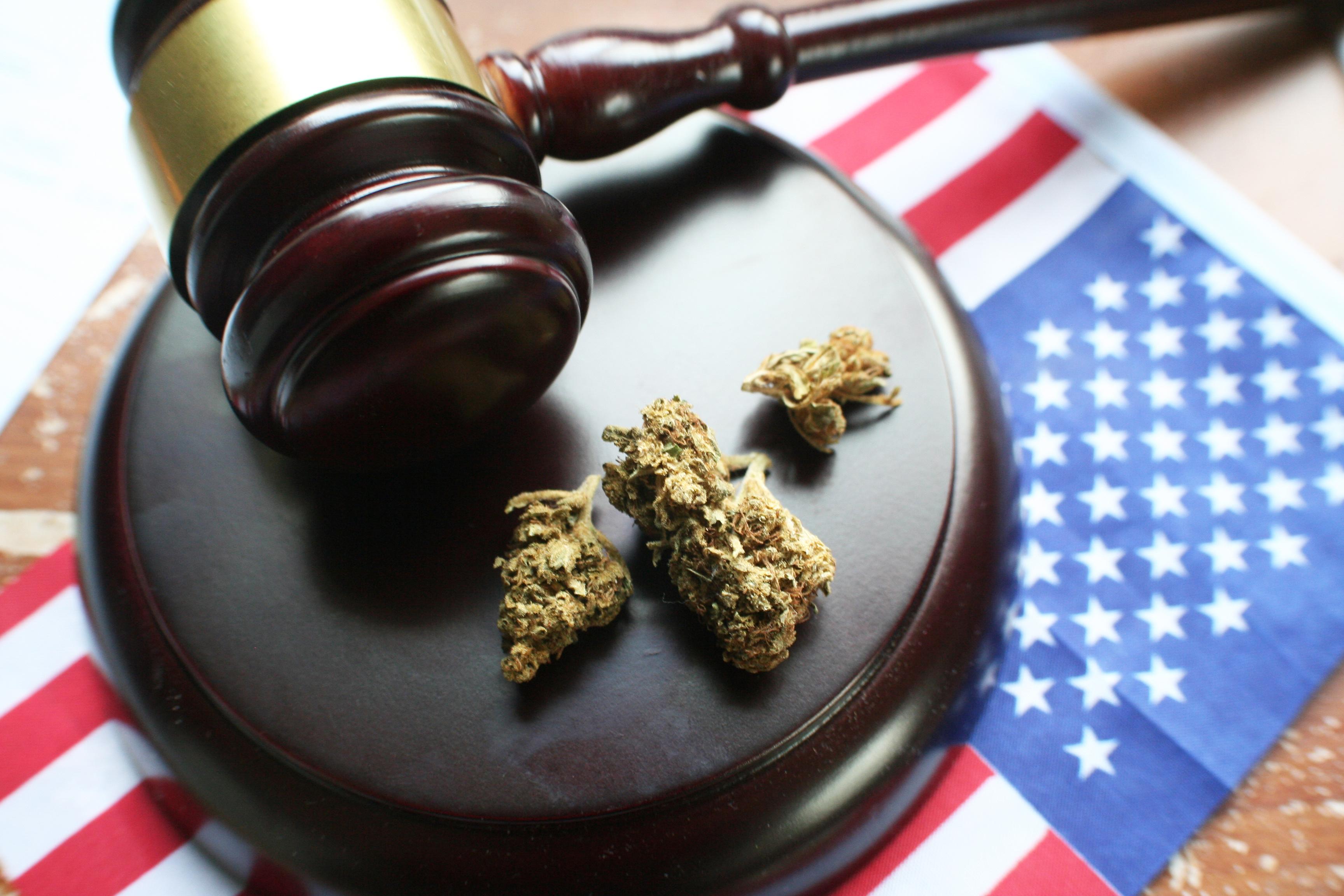 Cannabis Legalization: The World Waits for the US
Originally published on September 6, 2019, this post was substantially updated on January 8, 2020.
Cannabis legalization is spreading its roots globally. In 2013, Uruguay was the first country to fully legalize recreational cannabis. In 2018, Canada became the second country to legalize marijuana. Since then, many other countries have followed suit. However, the legality of medical and recreational cannabis varies for different countries. The US still hasn't made a decision about cannabis legalization on a federal level.
Article continues below advertisement
Article continues below advertisement
Thailand promotes medical marijuana products
Last year, Thailand became the first nation in Southeast Asia to legalize medical cannabis. Thailand appears ready to advance its medical marijuana market. According to a September 2, 2019, Forbes article, Thailand removed low-level cannabis and hemp extracts from its list of banned narcotic substances. The new law also allows each household to grow six marijuana plants, Reuters reported.
As part of the new development plan, Thailand will allow CBD extracts with less than 0.2% THC. Thailand plans to include CBD extracts to make medicine, cosmetics, and food. The country plans to grow its agricultural income through hemp.
Thailand's medical cannabis market is gaining popularity. On September 2, 2019, Reuters reported that Southeast Asia–based venture capital firm Expara planned to raise $30 million by December to invest in cannabis-related technology.
Reuters reported on January 5 that Thailand had opened its first full-time clinic to treat patients with traditional and alternative marijuana-based medicines. The pilot clinic is expected to see 200–300 patients daily.
Although medical cannabis is legal in the country, the lack of specialized staff limited the growth of the industry. Thailand has limited cannabis production and cultivation to licensed Thai producers for the next four years, Reuters reported. The country's government intends to protect its domestic marijuana industry.
Article continues below advertisement
Canada on track to lead in the cannabis industry
Canada legalized cannabis in 2018. Furthermore, Canada legalized edibles, vapes, concentrates, and beverages last year. Canada leads the cannabis industry and introduced the four major marijuana players that dominate the industry. Canopy Growth (CGC) (WEED) is the country's largest marijuana company, and Constellation Brands (STZ) invested in CGC.
Canopy Growth struggled with generating expected revenue and profitability in its second quarter of fiscal 2020. Because it's backed by Constellation Brands, the company was prepared for the edibles market. It expects to drive revenue growth from edibles and beverages expansion.
Aurora Cannabis (ACB) has a strong international presence. The company struggled in 2019 with revenue and profitability due to the lower store roll-out in Canada. Furthermore, black market sales dragged down legal cannabis sales. However, the expansion of Cannabis 2.0 could help the company recover its losses this year.
Meanwhile, Aphria (APHA) performed well last year and showed strong growth potential under Irwin Simon's leadership. Aphria is the only cannabis company that reported a positive EBITDA of 1.0 million Canadian dollars in its recent first quarter of fiscal 2020 earnings.
Article continues below advertisement
Article continues below advertisement
Now that Canada has completed its second phase of legalization, cannabis companies are ready to launch their edibles, vapes, and beverages products for sale. The FDA still challenges the use of CBD-based products in the US. The FDA could hinder some of these companies if they plan to launch their products in the US.
What is Mexico's stance on cannabis?
Mexico took a step toward marijuana legalization last year when it submitted 13 proposals to the country's Senate. A final bill was crafted and submitted for review. However, the review process took a while, and Mexico missed the Supreme Court's October 23 deadline. After requesting an extension, Mexico's Supreme Court finally allowed an extension.
On November 4, 2019, Marijuana Business Daily reported that the Supreme Court extended the deadline to April 30, 2020, to approve legislation that legalizes all forms of cannabis. Mexico's economy could benefit from cannabis legalization, as it generates higher tax revenues and employment growth. We could see 2020 as the year for cannabis legalization for Mexico.
Article continues below advertisement
New Zealand's 2020 referendum
The fate of recreational cannabis legalization in New Zealand depends on this year's referendum during its general elections. Recreational marijuana is still illegal in the country. New Zealand considers cannabis to be an illegal drug under the Misuse of Drugs Act of 1975. New Zealanders have an opportunity to vote for cannabis legalization.
A September 4 article by The Guardian noted that the Helen Clark Foundation published a report that presented the case for cannabis legalization. Recently, New Zealand voters got a glimpse of the draft legalization proposal, which they plan to vote on this year.
Article continues below advertisement
On December 3, Marijuana Moment reported, "The draft bill outlines the basic elements of establishing a regulated cannabis market for adults. It will be updated with more details, taking feedback into account, ahead of the referendum vote. If more than 50 percent of voters approve the legislation, the incoming government will have to enact a law legalizing marijuana for adult use."
New Zealand's cannabis legalization initiative intends to protect the country's youth from having access to marijuana, as well as to fight the black market.
Article continues below advertisement
What about other countries and cannabis legalization?
The cannabis plant has two components—CBD (cannabidiol) and THC (tetrahydrocannabinol). THC is the psychoactive component that's responsible for the marijuana high.
CBD's benefits are widely known. A January 2018 blog by Harvard Health discussed how CBD helps relieve insomnia, stress, anxiety, and spasticity. CBD also helps treat epilepsy. Medical marijuana is legal in many countries due to its various health benefits, including Argentina, Colombia, Chile, Croatia, Germany, Greece, Italy, Peru, Poland, and Portugal.
Based on a team of marijuana experts, an April 2019 Vice article mentioned a few countries that might be next to fully legalize cannabis. The report predicted that Mexico, Colombia, Argentina, Peru, Ecuador, Thailand, the US, Australia, New Zealand, and Chile could legalize marijuana.
Luxembourg also plans to legalize cannabis for recreational purposes. In August, the country's health minister confirmed the plan. Luxembourg already legalized medicinal cannabis, and possession for recreational use is decriminalized for a small amount. However, in December, its government stated that it would require at least two years to legalize adult-use cannabis.
Article continues below advertisement
Article continues below advertisement
Where's the US heading with cannabis legalization?
Currently, medical marijuana is legal in 33 states in the US. In contrast, recreational marijuana is legal in 10 states and Washington, DC. Illinois became the 11th state to legalize recreational marijuana on January 1. I also discussed Virginia, Utah, Hawaii, Kansas, Ohio, and Wisconsin's stances on marijuana legalization.
Although marijuana isn't legal at the federal level in the United States, cannabis is gaining popularity among Americans. A June 2019 Gallup poll showed that 86% of surveyed Americans support legalizing marijuana due to its health benefits.
Previously, I discussed marijuana's popularity and benefits pushed by several presidential candidates to support cannabis legalization. Also, I noted that because cannabis is recession-proof, it can help boost US economic growth. We should also consider how the agriculture industry could benefit from cannabis legalization.
Two drug officials at the White House want more research at the state level to learn about marijuana's pros and cons before it reaches the federal level. President Trump reiterated his administration's decision to leave marijuana at the state level.
Recently, President Trump stated he could choose to ignore Congress's protection laws and allow federal interference in the states that have legalized cannabis. Plus, some celebrities have endorsed making cannabis mainstream. Legalizing marijuana at the federal level could reduce black market deals, which could also boost tax revenues. There are a few disadvantages due to headwinds from the FBI and FDA.
Considering that other countries are legalizing marijuana, could the US follow suit? Can these efforts push the US to step up and legalize cannabis? Stay with us for the latest developments.