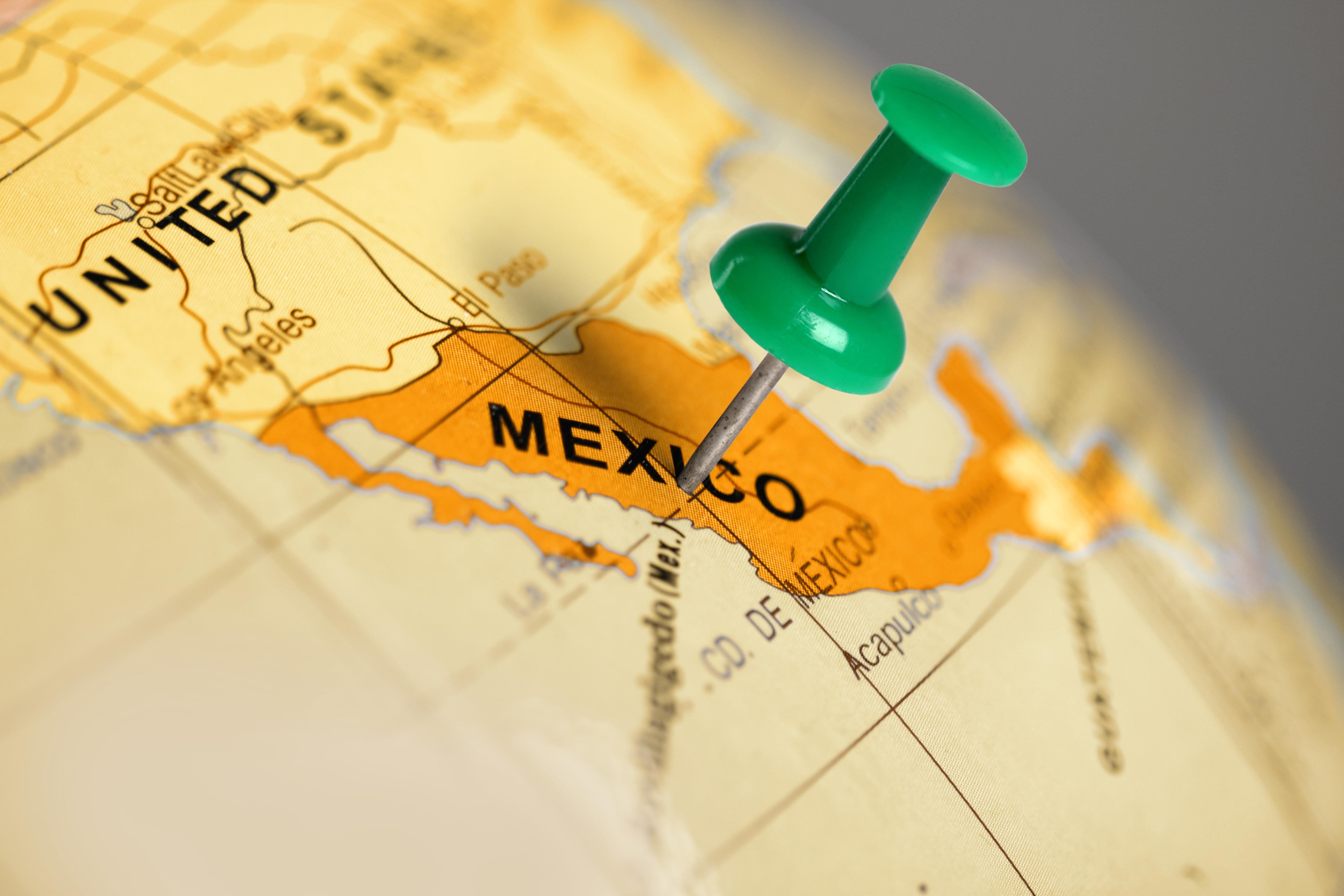 Marijuana: Why Did Mexico Delay Legalization?
Mexico has delayed marijuana legalization. The Supreme Court's deadline for legalization was October 23. On October 18, the Senate committee unveiled the final bill, which was then being reviewed. However, the process will take a little longer because Mexico missed the deadline. Let's see what happened.
Article continues below advertisement
Marijuana legalization delayed in Mexico
A Marijuana Business Daily article on Monday mentioned that the voting on the finalized bill to legalize marijuana in Mexico will be delayed.
Ricardo Monreal, president of the Senate's Political Coordination Board (Jucopo), a governing body of the chamber, told Milenio, "the bill won't be voted on this week, as was planned."
Monreal also said that the Senate's Political Coordination Board will "shield" legislators from external influences, according to Excelsior.
When the bill was finalized and submitted on October 18, the Senate Committee thought that the bill would require more time to be reviewed. As a result, the Senate asked the Supreme Court to extend the deadline.
However, Excelsior reported that the Supreme Court might not wait until the Senate reviews the bill. The Supreme Court might prepare a general declaration of unconstitutionality. The declaration would allow home-grown cannabis in Mexico. However, cannabis wouldn't be sold for recreational use in the commercial market.
To learn more about what provisions are included in Mexico's final legalization, read Cannabis in Mexico: Legalization Bill Is Ready for Voting!
Article continues below advertisement
Mexico legalization bill aims to limit foreign investment
Mexico's legalization bill aims to empower vulnerable Mexican communities to reap the benefits of the law. The bill will ensure that the communities get special preferences to obtain licenses and authorizations. Also, the bill prohibits vertical integration. The draft also said that for commercial and research licenses, foreign ownership would be limited to a maximum of 20% of the licensee capital structure.
Marijuana legalization in the US
Meanwhile, the legalization topic is still limited to states in the US. Democratic presidential candidates and cannabis companies like MedMen are pushing for legalization. MedMen (MMNFF) started a campaign in Florida to push for legalization. The stock closed with a gain of 5.4% on Monday.
Food companies like Kraft Heinz are investing in cannabis tech companies to support their cannabis retail business in the US. To learn more, read Cannabis: Kraft Heinz Marks Warren Buffett's Entry. However, we think that federal marijuana legalization in the US could still take a while.
Article continues below advertisement
Is the cannabis sector in a tight spot?
Currently, the cannabis sector is on a roller coaster. So far, 2019 hasn't been bright for the industry. Various headwinds created anxiety among marijuana investors. The cannabis sector took a hit this year due to regulatory scandals and weaker earnings.
However, Aphria (APHA) had impressive first-quarter earnings for fiscal 2020. The company reported a positive EBITDA of 1.0 million Canadian dollars. The stock closed 6.0% lower on Monday.
Aurora Cannabis (ACB) will report its earnings results in November. The company expanded its edibles market after Cannabis 2.0. However, we won't see the revenues from the edibles market until later next year. Aurora Cannabis is also growing marijuana outdoors. Notably, rising debt is a significant concern. To learn more, read Aurora Cannabis: Why Investors Must Watch Its Debt. Aurora Cannabis stock closed 2.8% lower on Monday. Canopy Growth (CGC) (WEED) will report its results for the second quarter of fiscal 2020 next month. Overall, analysts wonder if the company will be able to hit its $1 billion sales target in fiscal 2020. Read Canopy Growth: Is $1 Billion in Sales Still Possible? to learn more. Canopy Growth stock closed 1.2% lower on Monday.
Article continues below advertisement
Recently, HEXO (HEXO) shocked the cannabis sector. The company said that it would report lower revenues in the fourth quarter. HEXO also withdrew its fiscal 2020 outlook. Many analysts cut the stock's target price. HEXO made investors and analysts skeptical about the cannabis industry's sales this year. The company reported its fourth-quarter earnings today. Read HEXO Q4 Earnings: Good or Bad News? to learn more. The stock closed with a loss of 2.5% on Monday.
What to watch out for?
Mexico probably won't see cannabis legalization in October. The country wants to legalize cannabis to reduce drug-related crimes. Mexico thinks that full-scale legalization will help reduce crimes and strengthen its economy.
The delay could stretch into the first weeks in November. Meanwhile, there's also a lot of uncertainty in the Supreme Court's decision. According to Excelsior, eight members of the Supreme Court should vote favorably for the legalization bill. Currently, six members favor the bill, one is against it, and three are uncertain. So, we'll have to wait and see how things turn out in Mexico.
For more marijuana-related news and updates, visit 420 Investor Daily.