Marijuana Legalization: 'Make It Legal Florida!'
Marijuana legalization is firing up. Currently, cannabis is legal for recreational use in ten states and Washington DC. Cannabis is legal for medical use in 33 states. Other states are also gearing up to legalize marijuana. Today, we'll discuss how Florida is stepping up for cannabis legalization. "Make it legal, Florida!" Legalizing medical marijuana has […]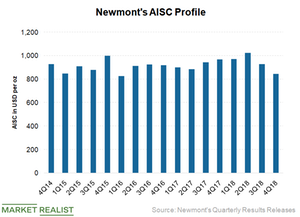 Marijuana legalization is firing up. Currently, cannabis is legal for recreational use in ten states and Washington DC. Cannabis is legal for medical use in 33 states. Other states are also gearing up to legalize marijuana. Today, we'll discuss how Florida is stepping up for cannabis legalization.
Article continues below advertisement
Article continues below advertisement
"Make it legal, Florida!"
Legalizing medical marijuana has been a challenge in Florida. There were low expectations for recreational marijuana legalization sooner. However, the legalization momentum has increased. Floridians support marijuana legalization. Looking at the initiatives, recreational legalization might see daylight in Florida by 2020.
Is Florida ready for recreational cannabis legalization?
Florida is an important state in the US. After legalizing medical cannabis in 2016, Florida is working to legalize adult-use marijuana by 2020. The progress is evident in the results of the Quinnipiac University poll in June. Notably, around 65% of voters in Florida support the idea of allowing possession of small amounts of recreational marijuana.
Floridians took the first official step in July when they launched a campaign "Regulate Florida" to put legalization on Florida's 2020 ballot. "Regulate Florida" has already gathered close to 76,632 verified signatures to qualify for a review by the Supreme Court. Overall, the only challenge will be to collect enough signatures to be eligible for the ballot.
Article continues below advertisement
Orlando attorney John Morgan tweeted that he supports the proposal. The initiative even launched an official website. The website allows users to sign a petition to put the initiative on the ballot. Currently, the challenge is to receive 766,000 certified signatures from registered voters in Florida to qualify for the 2020 ballot.
Article continues below advertisement
Article continues below advertisement
Benefits of cannabis legalization in Florida
Earlier, I discussed how cannabis legalization could generate tax revenues and create employment opportunities. Since cannabis is legal in a few states, they're enjoying the tax revenues. The cannabis sector has also created jobs in the US. Legal cannabis has generated 211,000 full-time jobs in the US in 2019, according to research data from Leafy and Whitney Economics. Leafy's Special Report: Cannabis Job Count calls the cannabis industry "America's hidden job boom." According to the report, Florida saw a 703% increase in job growth in 2018. The state could add around 9,500 cannabis jobs in 2019. I think that this factor could drive the state to push for legalization. If the growth stays consistent, cannabis jobs could increase 110% in three years, according to the data.
According to a Forbes article in February, projections showed that Florida's medical marijuana market could earn $1.3 billion in sales by 2021. The state could earn good tax revenues from legalizing recreational marijuana.
Other states' stance on marijuana legalization
Previously, I discussed where other states stand regarding cannabis legalization. Texas still isn't sure. The state is pretty strict with its cannabis laws. Minnesota seems to be ready for legalization. California is already the center of attention in the cannabis market. Notably, Washington plans to revamp its marijuana laws.
We also discussed how recreational cannabis is shaping up in Michigan. Cannabis is still illegal at the federal level. As a result, the government is missing out on tax revenues that are going to the states.
Article continues below advertisement
Cannabis players' plans with legalization
Cannabis is a Schedule 1 drug under the Controlled Substance Act in the US. Americans are still waiting for cannabis to be legal at the federal level. However, the Trump administration has left the decision at the state level. Read Cannabis Legalization: Did President Trump Drop a Hint? and Marijuana Legalization: Is the White House Warming Up? to learn more.
Legalizing recreational marijuana at a state level will help cannabis players expand their market in the US. Canada will legalize edibles, cannabis-infused beverages, extracts, and various other products. To learn more, read Cannabis 2.0 Legalization: Canada Is Ready.
Article continues below advertisement
Aurora Cannabis (ACB) expects to expand into the edibles market through premium cannabis and new product forms. The company plans to produce a variety of value-added products. Aurora Cannabis reported stable fourth-quarter earnings on Thursday. Even though the company missed its revenue guidance and analysts' estimates, its net revenues rose 52% to 98.9 million Canadian dollars YoY (year-over-year).
Article continues below advertisement
Canopy Growth (CGC) (WEED) also plans to expand in the edibles market. The company expects to revive its profitability after reporting disastrous earnings in the first quarter of 2020. Canopy Growth reported a negative EBITDA of 92.06 million Canadian dollars in the first quarter. The company also reported extensive losses of 0.30 Canadian dollars per share in the first quarter of 2020. Aurora Cannabis has gained 7.0%, while Canopy Growth has gained 12.5% in September.
Marijuana players' involvement in Florida