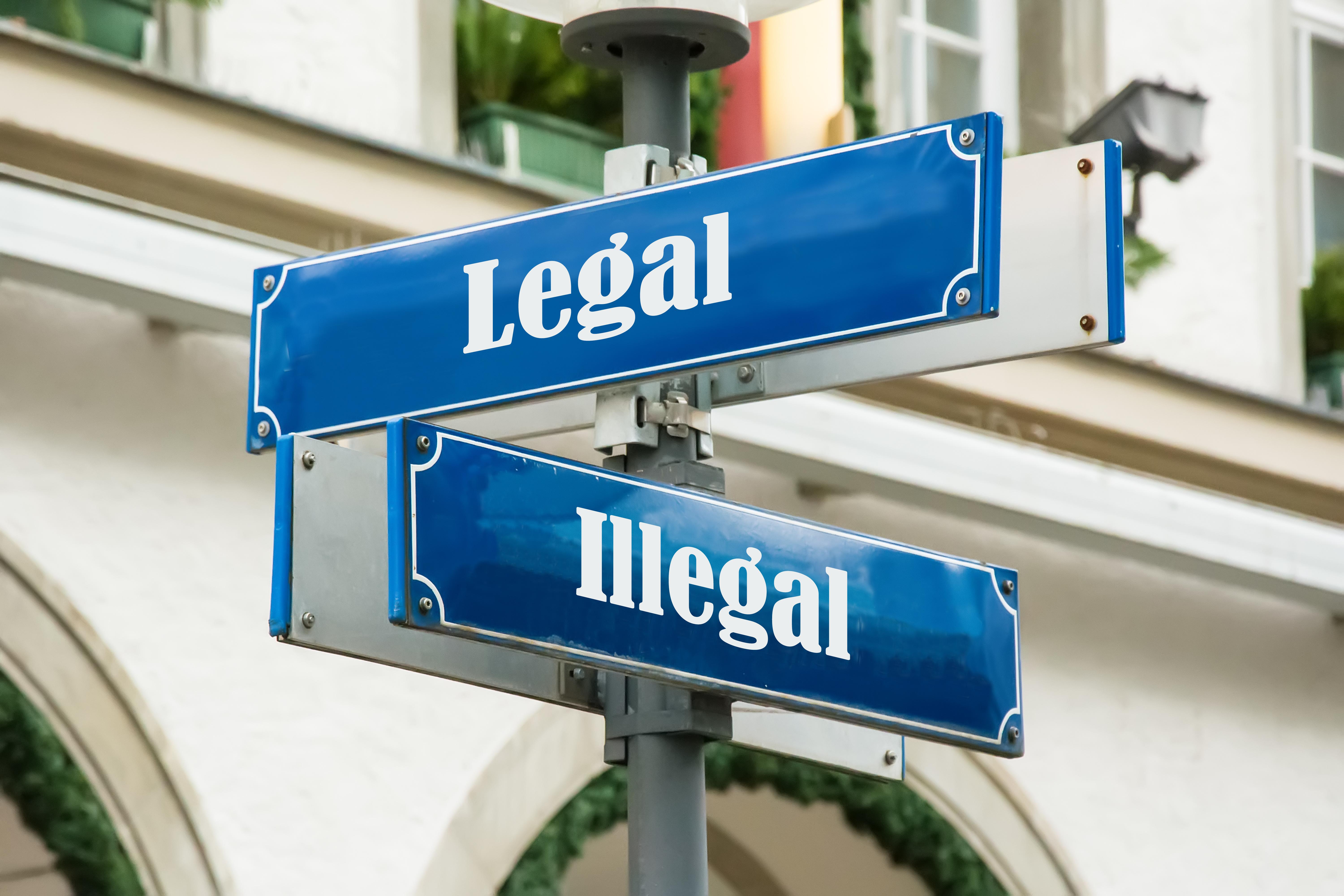 Marijuana Legalization Could Reduce Illegal Market Demand
The marijuana legalization process in US states is speeding up in 2020. Many new states are coming up with their own proposals to legalize marijuana. The demand for marijuana is high among Americans. However, the lack of legal stores forces consumers to approach the illegal market to obtain their favorite products, which causes a surge in illegal cannabis sales. Now, the DEA (Drug Enforcement Administration) agrees that state-level legalization could actually help lower the illegal market demand.
Article continues below advertisement
Article continues below advertisement
Marijuana legalization could combat illegal market demand
The illegal cannabis market ate away at cannabis sales in Canada and US states. Notably, legalization could help reduce illicit cannabis sales. A Marijuana Moment article discussed that the DEA mentioned legal cannabis when it submitted the performance budget submission to Congress.
The DEA agrees that consumers won't be inclined to use the illegal market after they have access to legal cannabis. Legalization will reduce marijuana demand in the illegal market. Recently, the U.S. Border Patrol Union mentioned that legalizing marijuana in US states has removed many drug cartels from the market.
Currently, only 33 states and the District of Colombia have legalized medical marijuana. Also, 11 states and the District of Colombia have legalized recreational marijuana. The demand for both medical and recreational marijuana is high in the US. California legalized marijuana two years ago. However, the state still struggles with the highest number of illegal sales. In 2019, California recorded $3 billion in cannabis sales. However, data shows 80% of the transactions are still done illegally. To learn more, read California Marijuana Market Still Battles Illicit Sales.
Article continues below advertisement
Why does the illegal market still exist?
Canada legalized marijuana in 2016 and recreational cannabis in 2018. Surprisingly, the country has faced rising illegal sales. The country also created legalization for additional cannabis products, like edibles and concentrates, last year. However, a stricter and lengthier regulatory process caused a delay in store openings. The demand for the product was high, production was on time, and products were ready for sale. The lack of legal shops caused a supply disruption. Consumers couldn't obtain the products legally, which drew them to the illegal cannabis market.
Even the US states that legalized marijuana saw higher illegal sales. Notably, illegal marijuana businesses don't have to pay taxes and regulatory fees. As a result, cannabis products are in the illegal market. Also, the illegal market carries a wider variety of products than the legal market. Who wouldn't want a wide variety of readily available cannabis products at a cheaper price?
However, consumers need to understand that illegal products aren't safe. Illegal and low-quality vaping products caused the vaping disaster. The vitamin E acetate caused the lung problems that were linked to illegal vape devices.
Article continues below advertisement
Article continues below advertisement
Cannabis legalization could help marijuana stocks
The vape crisis ensured that cannabis companies like Cronos Group (NASDAQ:CRON), Canopy Growth (NYSE:CGC)(TSE:WEED), and Aurora Cannabis (NYSE:ACB) follow stricter production guidelines. They have produced high-quality vape products. Marijuana companies also produced a variety of edibles and launched them this year. Cannabis companies hope to recover their losses this year, which will only be possible if store roll-outs happen faster in Canada. Also, US legalization would help. However, the Trump administration doesn't support federal legalization.
More states, including New York and Connecticut, are moving towards legalization this year. States legalization will combat illegal sales and help marijuana companies expand their market. Lately, cannabis stocks and the stock market have been hit hard. The coronavirus outbreak is taking a toll on the global economy.
Aurora Cannabis closed with a loss of 19%, while Canopy Growth fell by 13%. Aphria (NYSE:APHA), Cronos Group, and Hexo fell by 10%, 9%, and 13.8% respectively.