Sundial Growers' Forecast Doesn't Make a Strong Case for Long-Term Investment
SNDL has seen a lot of ups and downs in 2021 after WallStreetBets driven pump. Does Sundial Growers' (SNDL) stock forecast for 2025 makes it a good long-term investment?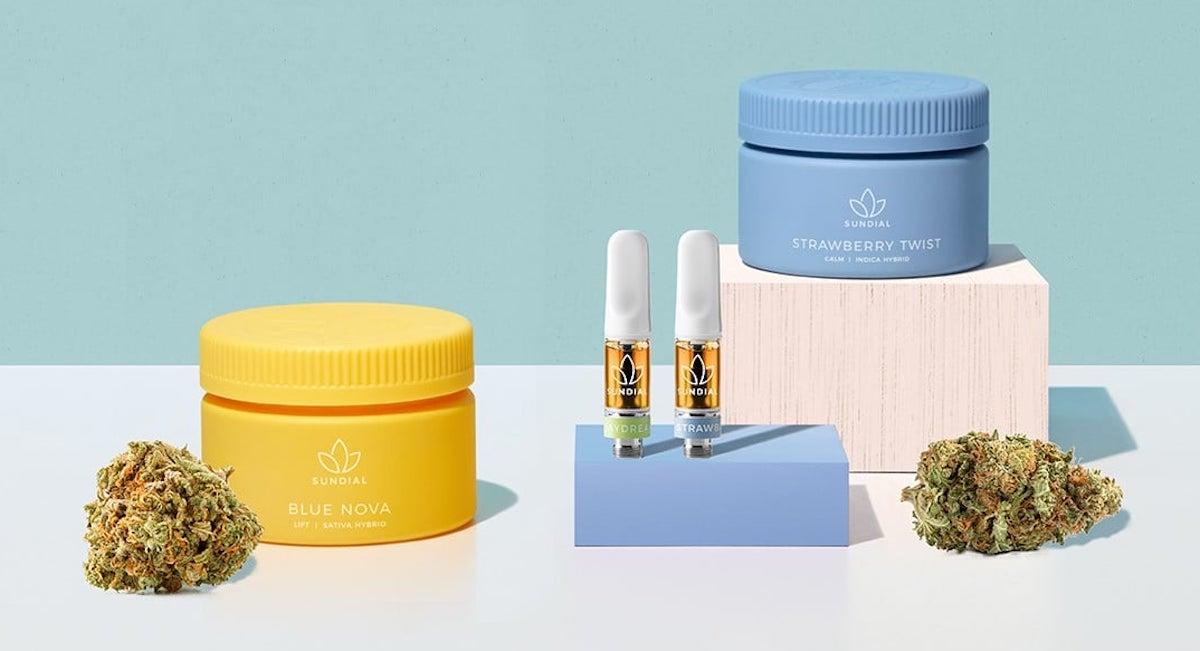 After rallying hard, marijuana stocks have come off their 2021 highs. A rotation from growth to value stocks amid valuation concerns and rising bond yields has led to this showdown. Sundial Growers is one such stock that has seen its fortunes changing in a matter of few days. After seeing a huge price jump, the stock has been on a downtrend lately. But what about the long-term picture? Let's look at Sundial Growers' (SNDL) stock forecast into 2025.
Article continues below advertisement
Article continues below advertisement
SNDL is focused on production and marketing of cannabis products for adult-use market in Canada. The company was incorporated in 2006 and is headquartered in Calgary, Canada.
Why Sundial Growers stock is dropping?
Sundial Growers' stock has seen a drop of 71 percent from the 52-week high it hit in February 2021. However, not many were convinced about the sustainability of this rally in the first place. This is mainly because a large part of the surge experienced by SNDL in January and February was led by WallStreetBets pump. As is the case with most of the other stocks pumped by WSB, SNDL came crashing down once the WSB momentum was over.
Article continues below advertisement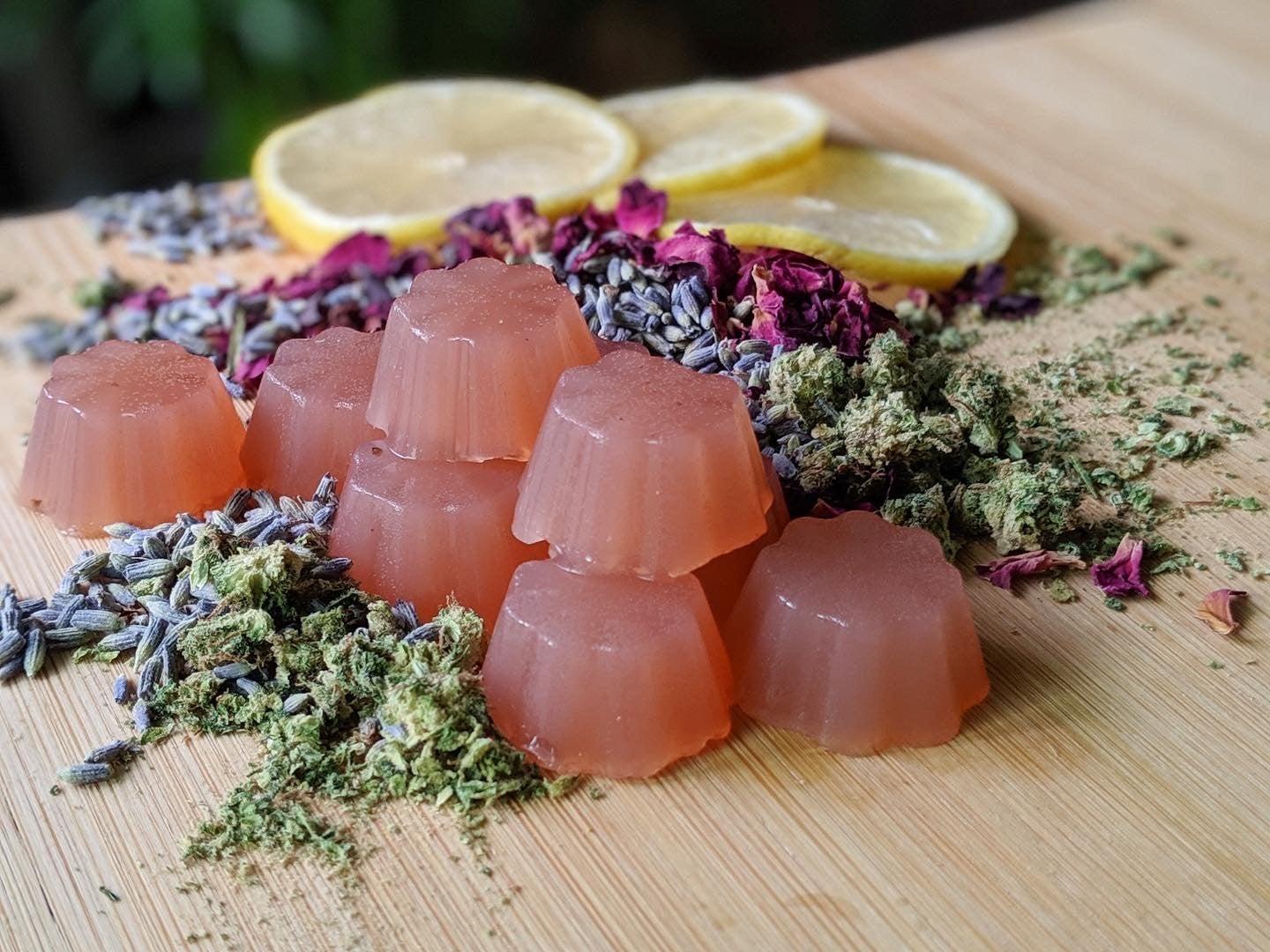 Moreover, to take advantage of the rally fuelled by WSB, SNDL sold its shares. This led to huge stock dilution. It has significant warrants outstanding, which could be potentially dilutive too. This also put pressure on the stock.
Article continues below advertisement
Article continues below advertisement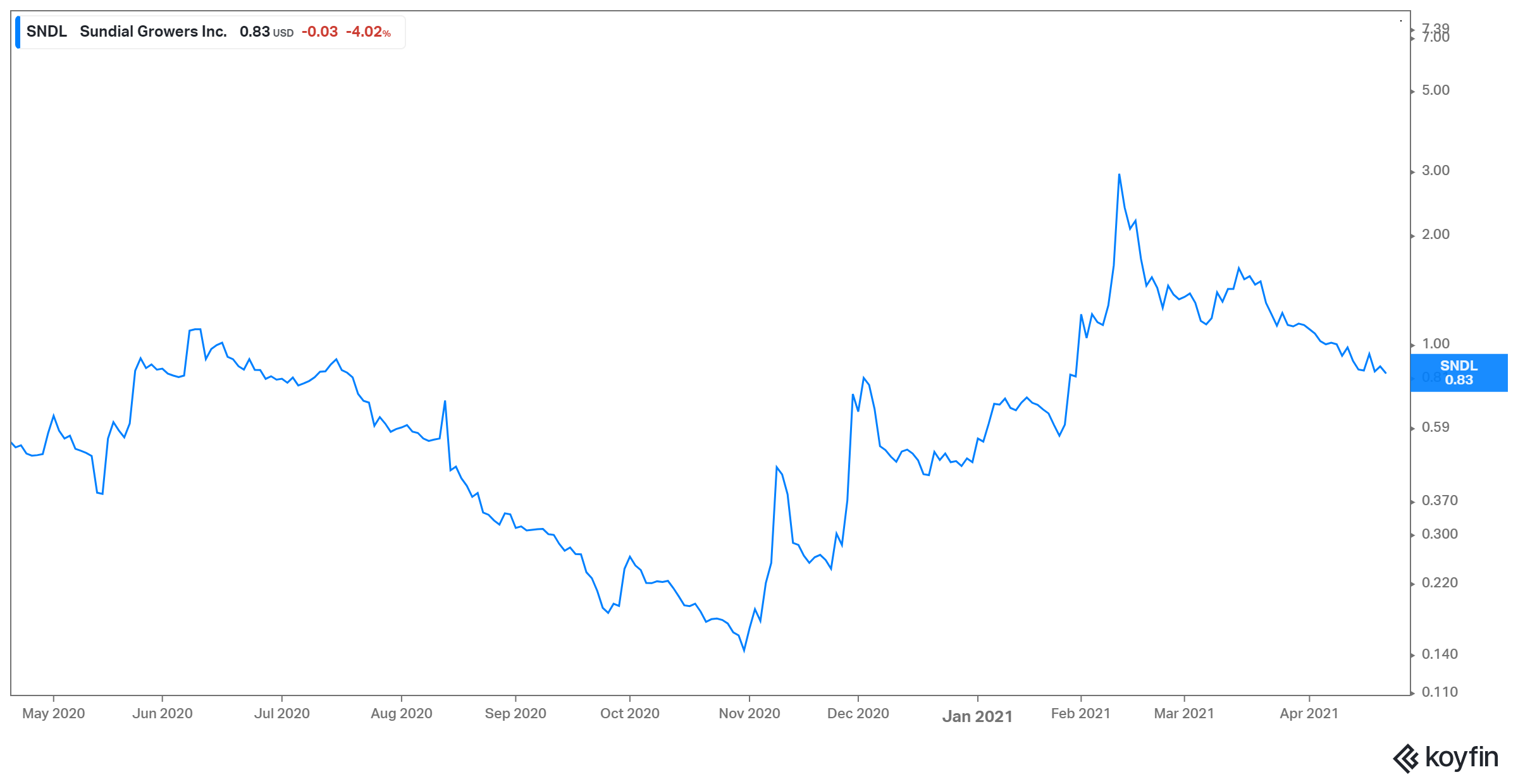 Sundial Growers 2025 stock forecast
Currently, five Wall Street analysts cover Sundial Growers stock and three among them have "sell" while two have "hold" ratings for the stock. No "buy" rating for a penny stock implies a bearish outlook for the stock over the next 12 months. Its average target price of $0.73 also implies a potential downside of 15.6 percent.
Article continues below advertisement
Looking at 2025 forecast, Sundial Growers' outlook would depend on a few things. One of the factors will be how the marijuana market evolves over the next four years. The most potent catalyst will be regarding U.S. legalization of marijuana at the federal level. The chances of legalization have increased with the election of President Biden.
Article continues below advertisement
While that remains one of the major macroeconomic catalyst for the stock, as far as SNDL is concerned, company-specific factors are more likely to determine its outlook four years from now.
Article continues below advertisement
The company has gotten used to issuing large number of shares when stock price rises. This opportunistic stock offering has already led to massive dilution. A further pursuing of this strategy might deter long-term investors to stay with the stock.
Is Sundial Growers a good long-term investment?
The catalyst of U.S. federal marijuana legalization aside, Sundial Growers is not a fundamentally sound stock. The company has witnessed quality and control issues in the past and there is no guarantee these will not recur. The company has a history of poor operating performance. It is not expected to turn profitable for a few more years at least. Furthermore, it has been embroiled in legal troubles.
Even at the current price of $0.87, the stock might be a penny one but is certainly not cheap. SNDL trades at NTM EV to revenue multiple of 25.1x as compared to industry leader Canopy's multiple of 16.0x. A fan of huge cash on balance sheet? Cronos has much more and still trades at much reasonable valuation multiple of 17.0x. While the marijuana industry's outlook seems strong, there are better ways to play this sector than SNDL stock.