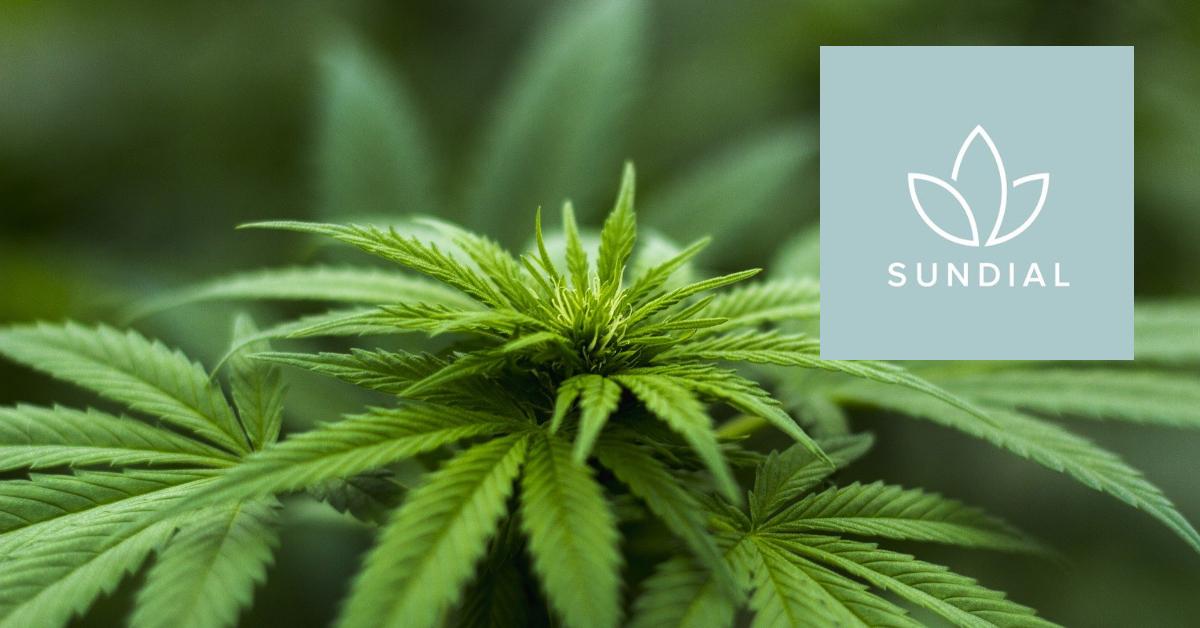 Sundial Growers Stock May Be Rising, but That's No Reason To Buy It
Many marijuana stocks have been buoyant lately, especially after Joe Biden's election. Under the Biden administration, many people hope that marijuana will become legal at the federal level. Cannabis stock Tilray, Hexo, Aurora Cannabis, and Canopy Growth have ballooned in the last few weeks.
Article continues below advertisement
However, one stock has caught everyone's attention, and that's Sundial Growers. The small-cap marijuana stock has risen 555 percent in 2021 alone. Around 80 percent of those gains came on Feb. 10. What's Sundial Growers' (SNDL) stock forecast for 2021?
Why is Sundial Growers stock rising?
Everyone wants to know what's behind SNDL's stock rally. While the Biden administration's marijuana-friendly outlook could have sparked that rally, it doesn't explain it fully—if it were just the Biden win, all marijuana stocks would have risen to a similar extent. And they haven't.
Article continues below advertisement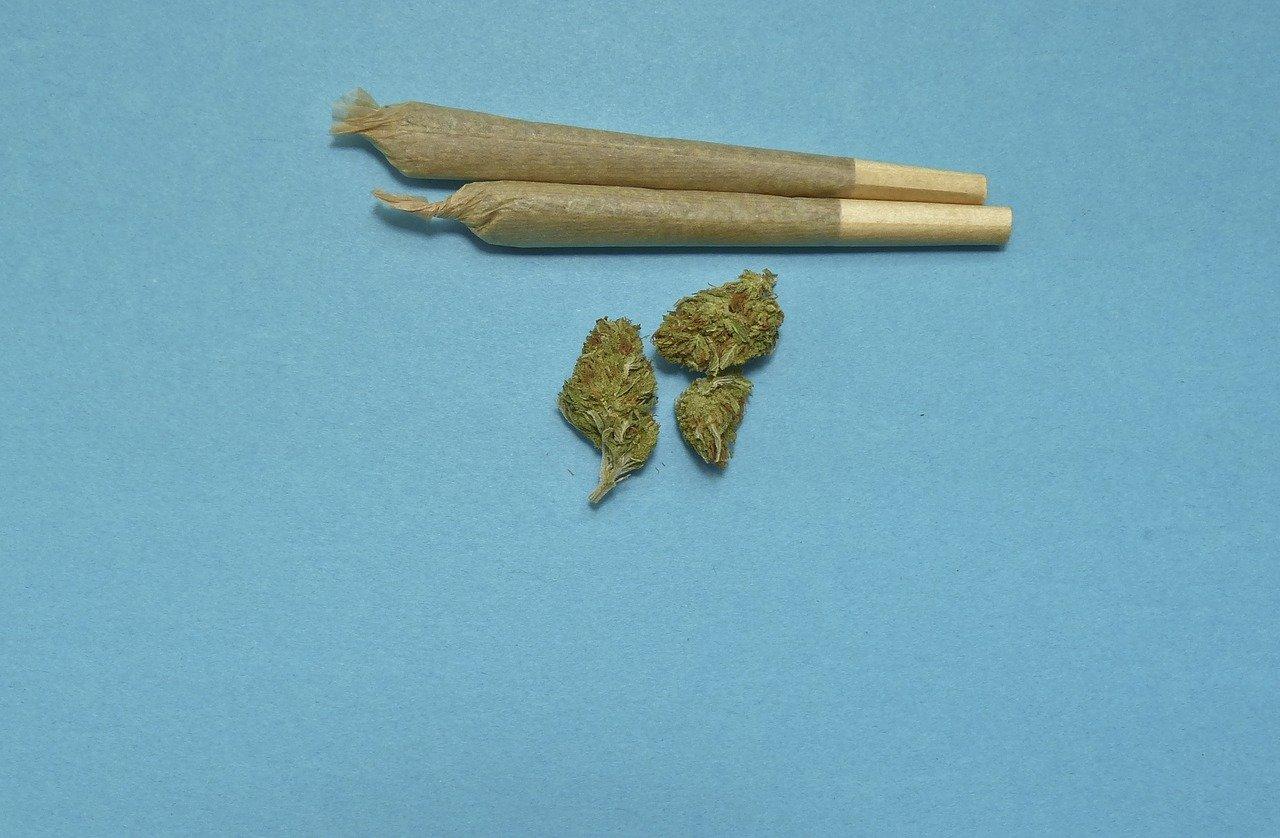 SNDL, a penny stock, caught the eye of Reddit group WallStreetBets, which decided to pump up the stock to elicit a short squeeze. Penny stocks are easier to manipulate, and SNDL was one of the cheapest stocks in the marijuana sector. Due to its rally, the stock's call volumes have broken records. According to The Fly, its option volumes neared 1.2 million contracts at midsession on Feb.10, which is 18 times its normal volumes. Around 1.23 billion shares changed hands, representing almost all shares outstanding. Sundial Growers has taken advantage of the rally and has announced it raised nearly $100 million through the sale of stock and warrants.
Article continues below advertisement
Article continues below advertisement
SNDL's stock forecast
Of the four analysts covering SNDL, three recommend "hold" and one recommends "sell." Their average target price of $0.30 implies a whopping downside of 90 percent. Analysts expect its revenue to rise by 14.4 percent in 2021, compared with a decline of 0.50 percent for 2020. No analysts have updated their ratings or target price on the company after the stock's recent rally, possibly because the company's fundamentals haven't changed.
What's the outlook for the marijuana industry?
The global marijuana market is on track to reach $43 billion in annual sales in 2024 from $10.2 billion in 2018. Moreover, the legal marijuana landscape is changing dramatically in the U.S., with more states legalizing medical and recreational marijuana. Marijuana stocks will likely benefit under the Biden administration. If marijuana becomes legal at the federal level in the U.S., cannabis stocks could be in for another rally.
Article continues below advertisement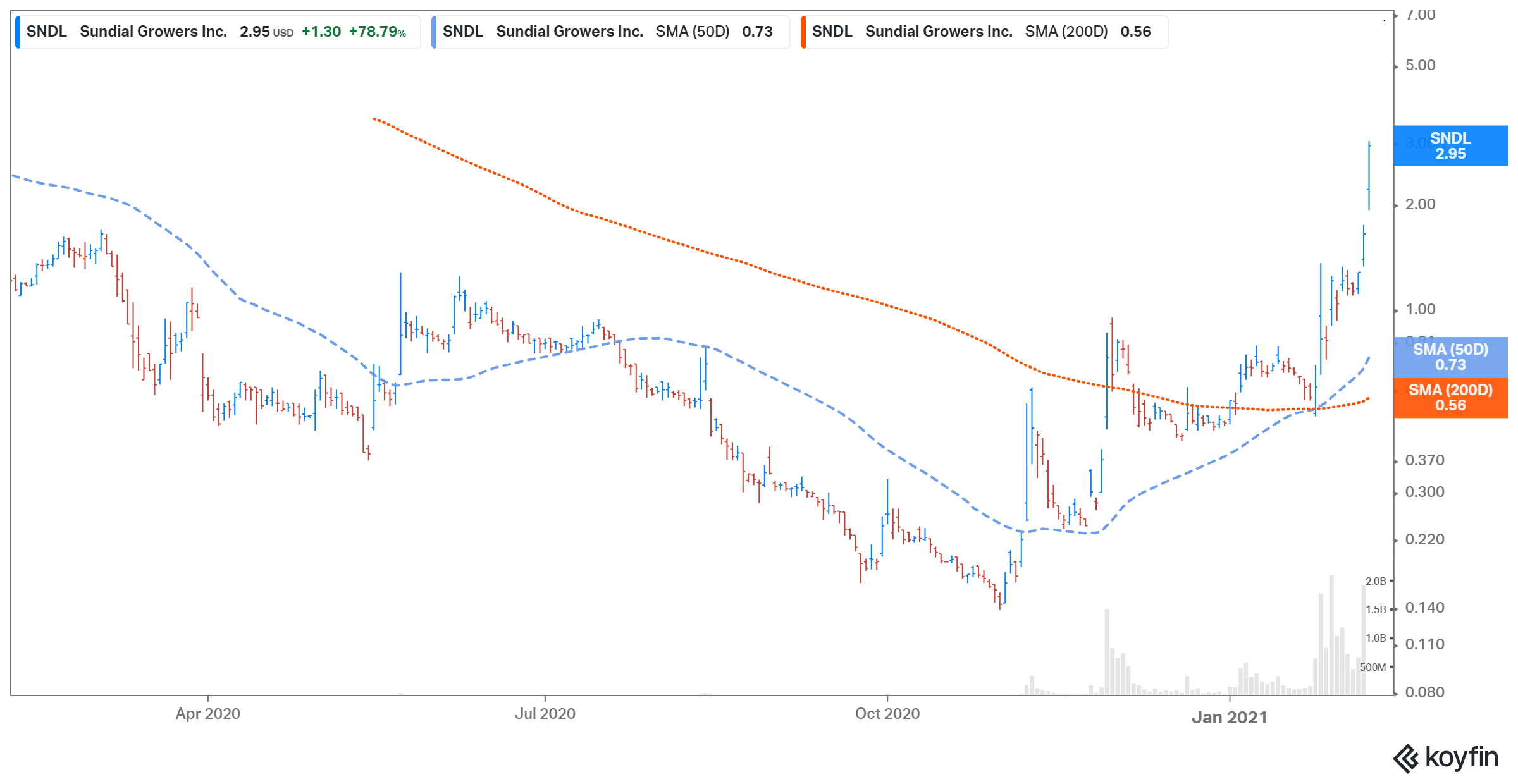 Should I buy or sell SNDL stock?
While the marijuana industry's outlook seems strong, there are better ways to play this sector than SNDL stock. The company has a history of poor operating performance. It's also been embroiled in legal troubles. In May 2020, investors sued Sundial Growers for allegedly making "grossly exaggerated and materially misleading" representations. In Oct. 2019, a U.S.-based law firm sued the company and claimed that it had failed to disclose some key pieces of information. Its shipments were reported to be of poor quality and contained bits of rubber.
Article continues below advertisement
The company also has a history of writedowns, which happen mostly due to the poor management of inventory items. It's also been in breach of its covenants. While the recent stock price rally has made the company cash-rich and debt-free, it's also caused massive equity dilution.
Moreover, the biggest catalyst for the stock's recent rally seems to be running out of steam. As investors have covered their short positions, short interest in the stock has fallen significantly. According to Forbes, it's currently at 6.9 percent, compared with 66 percent in Dec. 2020. Therefore, long-term investors should steer clear of the stock.