Sundial Growers Stock Is a Buy for Day Traders, Not Long-Term Investors
Sundial Growers (SNDL) stock has seen a lot of interest lately. After WallStreetBets' pump, should you buy Sundial Growers stock?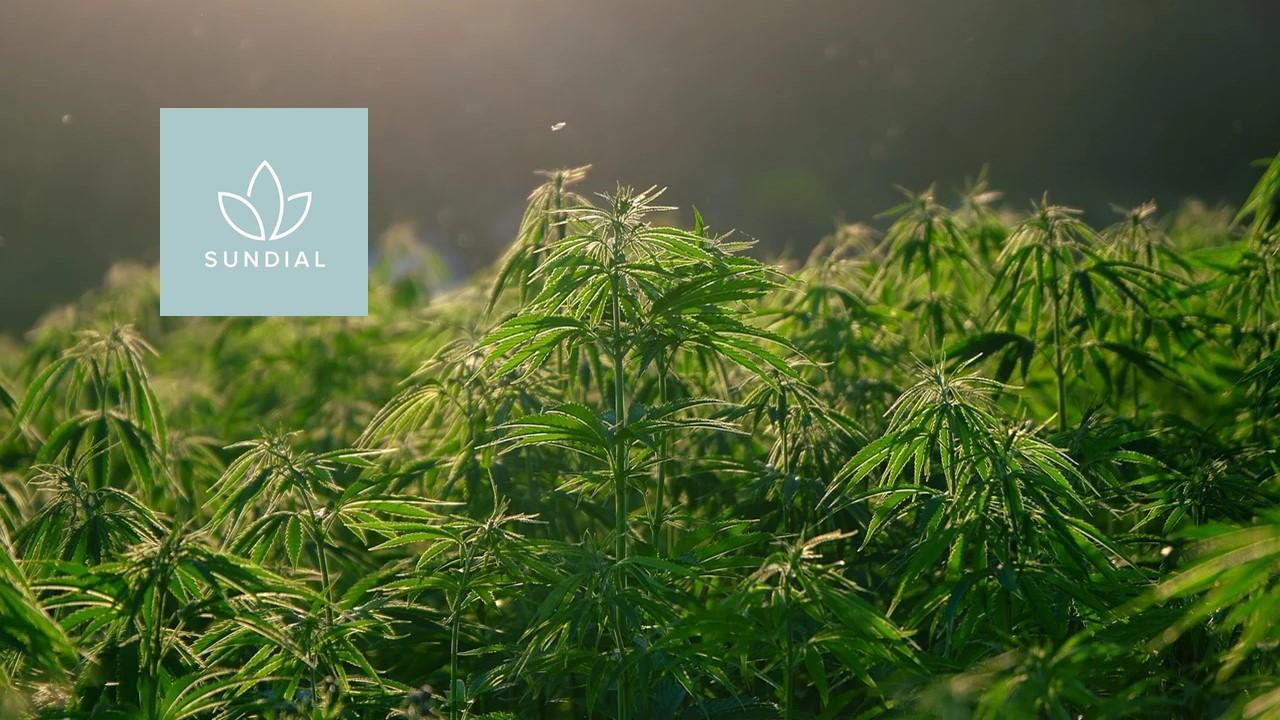 Sundial Growers (SNDL), a small-cap marijuana stock, has seen its fortunes change suddenly. President Biden's win in the U.S. election already sparked a rally in SNDL stock along with other marijuana companies. Biden's win ignited the hopes of decriminalizing marijuana at the federal level in the U.S.
Article continues below advertisement
Article continues below advertisement
Another company-specific factor keeping the stock buoyant is potential merger or acquisition activity involving the company. Recently, the Reddit group WallStreetBets pumped the stock up. Sundial Growers stock has gained 445 percent since the U.S. presidential election in November 2020. Should you buy Sundial Growers stock after this huge surge?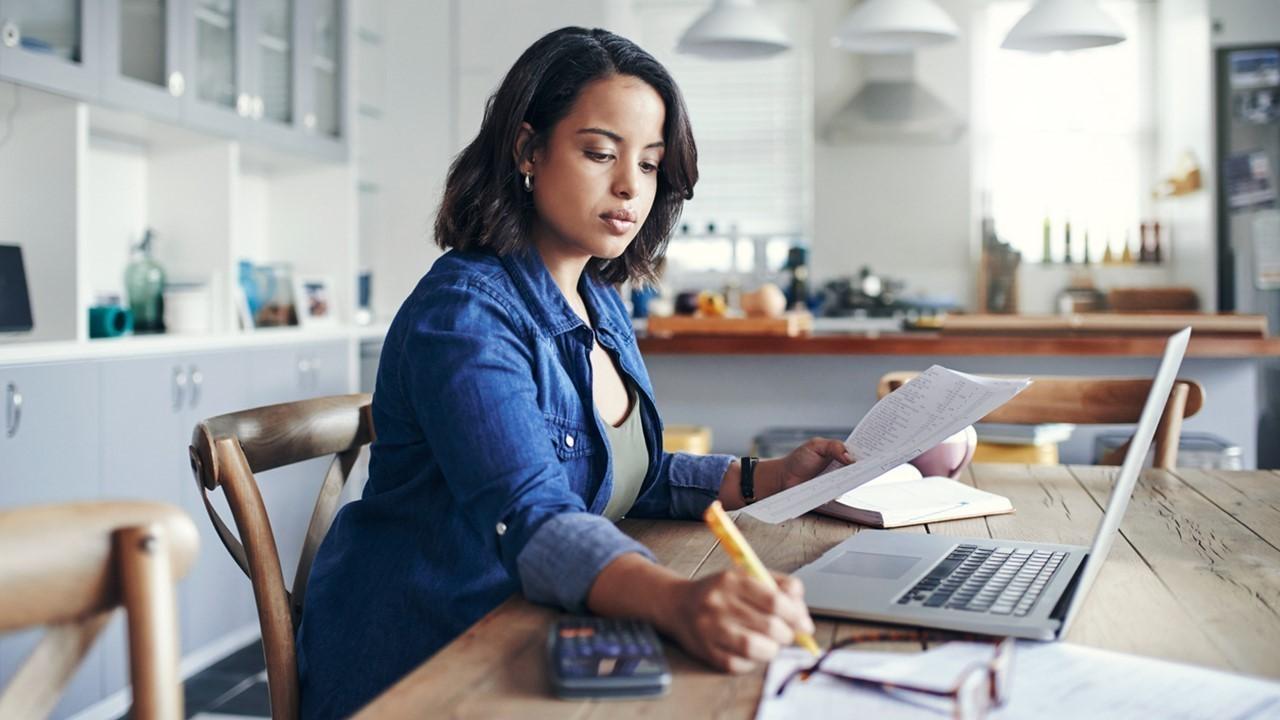 Article continues below advertisement
WallStreetBets on SNDL stock
So far, Reddit group WallStreetBets has sent certain stocks skyrocketing, including AMC Theatres, GameStop, and BlackBerry. Some penny stocks have also caught the group's attention due to their high short interest. Sundial Growers stock is one of the stocks that has seen increased buying activity due to WallStreetBets' pump. The stock was easier to manipulate since it has one of the cheapest stock prices in the marijuana sector.
On Feb. 1, SNDL stock soared by more than 48 percent on this pump. Overall, the stock has almost doubled since it caught WallStreetBets' attention. Sundial Growers has taken the advantage of the boost. The company announced that it raised nearly $100 million through the sale of stock and warrants. Sundial Growers intends to use the net proceeds from the offering for general corporate purposes and possible acquisitions.
Article continues below advertisement
Article continues below advertisement
SNDL stock on Stocktwits
Many users on Stocktwits are basking in WallStreetBets pumping SNDL stock. One user by the name of candlestick007 said that many WallSteetBets users have sold their GameStop and AMC holdings. He said, "We will pump SNDL this week. I will put $3.2 Million on SNDL and pump this to the moon for you guys." Another user named bankingthisdough said, "$SNDL shorts are getting real nervous. And there are a bunch of them here. This will be the most epic squeeze you've been part of."
Many users are positive about SNDL's near-term stock growth due to its high short interest, which they think will cause a short squeeze and another rally in the stock.
Article continues below advertisement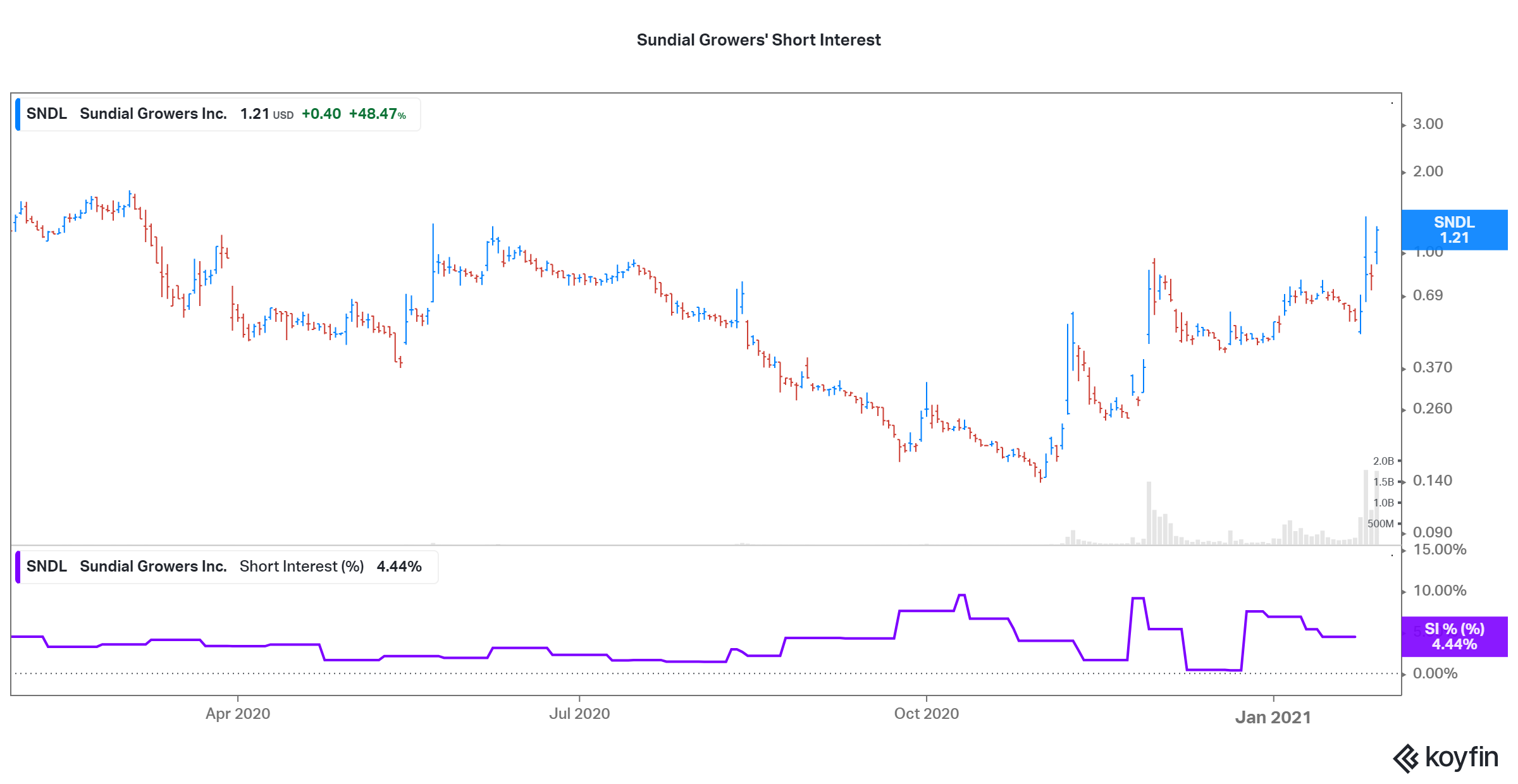 Article continues below advertisement
Sundial Growers' short interest
SNDL stock has rallied since the WallStreetBets community has bought the stock. However, the rally to the magnitude of GameStop or AMC would be difficult for Sundial Growers to replicate. The relative short interest in SNDL is low. According to Yahoo Finance, only 5.95 percent of SNDL shares outstanding are sold short, which equates to 6.1 percent of its float. There might not be a short squeeze in this stock to a large extent.
Article continues below advertisement
Why some investors should avoid SNDL stock
SNDL stock has run up significantly due to the pump from WallStreetBets. However, nothing much has changed for the stock fundamentally. The company is going through heavy dilution. From 100 million shares in late 2019, the company currently has more than 1 billion shares outstanding. Also, it has offered more shares to take advantage of the higher price. One of the other reasons for the stock's rise was a potential deal, which is still uncertain.
WallStreetBets could pump SNDL more, which could make it a good bet for day traders. However, there isn't much for long-term investors here, so it's better for them to stay clear of this stock.