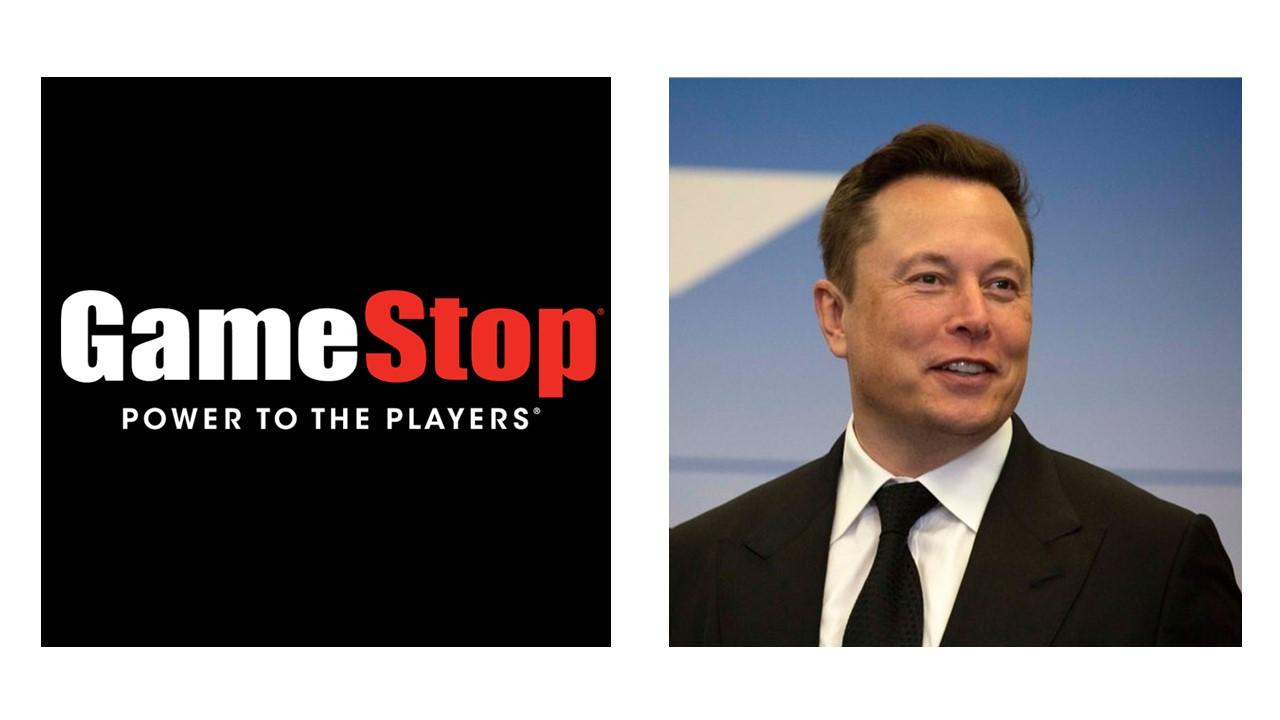 GameStop Stock Got a Boost After Elon Musk's Tweet
Tesla CEO Elon Musk added fuel to GameStop (GME) stock's blistering bull run with a tweet. The world's richest person tweeted "Gamestonk!!" and linked to the Reddit community, which has been running a campaign to drive up GME stock.
Article continues below advertisement
Article continues below advertisement
GameStop is a videogame products and accessories retailer. Its business hasn't been great lately amid the shift to online games. However, the company has been trying to reboot its business by closing physical stores and investing more in growing digital sales.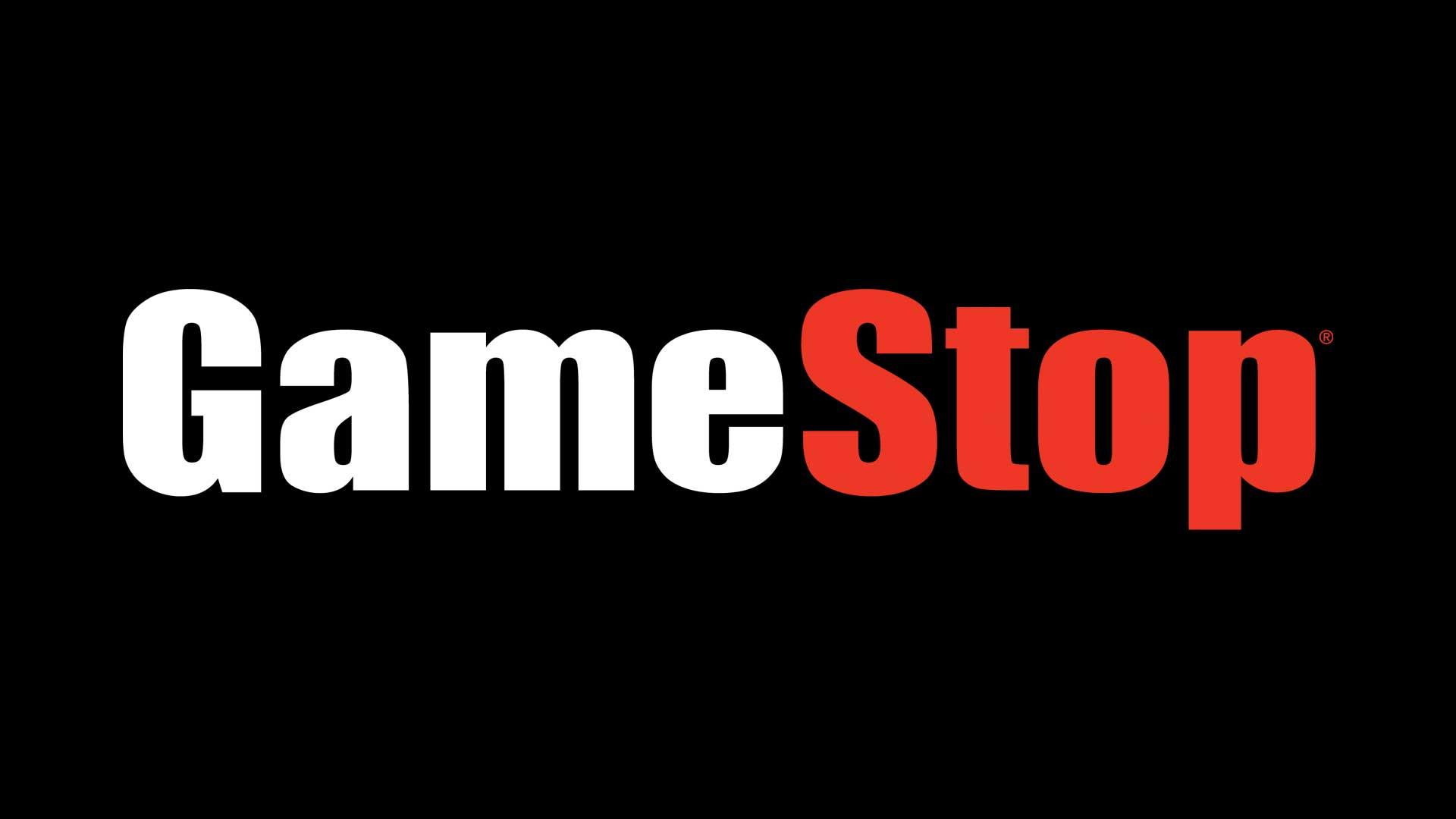 Article continues below advertisement
Many investors think that GameStop's business won't recover, which turns the company into a major target for short-sellers. A whopping 140 percent of GameStop shares have been sold short. However, a Reddit group disagrees.
Reddit group WallStreetBets helps GameStop stock
After seeing the huge bearish bet on GameStop stock, investors in a Reddit chat community called WallStreetBets hatched a plan to fight back. The community has more than 2 million members. They decided to use their own money to buy a lot of GameStop shares to increase demand and drive up the stock price. The group's plan worked.
Article continues below advertisement
Article continues below advertisement
As GameStop stock started to rise, short-sellers started to panic. They rushed to the market to buy the stock to cover their short positions before their losses could grow too big. In doing so, they created even more demand for GameStop stock, which drove the price higher.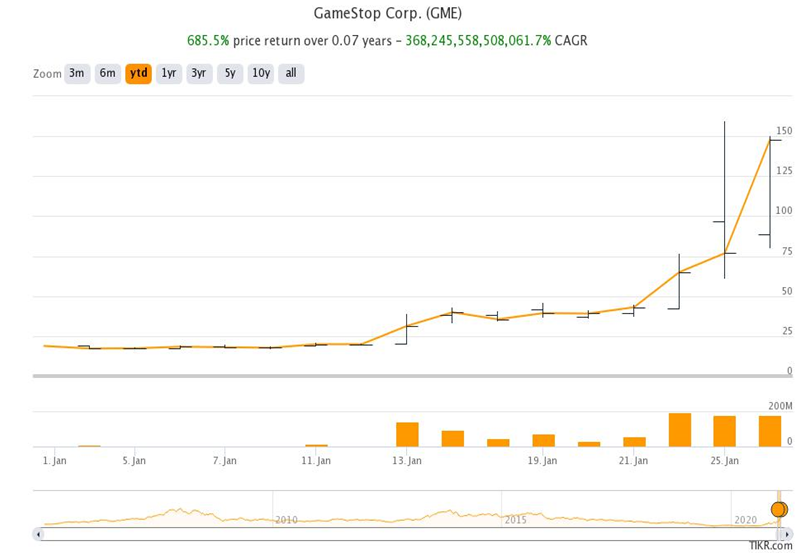 Article continues below advertisement
The campaign gained momentum on Jan. 25 and GameStop shares soared more than 820 percent. The shares spiked another 93 percent on Jan. 26 and closed the regular session at about $148. The stock has risen by nearly 700 percent in 2021.
Article continues below advertisement
Elon Musk's tweet drove GameStop stock higher
After the closing bell on Jan. 26, Musk tweeted in support of the WallStreetBets community hyping the stock. The tweet sent GameStop stock soaring more than 60 percent in extended trading. Investors who missed the after-hours action woke up early to drive up GME stock more than 145 percent to $364 in the pre-market session on Jan. 27.
Article continues below advertisement
In addition to Musk, venture capitalist and serial SPAC sponsor Chamath Palihapitiya also rallied behind the WallStreetBets community's campaign for GameStop. The billionaire investor purchased GME stock calls, which means that he's bullish on the stock.
Article continues below advertisement
Article continues below advertisement
Elon Musk tweet boosts Etsy stock
Before GameStop, Musk sent out another tweet that lifted shares of Etsy, which is an online marketplace for handmade goods. On Jan. 26, the Tesla boss tweeted that he likes using Etsy's marketplace to purchase stuff for his dog.
Investors saw Musk's early morning tweet touting Etsy's marketplace and Etsy stock shot up as much as 8 percent in the pre-market session. However, the rally was short-lived. Etsy finished more than 2 percent lower than its previous close. Etsy stock has gained 315 percent in the past year and 15 percent so far in 2021.
Article continues below advertisement
One Elon Musk tweet sent the wrong signal
Signal Advance stock surged for days in early January after Musk tweeted "Use Signal." Although Musk meant a Facebook rival called Signal, investors thought it was a shout-out for the little-known components maker with a similar name. Signal Advance stock rocketed from $0.60 to more than $70 within hours of Musk's tweet.
Article continues below advertisement
Elon Musk's Twitter controversy
Musk has a huge online influence. He boasts more than 43 million followers on Twitter alone. His tweets usually move the assets he mentions. Before touting GameStop stock and mistakenly lifting Signal stock, Musk's tweets drove up the price of a little-known cryptocurrency called dogecoin.
However, Musk's tweets have sometimes got him in trouble. In 2018, the SEC sued Musk for misleading investors after he tweeted about taking Tesla private. Musk had to pay $20 million to settle with the SEC. Also, the regulator required that Musk's future tweets about Tesla stock and finances go through a legal review before posting. The issue also resulted in Musk being stripped of his role as the chairman of Tesla's board.