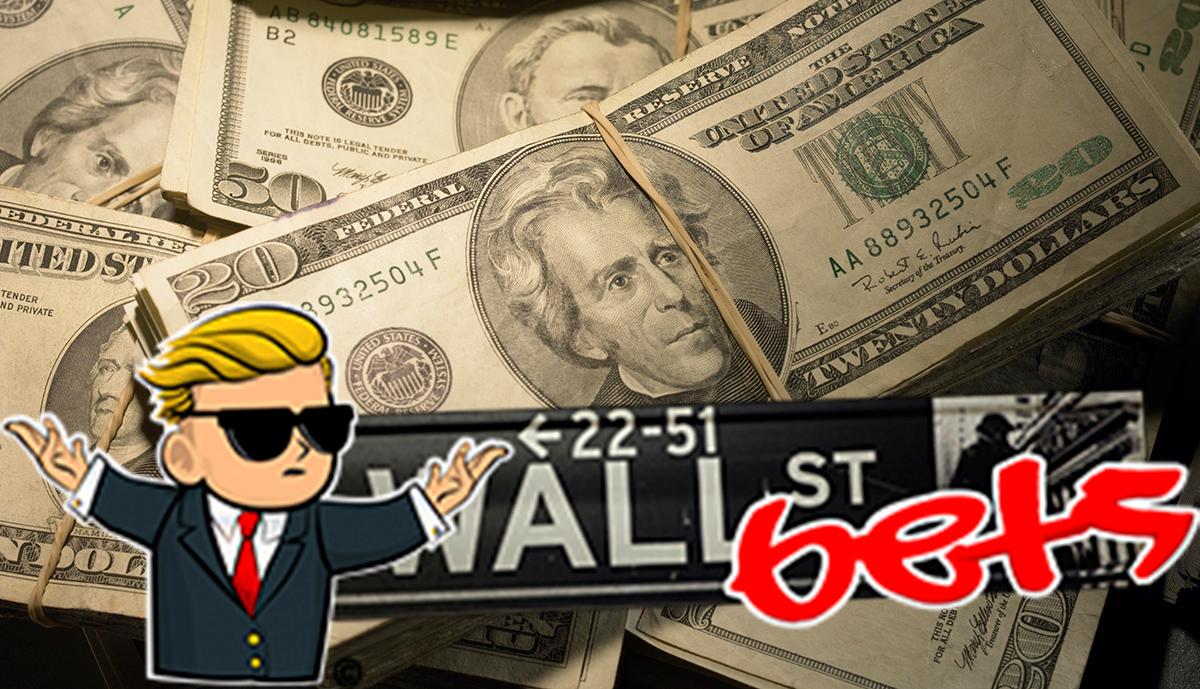 What Is WallStreetBets' Next Target and Should You Really Care?
Reddit group WallStreetBets, which was founded in 2012, came into the limelight in 2021 for the epic short squeeze rallies. What are the stocks that WallStreetBets might target next amid the steep fall in growth names?
Article continues below advertisement
WallStreetBets remains a pale shadow of its past and its ability to trigger short squeezes has diminished. Many people have even written obituaries for the group, which has over 11.6 million members. With the group losing popularity as well as lethality, should you really care about its next move?
What's the WallStreetBets rulebook?
The subreddit WallStreetBets is well known for making some crazy market moves and making equally crazy profits and losses in the process. However, there's a rulebook behind all the craziness. First, the group targeted stocks that have a high short interest. Acting as a cohort, WallStreetBets members triggered a short squeeze in many stocks.
Article continues below advertisement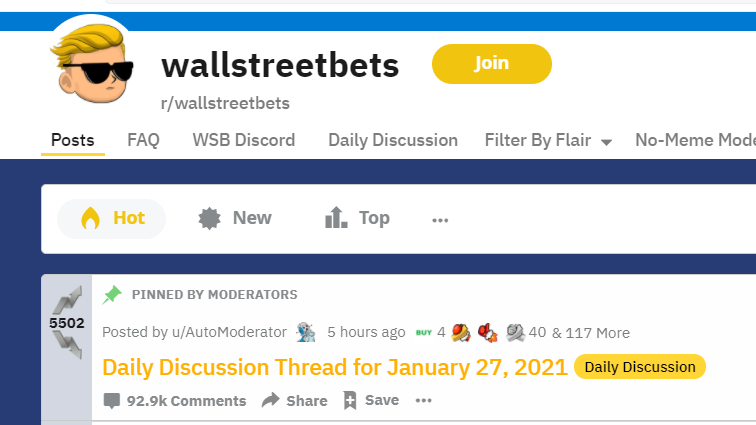 Shorting is a process where traders bet that the price of a stock will go down in the future. These traders pay a fee to borrow shares in a company from other traders and then sell them at the current market price.
Article continues below advertisement
Later, the traders buy back the same number of shares and return them to the lender. If the stock price has gone down, the trader makes a profit on the difference between the sale and purchase price.
Article continues below advertisement
Melvin Capital and other hedge funds were doing all of this on a massive scale with GameStop. They were essentially shorting more shares in the company than were actually available. If GameStop's share price continued to decline, then the funds would be in for massive profits.
So, what's the problem? All of these trades are publicly available information. WallStreetBets' users decided to boost the company's stock price so that the hedge funds would be forced to buy the shares they had borrowed back at a far higher price than they had sold them at and incur a big loss.
Article continues below advertisement
There's more to WallStreetBets than stocks with short interest.
There was more to the WallStreetBets frenzy than picking stocks with high short interest. The group picked stocks that had a fundamental turnaround story. It was the pivot towards e-commerce and the active involvement of Ryan Cohen in GameStop, while it was the reopening story for AMC. Similarly, stories around emerging technologies like 5G, cybersecurity, fintech, and AI were woven around beaten-down stocks.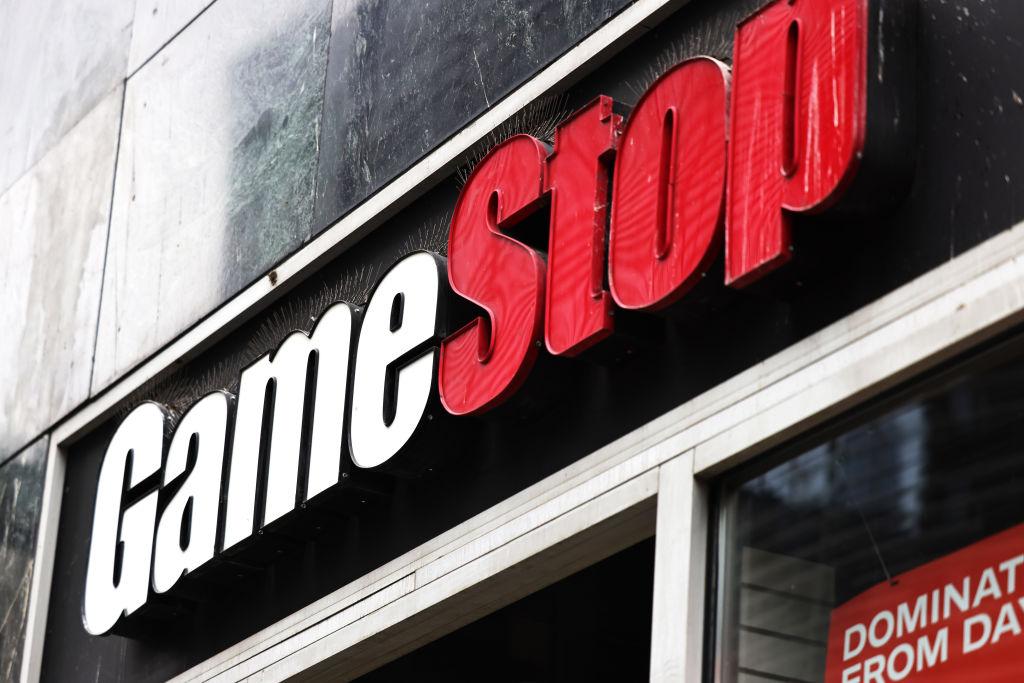 Article continues below advertisement
Group members posted their analysis, called "dd" in WallStreetBets lingo on the target stocks, which usually presented a much rosier outlook for the company than its actual fundamentals. What followed was a collective buying, which led to short squeezes.
What stocks are popular on WallStreetBets?
At any point, several stocks are popular on WallStreetBets. Apart from GameStop and long-time favorite Tesla, Meta Platforms, Peloton, and Disney are currently among the top trending names in the group.
Article continues below advertisement
What stocks could WallStreetBets target next?
There has been a massive sell-off in growth stocks, including those that were once quite popular on WallStreetBets. While the broader markets have recouped some of their losses, growth names continue to sag near 52-week lows.
Article continues below advertisement
Here/s the list of stocks that WallStreetBets members might target next.
Allbirds
Blink Charging
Alcoa
All of these stocks have fallen sharply from their highs. There's also a fundamental story around these companies.
Article continues below advertisement
Sustainable cloth and footwear company Allbirds went public in November 2021, priced the IPO at $15, and eventually hit a high of $32.44. Now, the stock trades below the IPO price. Its short interest was almost 65 percent on Jan. 15, which is the most recent publicly available data point.
Sustainable clothing is an exciting investing theme and Wall Street analysts are also bullish on Allbirds stock. It wouldn't be surprising if the company becomes popular among WallStreetBets members.
Article continues below advertisement
WallStreetBets might target electric vehicle plays.
EV plays have always been popular among WallStreetBets members. EV charging company Blink Charging has lost a fifth of its market cap in 2022 and now trades at a third of its 52-week highs.
Article continues below advertisement
The stock has a high short interest ratio as well. The EV charging industry has positive long-term fundamentals but has been out of favor amid the crash in growth stocks. However, at these prices, Blink Charging has most of the traits that WallStreetBets looks for in its targets.
Could WallStreetBets target Alcoa?
Generally, metal and mining names aren't popular on WallStreetBets even though some like Cleveland-Cliffs have made it to the top trending names on the group in the past.
Article continues below advertisement
Currently, Alcoa looks like one company that could get on WallStreetBets' radar. It's the largest aluminum producer in the U.S. The metal has risen to the highest level since 2008 driven by the Ukraine-Russia crisis and capacity cuts in China.
While Alcoa doesn't have high short interest, it looks like a good story since aluminum is expected to rise more from these levels. Aluminum's positive outlook and Alcoa's strong financial position could draw interest from WallStreetBets members.
Article continues below advertisement
Should we really care about WallStreetBets' moves?
So, should we care about the next WallStreetBets move? After all, it has been months since WallStreetBets triggered a major short squeeze.
The answer is complicated. Several WallStreetBets members and other retail traders have made massive losses buying stocks like ContextLogic and Clover Health, which were pumped by WallStreetBets members. There's a sense of disenchantment among several investors towards the group.
However, with almost 12 million members, WallStreetBets is still influential. With the right stocks and supportive environment, anything is possible.