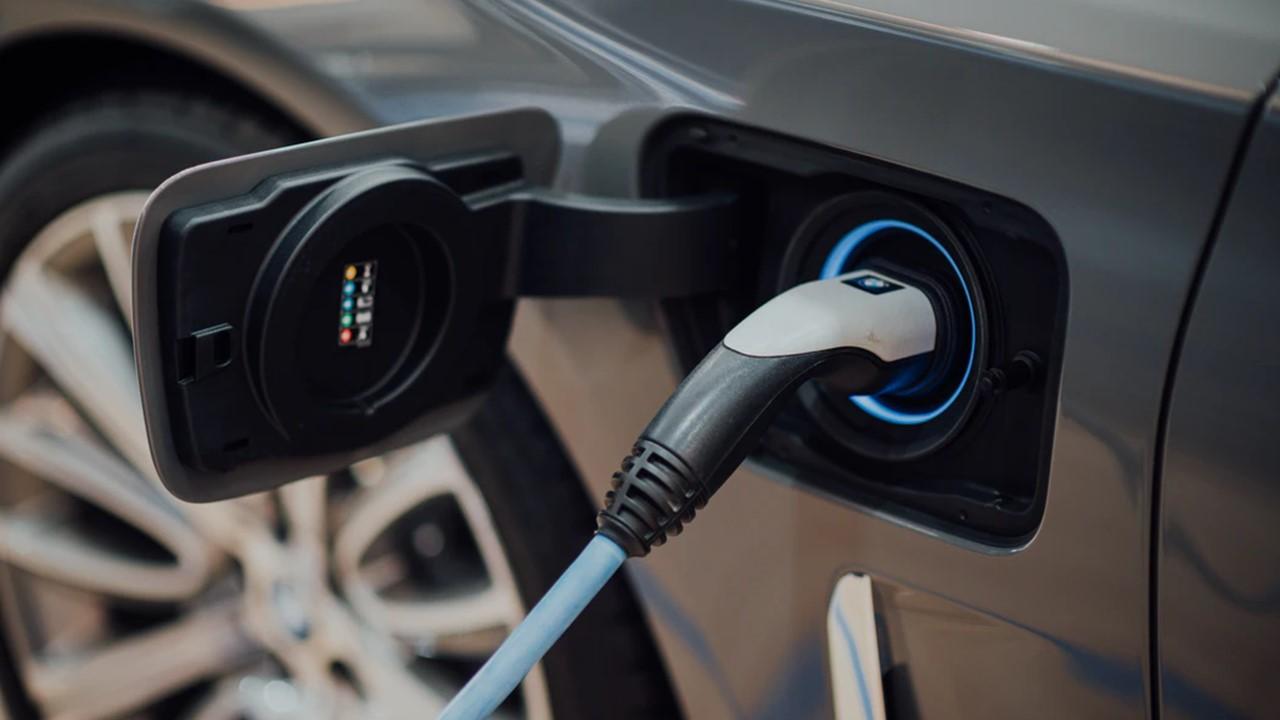 Best EV Charging Stocks to Boost Your Portfolio in 2021
By Mohit Oberoi, CFA

Jan. 12 2021, Updated 2:16 p.m. ET
Overall, 2020 was exciting for green energy and EV (electric vehicle) stocks. When thinking of electric vehicles, we usually think of electric car companies like Tesla and NIO. However, there are ancillary industries to the EV industry including lidar companies and companies that provide charging solutions for electric cars. What are the best EV charging stocks that you can buy in 2021?
Article continues below advertisement
When it comes to a charging network, Tesla has taken a lead over its peers. The company has over 2,000 Supercharger Stations that have over 20,000 Superchargers. The Superchargers are placed at convenient locations where Tesla car owners can recharge their cars. Many times, the company has used free Supercharging as bait to push through vehicle sales especially towards the end of the quarter.
Article continues below advertisement
What EV charging stocks provide
EV charging stocks provide charging infrastructure for electric cars. In 2019, Ford unveiled its charging network called the FordPass™ Charging Network, which is the biggest charging network in North America. As EV sales grow, the demand for charging services will also rise. Charging points would be available for electric cars like gasoline stations are available for traditional ICE (internal combustion engine) cars.
Top EV charging stocks
The following companies either provide EV charging solutions or are in the process of entering the space.
Blink Charging
ChargePoint, which will merge with SPAC Switchback Energy
Newborn acquisition SPAC
DPW Holdings
Article continues below advertisement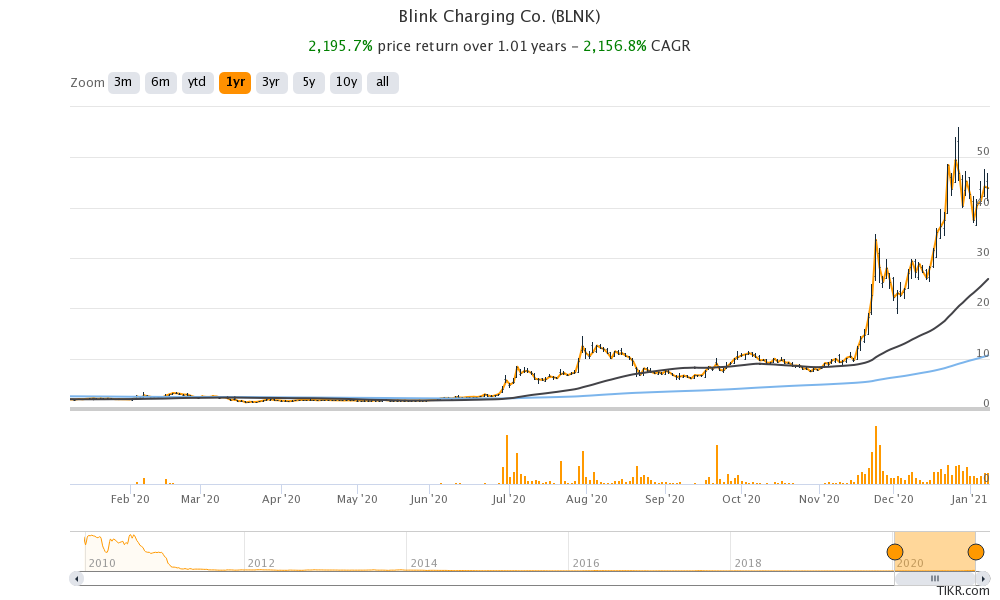 How EV charging stocks performed in 2020
EV charging stocks performed well in 2020. Blink Charging stock rose by an eye-popping 2,200 percent in 2020. Now, the company has a market capitalization of $1.8 billion. The company looks like the best EV charging stock to buy based on its mature yet growing business. The company has been around for over two decades. Blink Charging came into the limelight in 2020 amid the surge in green energy stocks.
Article continues below advertisement
Blink Charging stock
Blink Charging designs, manufactures, and owns EV charging stations. The company's sales are growing at a fast pace. In the third quarter of 2020, Blink Charging's product sales rose 74 percent YoY. To support its growth, Blink Charging raised more money by issuing shares earlier in January. The stock trades at an NTM EV-to-revenue multiple of 146x, which reflects the valuation premium in the green energy space.
SPAC that would merge with EV charging stocks
In 2020, the Switchback Energy SPAC announced a reverse merger with ChargePoint. The stock has gained sharply since then. However, the merger isn't complete yet. ChargePoint has the largest network of EV charging stations in the U.S. and Europe, which makes it a strong company in the EV charging space.
Article continues below advertisement
Newborn Acquisition is another SPAC play on the EV charging theme. It intends to acquire Nuvee, which is a differentiated play on the EV charging industry. Nuvee focuses on vehicle-to-grid technology. The company takes excess energy from an electric car and feeds it into the grid.
Article continues below advertisement
What to expect from EV charging stocks in 2021
In 2020, DPW stock rallied after one of its subsidiaries, Coolisys Technologies, said that it would install EV charging stations at national fast-food restaurants. The rally just on the announcement of entering the EV charging space raised fears of a bubble. Something similar happened to a little-known renewable energy company SPI Energy in 2020. SPI Energy spiked just on the announcement of forming a subsidiary to produce electric cars.
Looking at the momentum in EV stocks, EV charging stocks might also join the party. The upwards momentum in EV stocks would also lift ancillary plays like charging stocks.
Green energy and alternate energy ETFs
Since there aren't a lot of pure-play EV charging stocks, there isn't an ETF that invests solely in EV charging stocks. However, many green energy and alternate energy ETFs invest in EV charging stocks. For example, the SPDR S&P Kensho Intelligent Structures ETF has almost 4 percent exposure to Blink Charging and holds over 670,000 shares in the company. The Invesco WilderHill Clean Energy ETF holds over 835,000 Blink Charging shares.