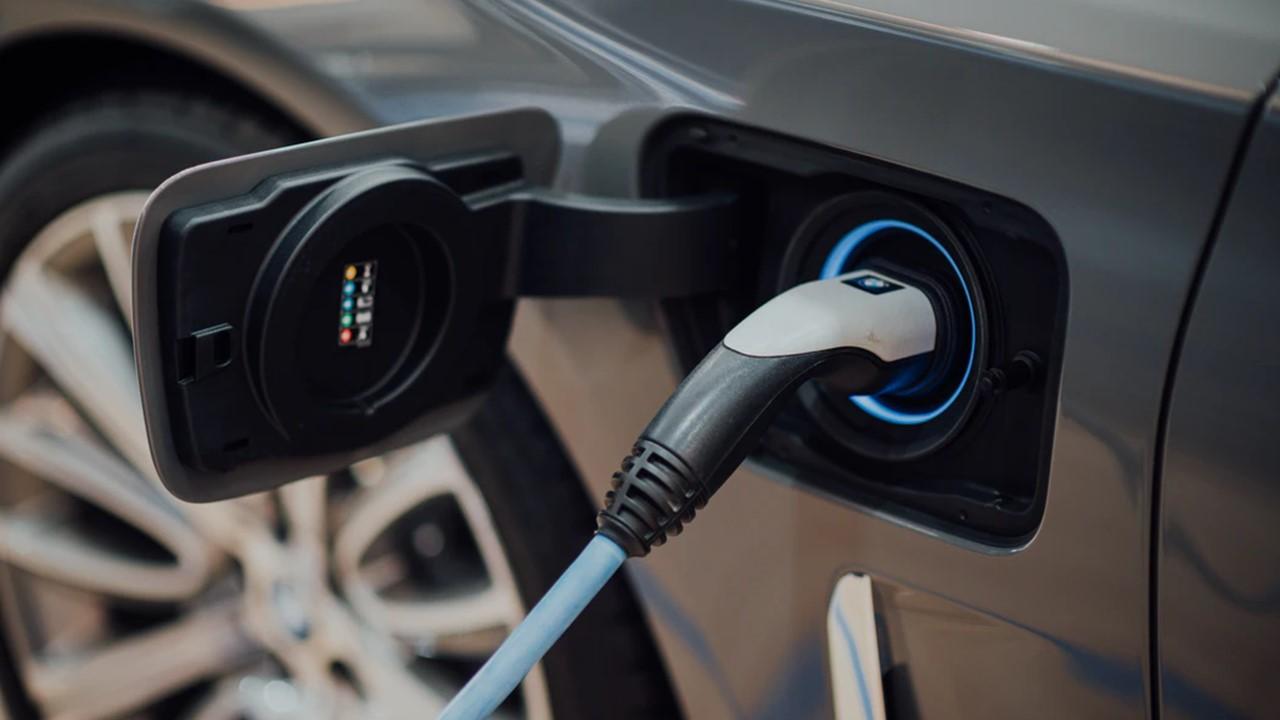 Best EV Charging Stocks Now as Biden Signs the Infrastructure Bill
When thinking of EVs, we usually think of electric car companies like Tesla and NIO. However, there are ancillary industries to the EV industry including lidar companies and companies that provide charging solutions for electric cars. What are the best EV charging stocks that you can buy in 2021?
Article continues below advertisement
EV charging stocks bounced after the bipartisan infrastructure bill passed. President Biden signed the bill into law and $7.5 billion has been proposed for EV charging infrastructure.
When it comes to charging infrastructure, Tesla has taken a lead over its peers. The company has over 30,000 Superchargers across the world. The Superchargers are placed at convenient locations where Tesla car owners can recharge their cars. Many times, the company has used free Supercharging as bait to push vehicle sales especially towards the end of the quarter.
Article continues below advertisement
What do EV charging stocks provide?
EV charging stocks provide charging infrastructure for electric cars. In 2019, Ford unveiled its charging network called the FordPass™ Charging Network, which is the biggest charging network in North America. As EV sales grow, the demand for charging services will also rise. Charging points will be available for electric cars like gasoline stations are available for traditional ICE (internal combustion engine) cars.
Article continues below advertisement
While some companies like Tesla are investing in their own charging infrastructure, others are partnering with third parties. For example, while Lucid Motors has partnered with Electrify America, General Motors has partnered with EVgo.
Article continues below advertisement
Top EV charging stocks
The following companies look like good EV stocks for the long term:
Blink Charging
ChargePoint
Volta
EVgo
How EV charging stocks performed in 2020
EV charging stocks performed well in 2020. Blink Charging stock rose by an eye-popping 2,200 percent in 2020. The company looks like the best EV charging stock to buy based on its mature yet growing business. Blink Charging has been around for over two decades. The other EV charging companies that we're looking at only listed in 2021.
Article continues below advertisement
Blink Charging stock
Blink Charging designs, manufactures, and owns EV charging stations. The company's sales are growing at a fast pace. In the first nine months of 2021, Blink Charging's product sales more than tripled compared to the same period in 2020. In the third quarter of 2021, it contracted or sold 3,016 charging stations, which was 351 percent higher than the third quarter of 2020. The company had over 30,000 charging ports across 13 countries at the end of the third quarter of 2021.
Article continues below advertisement
EV charging stocks that listed in 2021
In 2020, the Switchback Energy SPAC announced a reverse merger with ChargePoint. The merger has been completed and the stock trades at a premium of over 150 percent from the SPAC IPO price. ChargePoint has the largest network of EV charging stations in the U.S. and Europe, which makes it a strong company in the EV charging space.
ChargePoint also offers DCFC (direct current fast charging). It has over 5,000 customers in the commercial and fleet market, which includes almost two-thirds of Fortune 50 customers. The company has been making several partnerships to increase its charging footprint.
Article continues below advertisement
While CHPT stock has rallied handsomely, Evercore ISI sees more returns ahead from the stock. The brokerage has initiated coverage on CHPT with an "outperform" rating and a $34 target price.
Article continues below advertisement
Volta looks like another good EV stock to buy. The company also went public through a SPAC reverse merger. The merger wasn't smooth and over 70 percent of SPAC stockholders opted for redemption, which left Volta $242 million short of the cash that it would have otherwise got from the business combination.
However, Volta has the most utilized charging stations since it places them at points where drivers need charging the most. Its charging stations also provide advertising opportunities which would add to the bottom line. In October 2021, the company announced that it has delivered 100 million driving miles, which is a remarkable achievement.
Article continues below advertisement
EVgo looks like a good charging stock.
EVgo, which also listed in 2021, looks like another good EV charging stock to buy. The company has the largest DCFC network in the U.S. and operates 800 sites spread across 35 states. Its partnership with companies like General Motors and Uber would also add long-term value.
Article continues below advertisement
Meanwhile, after the splendid rally in November, analysts are getting apprehensive of EVgo. Credit Suisse downgraded the stock to neutral and said that the positives from the infrastructure bill already seem priced in the stock. While EVgo stock might trade on a weak note in the short term, it's a good long-term play on the EV charging industry.
What to expect from EV charging stocks in 2022
EV charging stocks soared in 2020. However, they have whipsawed in 2021 amid concerns about their valuations. We've seen some momentum building in these names since the infrastructure bill finally went through. EV product stocks have also risen amid renewed optimism about the pivot towards zero-emission vehicles.
Article continues below advertisement
The rally in EV charging stocks might continue into 2022 as well. As an ancillary play on the EV industry, charging stocks would benefit from the growing adoption of electric cars.
Green energy and alternate energy ETFs
Since there aren't a lot of pure-play EV charging stocks, there isn't an ETF that invests solely in EV charging stocks. However, many green energy and alternate energy ETFs invest in EV charging stocks. For example, the SPDR S&P Kensho Intelligent Structures ETF has almost 2.4 percent exposure to Blink Charging. The Invesco WilderHill Clean Energy ETF holds several EV charging stocks including ChargePoint, Blink Charging, Volta, and EVgo in its portfolio.