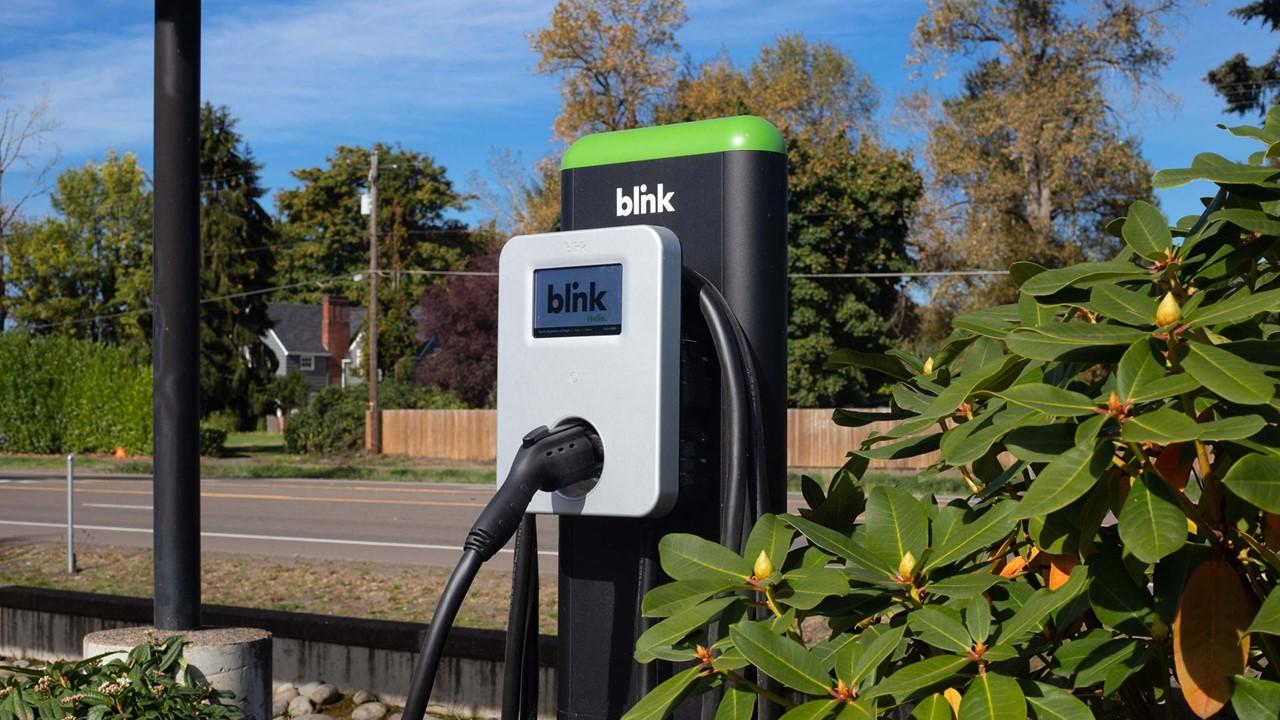 Despite Biden's EV Push, Blink Charging Stock Isn't Worth Your Money
The competition in the EV-charging space is already heating up. Many EV charging stocks have either gone public or are in the process of doing so through blank-check companies. However, Blink Charging is one of the oldest EV-charging companies in North America. It had a traditional IPO in February 2018 before the current SPAC mania took off. What is Blink Charging's (BLNK) stock forecast for 2021?
Article continues below advertisement
Article continues below advertisement
After surging by nearly 2,200 percent in 2020, BLNK stock has been losing momentum in 2021. Is the struggle related to the overall rotation in the market?
Why BLNK stock has dropped
Blink Charging stock has dropped by 38 percent from the 52-week high it reached in January 2021 and 12 percent since the beginning of the year. However, the decline isn't specific to Blink alone. Most of the clean energy stocks that zoomed over last year have seen declines this year.
Article continues below advertisement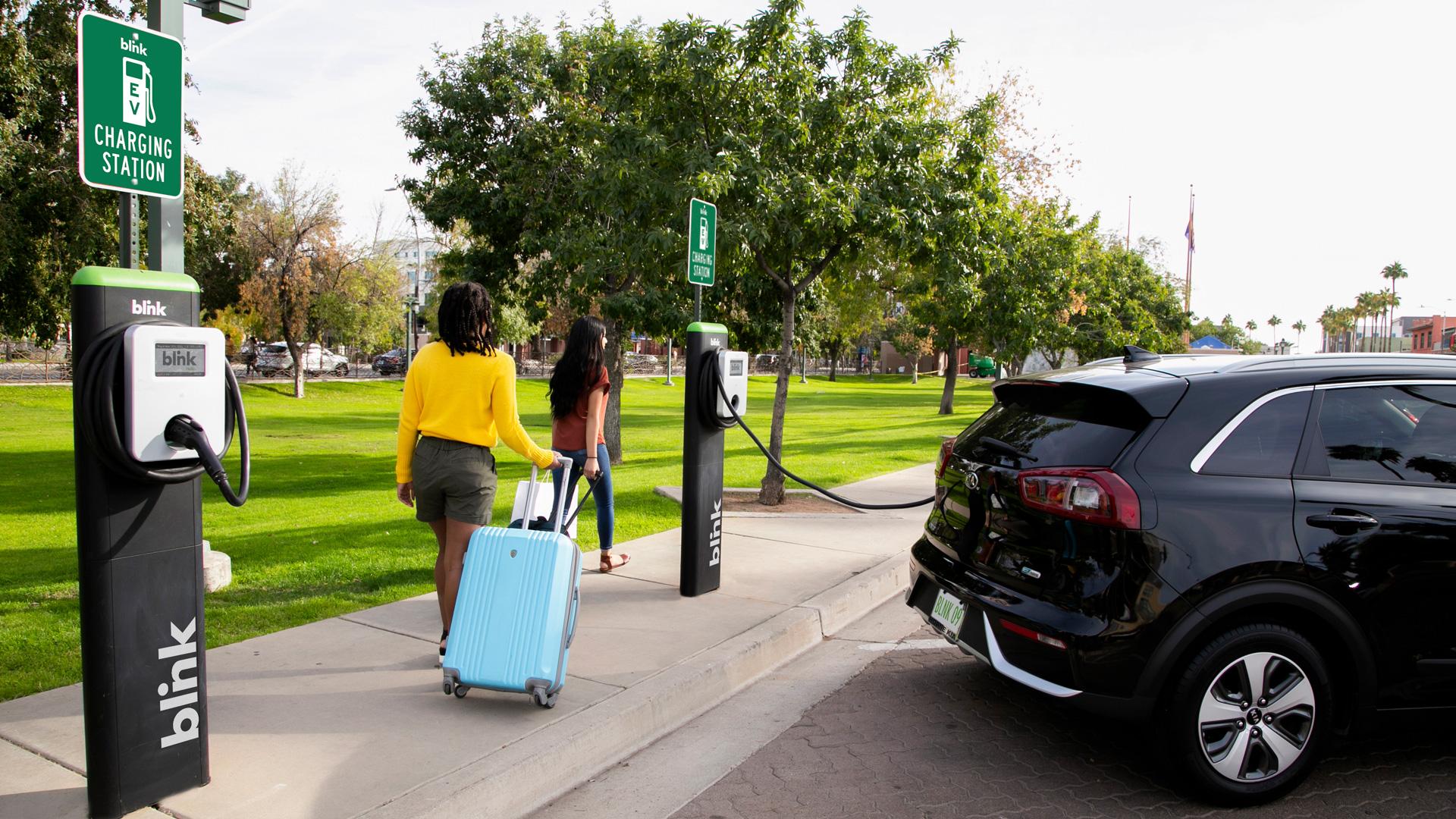 So far in 2021, investors are wary of growth stocks amid rising inflation and interest rate concerns. Due to investors' over enthusiasm, clean-energy stocks' valuations soared over the last year. This year, investors are being more discerning, which has led to a sell-off in these names, including BLNK.
Article continues below advertisement
Article continues below advertisement
BLNK stock forecast in 2021
According to Market Beat, three Wall Street analysts cover BLNK. There are two buy ratings and one hold rating for the stock. Analysts' average 12-month target price is $33.67, which implies a possible downside of 10.5 percent.
On April 1, Roth Capital reduced its target price for the company's stock from $67 to $58 and maintained a buy rating. On March 8, Cowen initiated coverage on BLNK with an outperform rating and a target price of $38. Cowen analyst Gabe Daoud thinks that the company has "plenty of dry powder to pursue organic growth and/or M&A."
Article continues below advertisement
Article continues below advertisement
BLNK stock valuation
We can gauge undervaluation or overvaluation based on the company's own valuation historically or by comparison with its close peers. For Blink, let's see how it compares to ChargePoint. Blink has a market capitalization of $1.5 billion, while ChargePoint has a market cap of $6.3 billion. As far as valuation multiples are concerned, Blink is trading at an eye-popping 118x EV-to-2021 revenue multiple and 60x 2022 multiple. ChargePoint, on the other hand, is trading at 31x 2021 multiple and 18.4x 2022 multiple.
Article continues below advertisement
Just looking at the multiples, BLNK doesn't seem undervalued. While both of the companies have strong growth prospects based on the expanding total addressable EV charging market, Blink hasn't been able to significantly scale up its charging stations despite the increasing EV population. It has a market share of just 8 percent in North America, which is significantly lower than 73 percent for ChargePoint.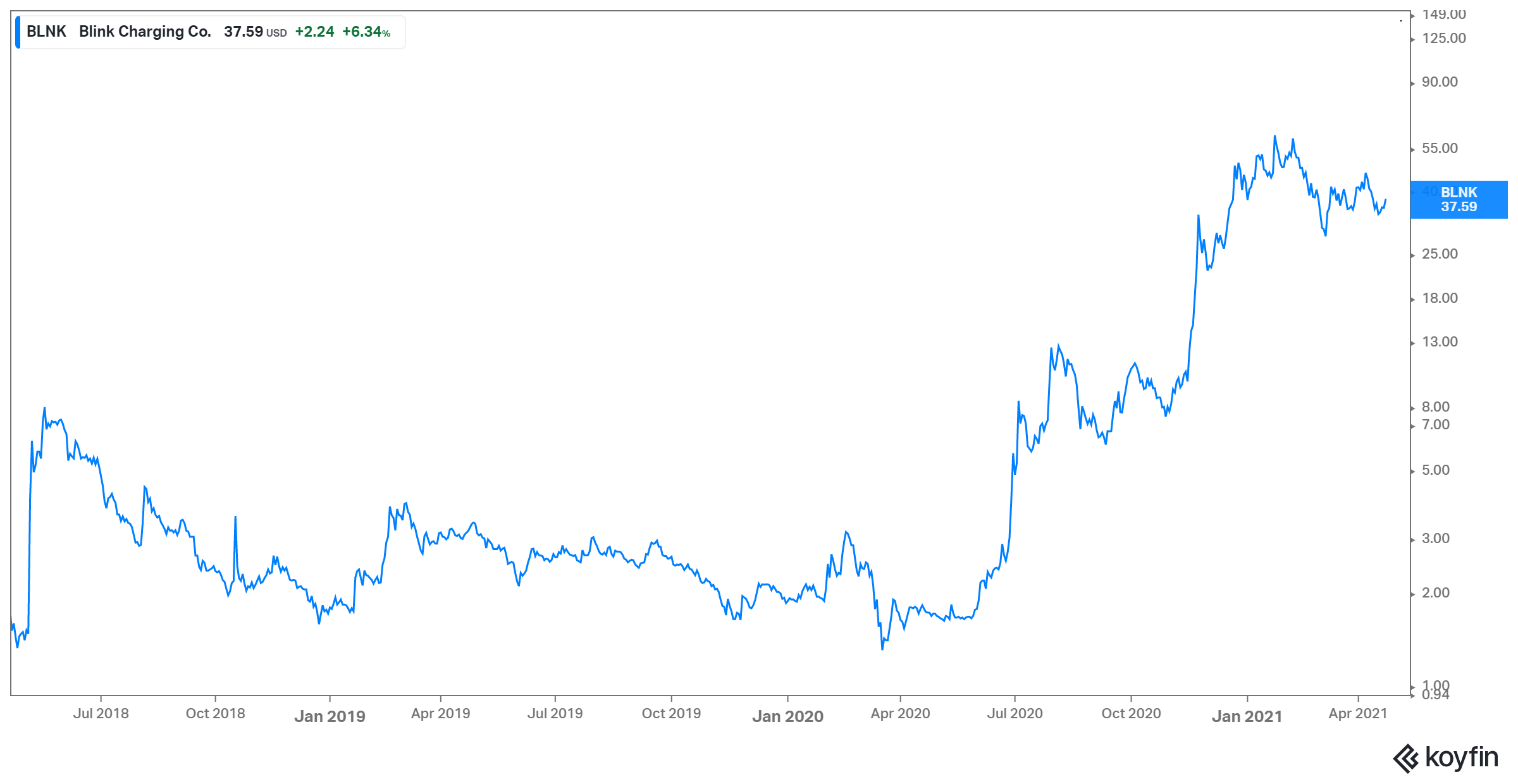 Article continues below advertisement
Article continues below advertisement
BLNK stock as a long-term investment
On March 31, President Biden unveiled a $2 trillion infrastructure plan, which aims to tackle climate change. Among the $2 trillion, he intends to spend $174 billion to spur the development and adoption of EVs. As a part of this push, Biden also aims to build half a million chargers by 2030, which is a nearly 12 fold increase compared to the current chargers. Charging infrastructure companies, including Blink and ChargePoint will benefit massively as the EV adoption rate accelerates. Biden's direct incentives could also help EV infrastructure plays. Therefore, the potential for these companies is huge.
Blink Charging stock isn't a buy.
While there's a large potential for charging infrastructure companies as EV penetration and the population rises, Blink's current price could be a deterrent. Blink is trading at a premium valuation without much to show for it. There are better EV charging plays available in the market at more reasonable prices. EVBox, for example, is the market leader in the EV charging space in Europe. Its valuation is attractive compared to its growth prospects, which makes it a good bet on the growing EV market.
Newborn Acquisition intends to acquire Nuvee, which is a differentiated play on the EV charging industry. Nuvee focuses on vehicle-to-grid technology.