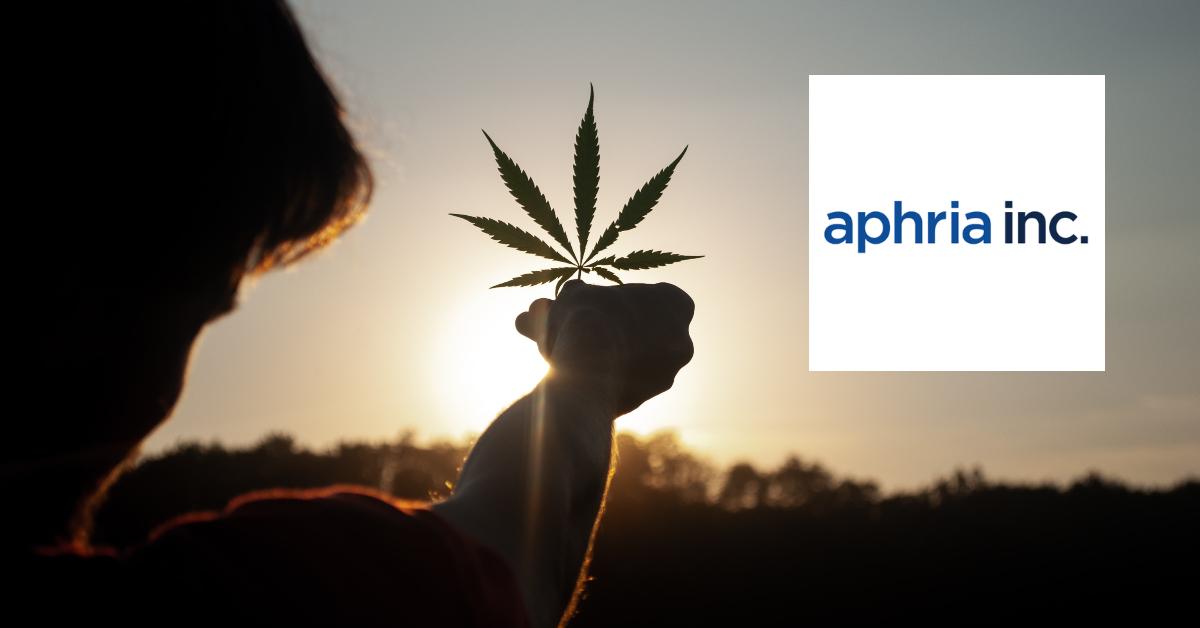 The Aphria-Tilray Merger: Don't Ignore the Juicy Stock Price Arbitrage
By Mohit Oberoi, CFA

Feb. 11 2021, Updated 7:31 a.m. ET
On Dec. 16, 2020, Aphria (APHA) and Tilray (TLRY) announced a merger that's set to create the world's largest cannabis company. Both stocks jumped after the announcement as markets welcomed consolidation in an industry marred by perennial losses. Many investors are now wondering what could happen to Aphria and Tilray stocks after the merger.
Article continues below advertisement
The merger between Aphria and Tilray is expected to be completed in 2021's second quarter, subject to regulatory approval. The transaction is structured as a reverse acquisition, where Aphria is acquiring Tilray. After the merger is completed, the new entity will trade under Tilray's ticker symbol, "TLRY"
In a press release, Tilray said that the combined entity had proforma revenue of $685 million in the last year. This includes gross revenue of $232 million from the sales of adult-use marijuana. Recreational marijuana sales are expected to soar if marijuana is legalized at the federal level in the U.S., a real possibility now that Democrats control the Senate.
Article continues below advertisement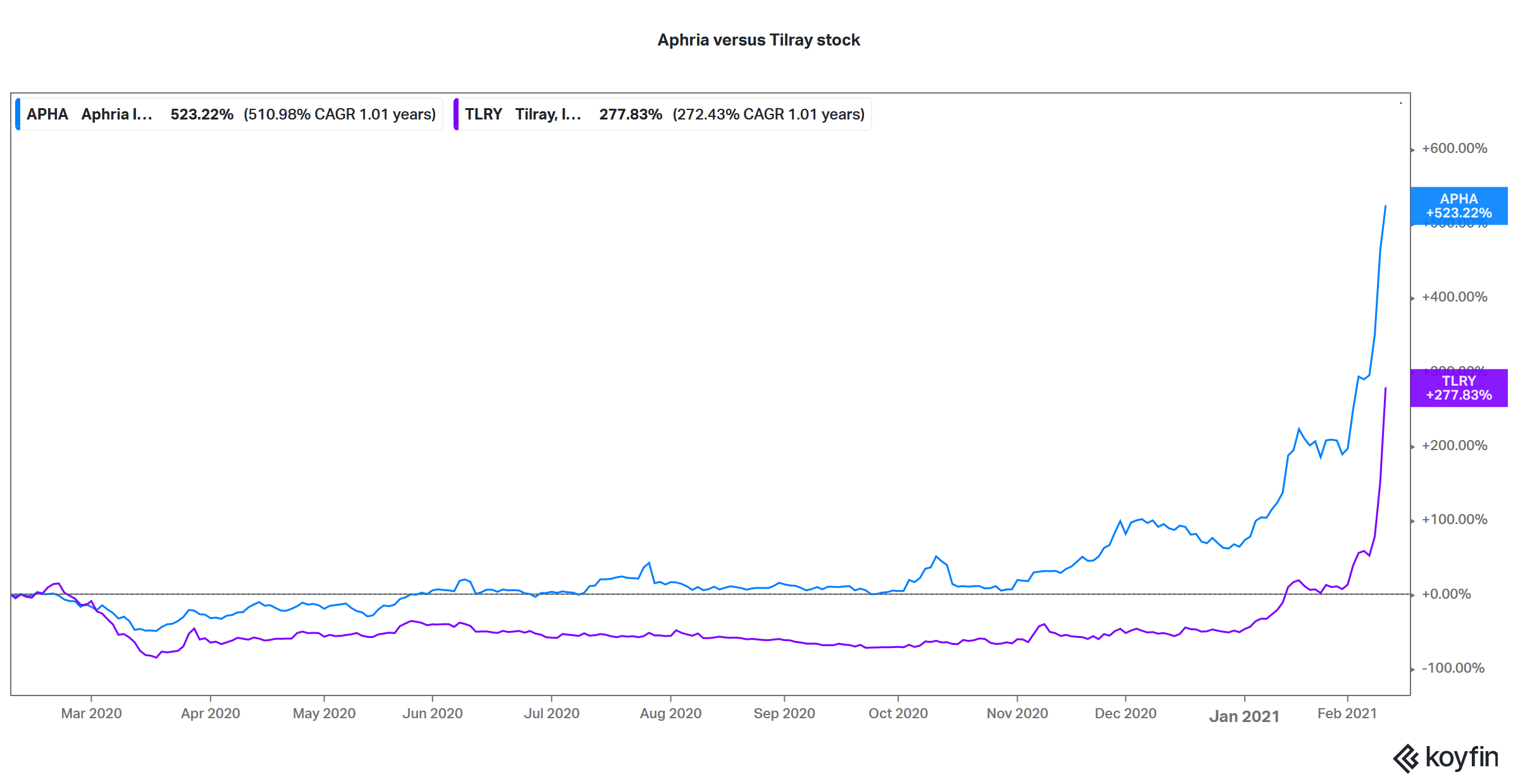 Will the merger with Tilray affect Aphria's stock price?
As part of the deal, Aphria paid a premium of 23 percent over Tilray's Dec. 15 closing price. Generally, when a company decides to buy another at a premium, the acquiring company's stock price falls. This was the case when Salesforce acquired Slack. However, in the case of Aphria and Tilray, both stocks have risen after the merger news.
Article continues below advertisement
What happens to Aphria stock after the Tilray merger?
While Tilray investors will keep their shares after the merger, Aphria stockholders will get 0.8381 Tilray shares for each Aphria share. However, it's worth noting that Aphria stockholders will also be majority owners, with a 62 percent stake in the combined entity.
Article continues below advertisement
Merger arbitrage in the Aphria-Tilray merger
Theoretically, Aphria stock should trade at 0.8381 times what Tilray trades at. However, there seems to be some merger arbitrage here, as Aphria stock was trading around 0.4115 times Tilray on Feb. 10—less than half of what it should be trading at based on the merger terms.
Article continues below advertisement
Aphria stock on Stocktwits
On Stocktwits, a user named tyler3535 has argued that Tilray would have to lose half of its value based on the merger ratio. Meanwhile, oldmaninvestor has pointed out that Aphria stock should be trading at $56.82 based on that ratio, more than twice what the stock is currently trading at.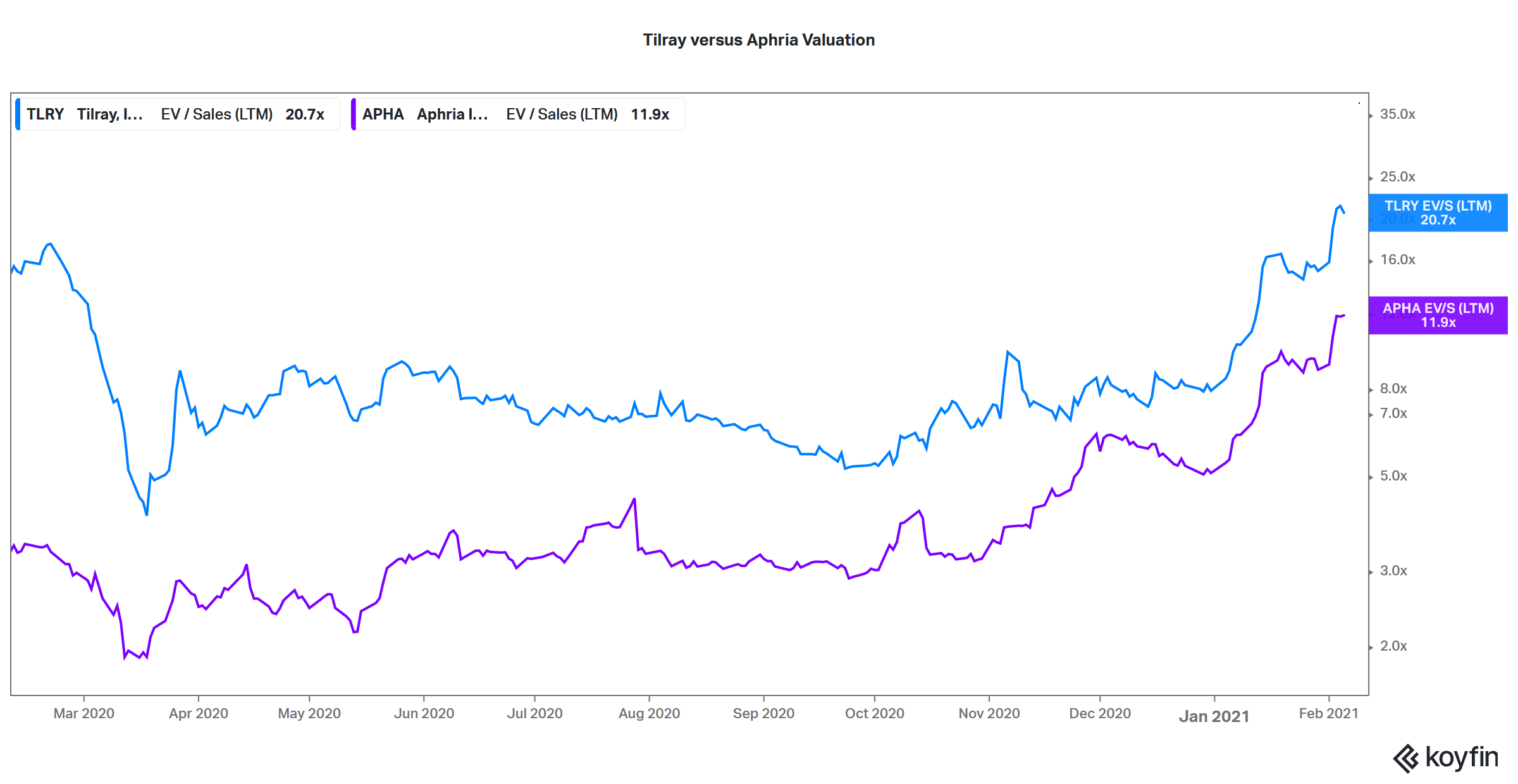 Is Aphria stock a buy?
If the merger goes through, Aphria stockholders will end up holding Tilray shares. Based on the merger arbitrage described above, Aphria stock looks like a buy. You could also play the divergence in Aphria and Tilray stocks by shorting Tilray stock and using the proceeds to buy Aphria stock. Based on current stock prices and the merger ratio, you may end up with a decent profit after the merger closes.