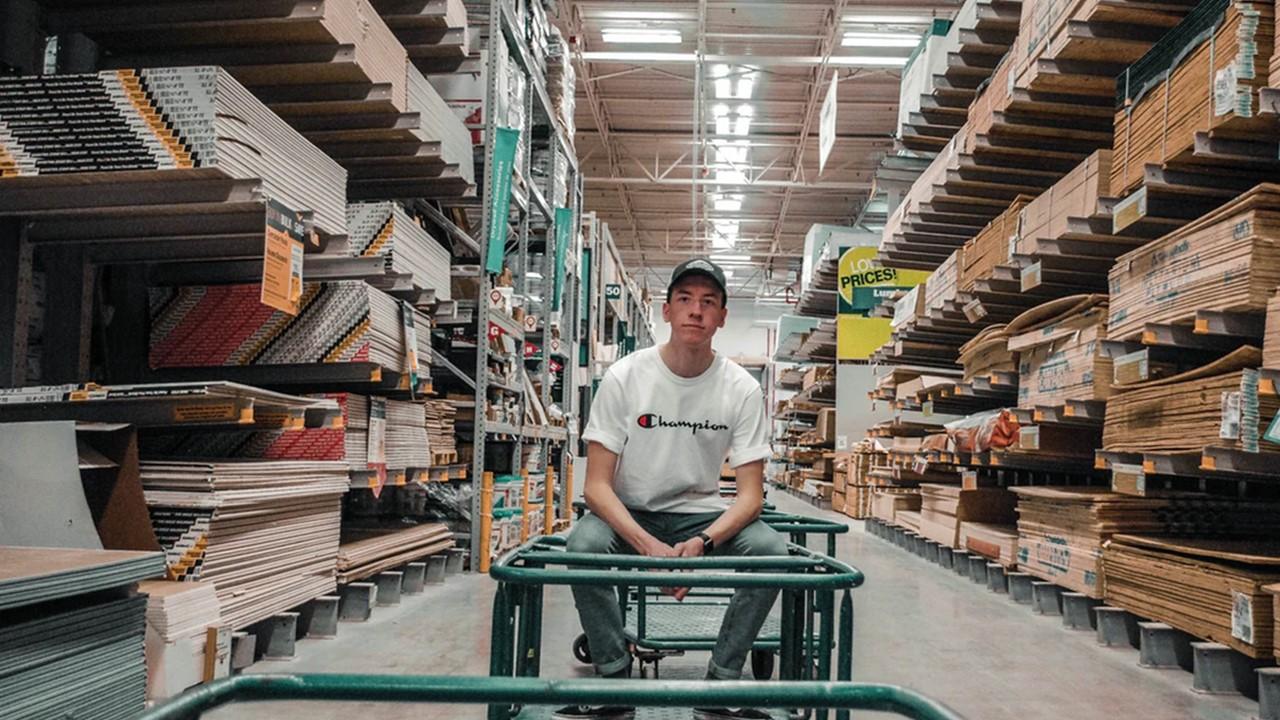 Has Lowe's Stock Price Bottomed Out?
By Rajiv Nanjapla

Mar. 12 2020, Published 9:25 a.m. ET
Article continues below advertisement
During the same period, Home Depot (NYSE:HD), Williams-Sonoma (NYSE:WSM), and Bed Bath & Beyond (NASDAQ:BBBY) have fallen by 2.5%, 30.6%, and 55.8%, respectively. Currently, Lowe's was trading 8.2% higher than its 52-week low of $91.60 and 21.8% lower than its 52-week high of $126.73. So, has Lowe's stock bottomed out? First, we'll look at analysts' expectations for 2020.
Analysts' revenue expectations from 2020
For 2020, Lowe's management expects its revenue to rise by 2.5%–3.0% due to SSSG of 3%–3.5%. With strategic investments taking time to deliver the expected results, management expects the company's first-half SSSG to be slightly lower than its second-half SSSG. Analysts expect Lowe's to report revenues of $74.17 billion—a rise of 2.8% from $72.15 billion in 2019. The company's management continues to focus on executing its strategies. The company is targeting professional customers, improving customers' experience through implementing technological advancements, introducing new brands, and transforming its supply chain to drive its sales.
Article continues below advertisement
Lowe's management plans to launch designated loyalty programs across the US in the first half of 2020 to attract more professional customers. This year, the company also plans to build 7,000 MSTs (Merchandising Service Team) to improve its day-to-day functioning and deliver an excellent shopping experience for its customers. Along with these initiatives, the company continues to focus on providing job lot quantities, using department supervisors, and improving its in-store experience to attract professional customers.
Lowe's will invest $1.7 billion over five years to transform its supply chain. Last year, the company opened three bulk distribution facilities and four new cross-dock terminals. The company is also re-platforming its website to Google Cloud, which could be complete by the second quarter. The company's management plans to roll out new signage and way-finders in all of its stores in the first half of this year.
Article continues below advertisement
Lowe's EPS to rise in 2020
For 2020, Lowe's management has set the EPS guidance at $6.45–$6.65. Meanwhile, analysts project the company to post an adjusted EPS of $6.58 for the same period. It represents a growth of 15.1% from $5.72 in 2019. The revenue growth, expanded EBITDA margin, and share repurchases could drive the company's EPS. Analysts expect the improved gross margin and lower SG&A expenses as a percentage of the total revenue to drive the company's 2020 EBITDA margin. Management expects to repurchase $5 billion worth of shares this year. Overall, share repurchases would lower the number of shares outstanding and drive the EPS. However, increased D&A and interest expenses and a higher tax rate could offset some of the EPS gains.
Dividend yield
On November 8, Lowe's announced quarterly dividends of $0.55 per share at an annualized payout of $2.20 per share. As of Wednesday, the company's dividend yield was 2.11% with its stock trading at $99.15. On the same day, Home Depot, Williams-Sonoma, and Bed Bath & Beyond's dividend yields were 2.66%, 3.56%, and 7.78%, respectively.
Article continues below advertisement
Valuation multiple
As of Wednesday, Lowe's forward PE ratio was 14.8x compared to 18.2x at the beginning of 2019. The decline in the stock price dragged the company's valuation multiple down. On the same day, Home Depot, Williams-Sonoma, and Bed Bath & Beyond were trading at forward PE ratios of 20.0x, 10.3x, and 17.3x, respectively.
As of Wednesday, Lowe's was trading at 15.1x analysts' 2020 EPS estimate of $6.58 and at 13.2x analysts' 2021 EPS estimate of $7.53. They expect the company's EPS to rise by 15.1% in 2020 and 14.4% in 2021.
Analysts' recommendations for Lowe's
Since Lowe's reported its fourth-quarter earnings, Instinet, Stifel, Piper Sandler, and Jefferies had lowered their price targets. However, RBC raised its price target from $134 to $138. As of March 11, analysts' consensus price target stood at $134.19. It represents a 12-month return potential of 35.3%. Meanwhile, Wall Street favors a "buy" rating for Lowe's. Of the 30 analysts that follow Lowe's, 22 analysts are favoring a "buy" rating, and eight analysts are recommending a "hold" recommendation. None of the analysts are favoring a "sell" recommendation.
My take on Lowe's
In 2019 SEC fillings, Lowe's had mentioned that it imports a large number of products from foreign countries with China being an important supplier. So, with the outbreak of Coronavirus in China, the company's supply chain could be impacted. Also, the weakness in the equity market could put pressure on the company's stock price in the near term.