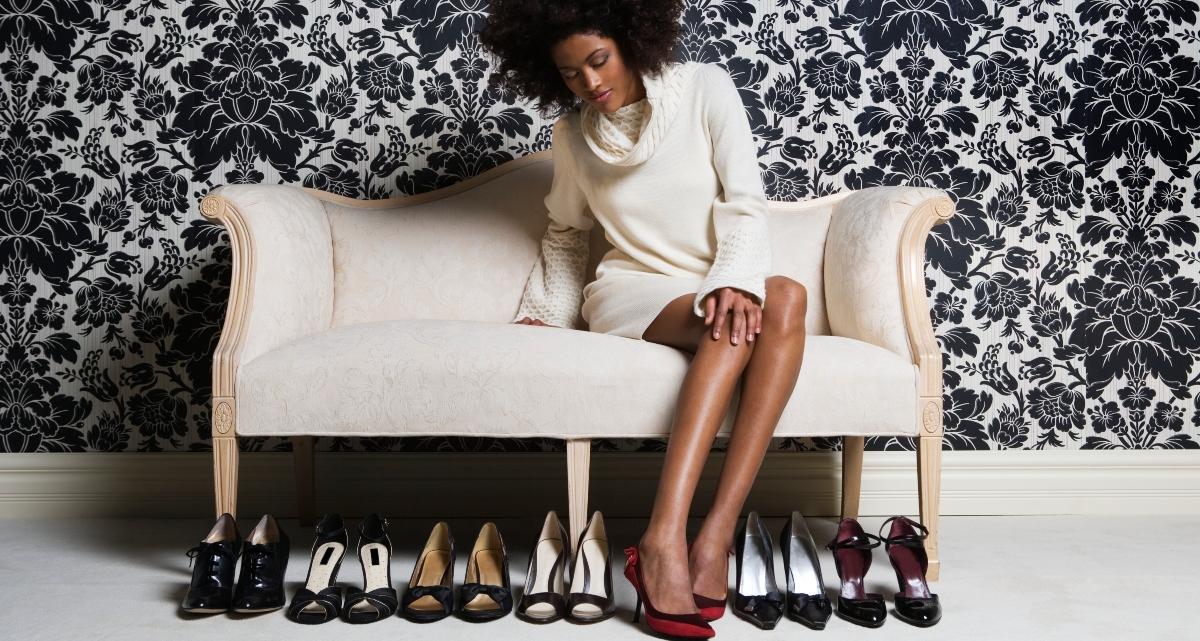 6 Best Places to Sell Shoes Online and Make Money
There are several online marketplaces where you can sell those shoes you don't wear anymore. Here are six of the best places to sell shoes online.
Article continues below advertisement
Article continues below advertisement
If you're old enough to know who Imelda Marcos was, you know one of her biggest claims to fame was her shoe collection, which topped 3,000. Maybe you don't have that many shoes, but if you have amassed an extensive footwear collection, you may want to consider selling some of them to make money.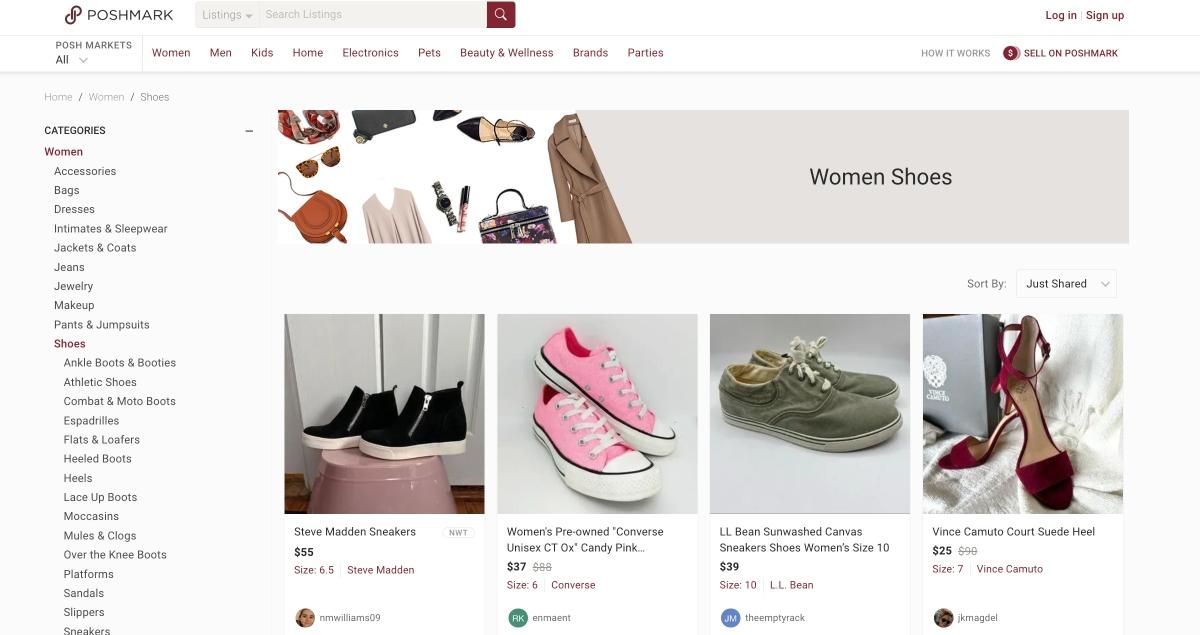 Article continues below advertisement
1. Poshmark
Poshmark is a popular online marketplace for fashion, including shoes, clothing, and accessories. You can sell women's, men's, and kid's shoes on the site. Poshmark charges a flat $2.95 commission on items sold under $15. For items sold for over $15, the platform takes 20 percent of the sale price. There's no need to worry about shipping costs with Poshmark because the site sends you a pre-paid, pre-addressed shipping label for you to send the shoes to the buyer.
2. The RealReal
If you're like Carrie Bradshaw with a closet full of luxury designer shoes, The RealReal may be the best online place to sell them. The site specializes in top fashion brands like Christian Louboutin, Jimmy Choo, Prada, and more. You don't need to list your shoes yourself, The RealReal will do all the work. You just send your shoes or schedule a pickup or drop-off time, then the platform will work to sell your shoes quickly.
Article continues below advertisement
Article continues below advertisement
The site's commission rate is a bit complicated, with four seller levels based on how much is sold per month. The more monthly sales you have, the more commission you can earn. For a "Trendsetter" with sales under $1,499 per month, you can make between 20 percent and 70 percent, depending on the item's sale price. For example, if a pair of your Jimmy Choo Suede Sandals sell for $175, you'll earn 45 percent or $78.75.
3. buyMYheels
Although byMYheels.com may not be the most attractive website, it does offer a space where you can sell your shoes with minimal fees. The site, which operates in the U.K. and the U.S., charges just £5 or $6.19. No commission is charged for selling on the site, but you will have to pay for shipping, which could be costly if you send the shoes outside your country.
Article continues below advertisement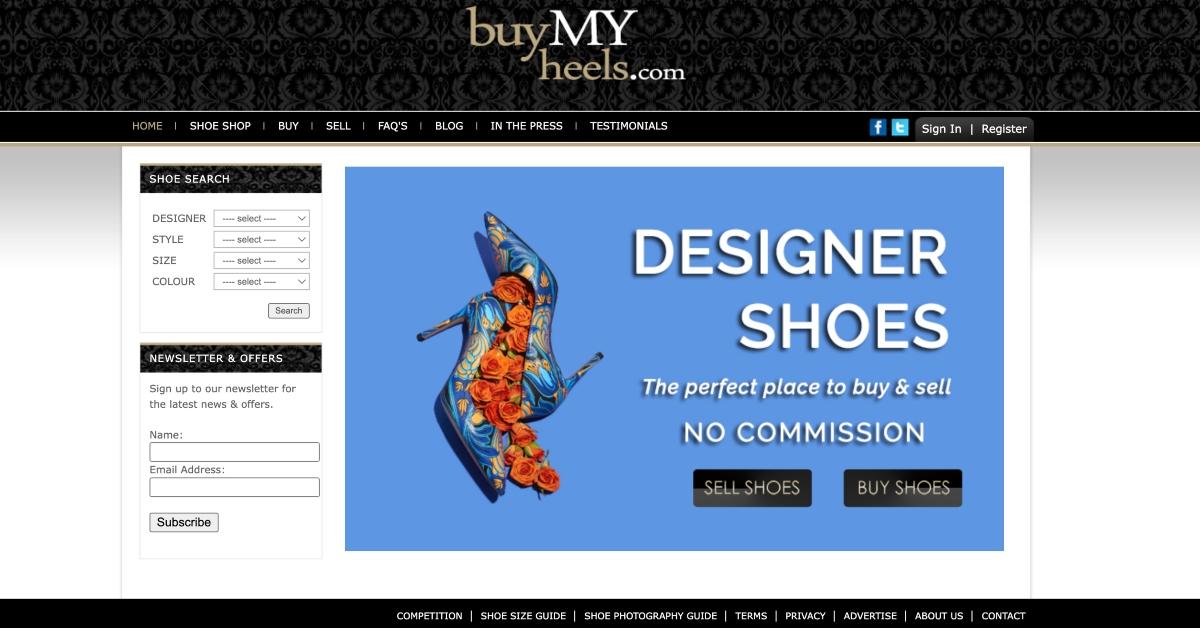 Article continues below advertisement
4. ThredUp
ThredUp is another fashion resale marketplace where you can sell your shoes without the hassle of taking pictures and creating your own listings. The company will send you a "Clean Out Kit" that you can fill with the items you want to sell and return. Once your items sell on the site, you can earn up to 60 percent for mid-priced brands and up to 80 percent for premium and designer brands. However, low-priced value brands like Old Navy, Aeropostale, and Forever 21 aren't eligible for payouts, but you can still send the items to be sold on the site.
Article continues below advertisement
5. StockX
StockX isn't a resale site. It specializes in streetwear, sneakers, electronics, collectibles, and more. To sell your sneakers on StockX, they must be brand new and never worn. After you sell an item on the site, you send the item to StockX, not the buyer. You must send the item to StockX within two business days, and the sold item goes through a multi-step verification to ensure it isn't counterfeit. Once the item is verified, it's sent to the buyer and you get paid. The platform has five seller levels where you pay fewer transaction fees the more you sell. Level 1 sellers just starting are subject to a 10 percent transaction fee. All sellers are also subject to a 3 percent payment processing fee.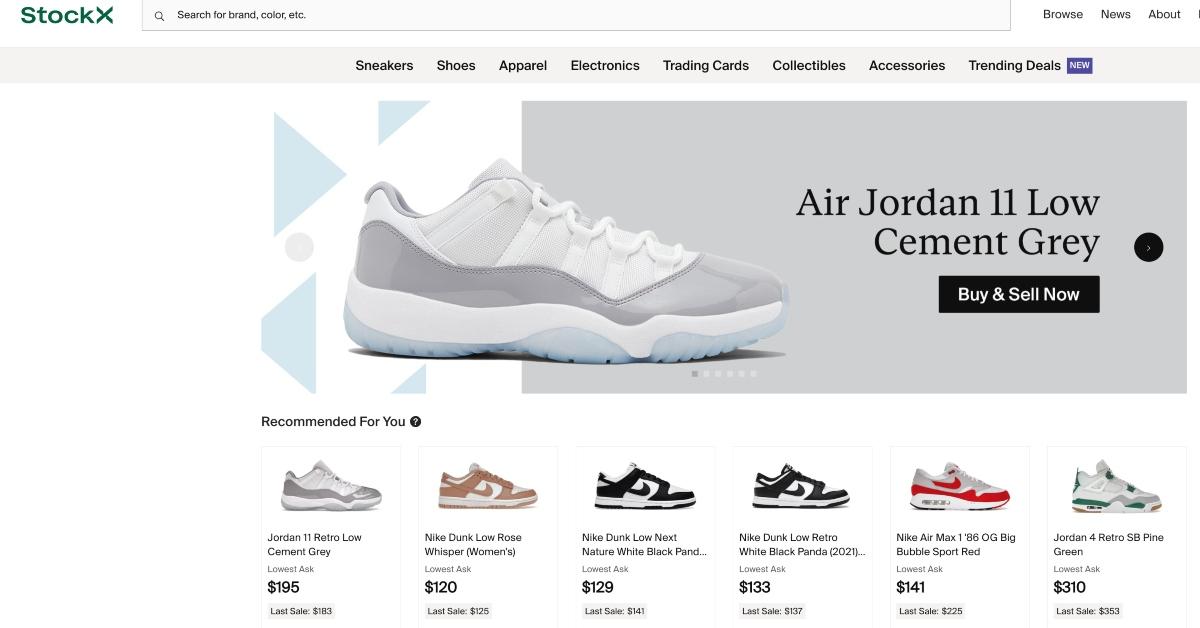 6. GOAT
If you have a pair of vintage Air Jordans, GOAT may be a good place to sell them. The site specializes in selling sneakers, both newly released and preowned, and other apparel. GOAT only allows a select group of sellers on its site, so you'll need to apply to be a seller. The listing fee for U.S. sellers is $5, and the site also takes a 25 percent commission fee after an item is sold. The more your seller rating improves on the site, the less commission you pay. For example, sellers with ratings of 90 or above are subject to a 9.5 percent commission fee.