Rebel Wilson Launched a Clothing Line — Here's Why Fans Are Outraged
Rebel Wilson launched a clothing line, R&R Club, in November 2022 and fans are outraged. We have all the details about why fans are upset.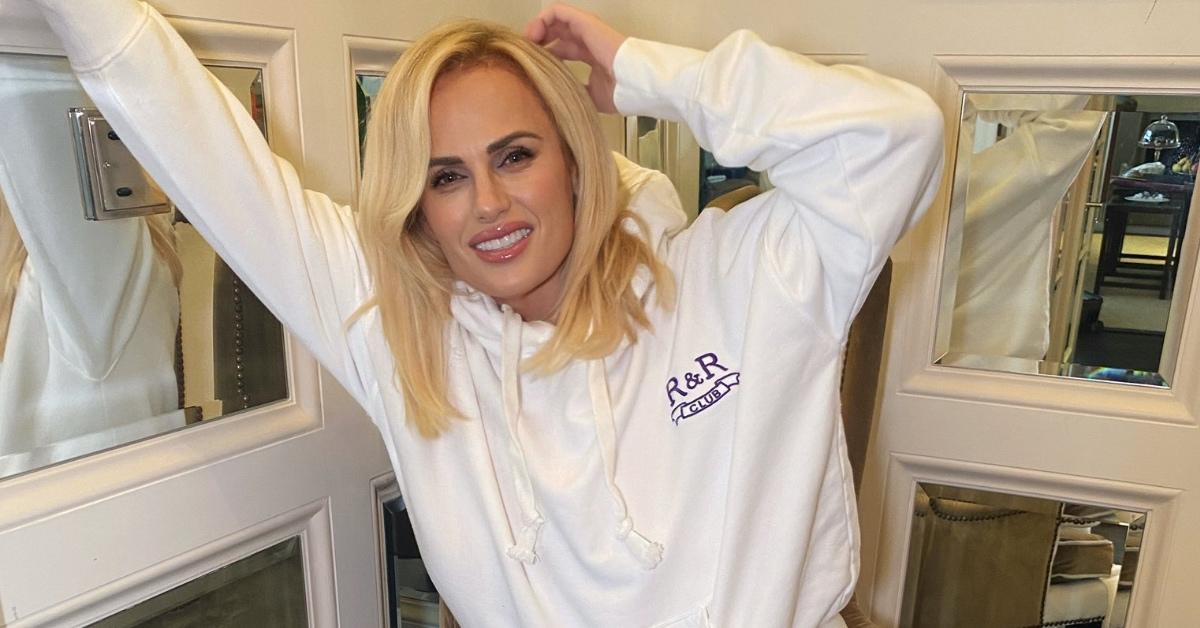 Many exciting things happened for actress Rebel Wilson in November 2022. Not only did she welcome her first child via surrogate, but she also launched her very own clothing line, R&R Club. While many fans have been commending Wilson for her astounding transformation and of course, joining the "mom's club," some were hesitant to jump on board with Rebel's clothing line.
Article continues below advertisement
Article continues below advertisement
At the beginning of November, Wilson announced via Instagram that her clothing line had gone live and was available worldwide. She also shared with fans that it was "a very exclusive capsule collection" and once it's gone, it's gone! Although the Pitch Perfect star claimed her sweat set was "selling out like hotcakes," several fans were quite displeased to learn this R&R Club collection wasn't an inclusive line.
Fans accuse Rebel Wilson of "fat phobia" after she launched a non-inclusive clothing line collection.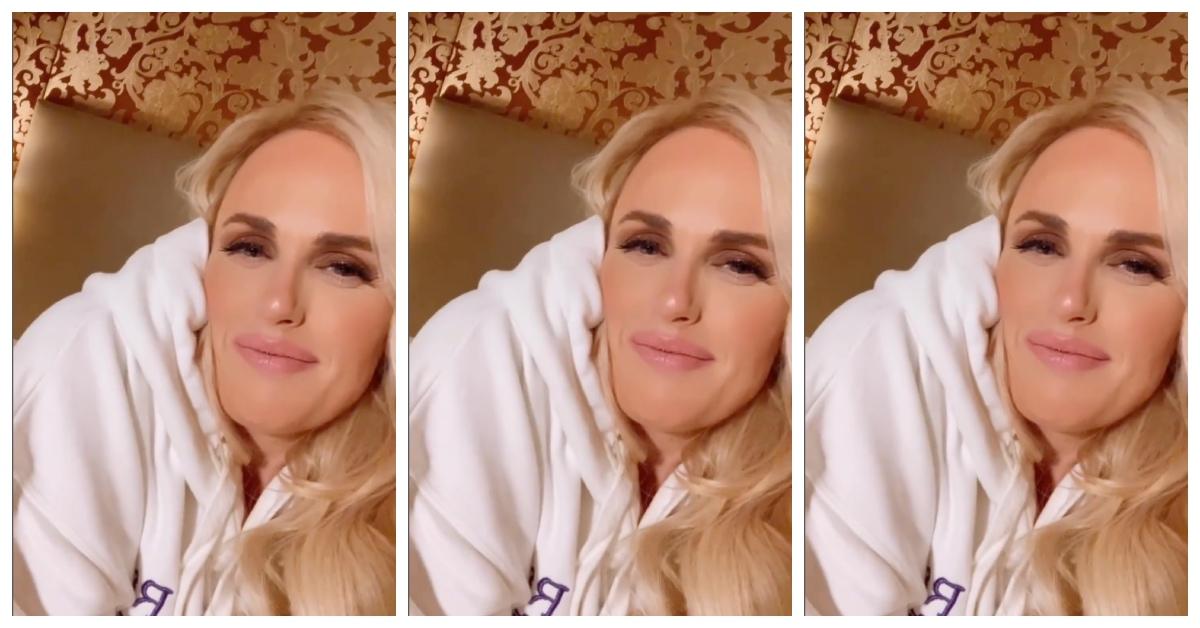 Despite how excited Wilson was to showcase her clothing collection via social media, which she launched with her partner, Ramona Agruma, many of her fans couldn't quite return the same energy. One Instagram user wrote, "As a [woman] who [used] to be plus size you think you would have made more inclusive sizing. I'm disappointed."
Article continues below advertisement
Another commented, "$330 for a set of sweats from a company that isn't size inclusive. You missed the mark and it's super discouraging." Over on Twitter, the comments all seemed to scream the same message.
Twitter user @StephanieYeboah wrote, "Still sniggering at Rebel Wilson creating a clothing line that doesn't cater to plus sizing. Absolutely wild scenes, but not surprising. Former fat people can sometimes end up being the worst when it comes to fatphobia and/or exclusion. Chile…"
Here's what a few others had to say.
Article continues below advertisement
Article continues below advertisement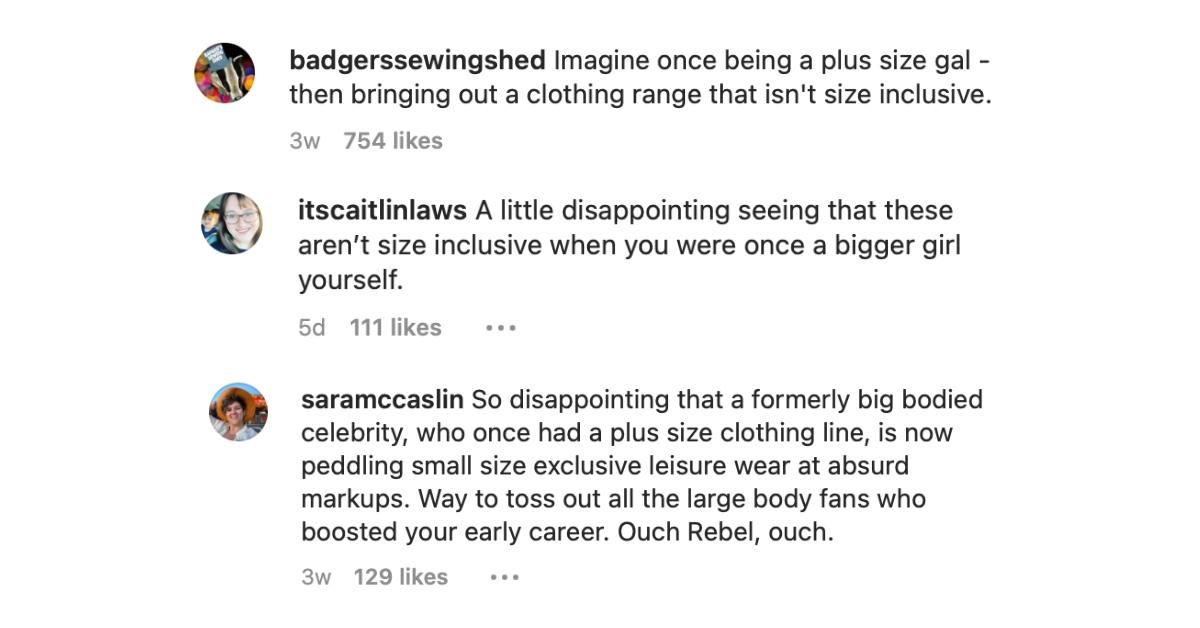 As the backlash for the lack of inclusive sizes in Wilson's collection continued to build, the Almond and the Seahorse Star took to Instagram stories with this message: "We are experimenting with this limited capsule collection of only two pieces in limited sizing." She proceeded to ask her fans for some feedback, including the colors and sizes they'd like to see included.
Article continues below advertisement
Article continues below advertisement
Here's How to Buy Rebel Wilson's Clothing Line
Wilson's first R&R Club collection is currently available in sizes XS, S, M, and L/XL, and can be purchased online on her exclusive website. At the time of this writing, the actress only had two pieces up for sale, the hoodie sweatshirt in snow white, which retails for $179.00, and the sweatpants (in the color snow white) for $149.00.
Wilson could use both consumer and fan feedback to determine the next pieces she'll include in her follow-up collection should she decide to launch one.