Costco Customers Are Confused by Pricey Roast Beef Sandwich
The price of Costco's roast beef sandwich is surprising customers who are used to cheap meal options. Here's what Costco patrons are saying.
For customers who have grown accustomed to low-priced menu items while they shop at Costco, a new sandwich's price tag is causing sticker shock. The roast beef sandwich, so far only found at the Costco in Lynnwood, Washington, is nearly $10, a far cry from the typical meal there. What's behind the roast beef sandwich at Costco pricing?
Article continues below advertisement
Article continues below advertisement
As Fox Business recently reported, a roast beef sandwich at the Costco warehouse in Lynnwood, Wash. raised some eyebrows with its price. The $9.99 price tag for a sandwich seemed steep compared to a whole rotisserie chicken, pizza, or hot dog from the same store. Why is the roast beef sandwich so expensive?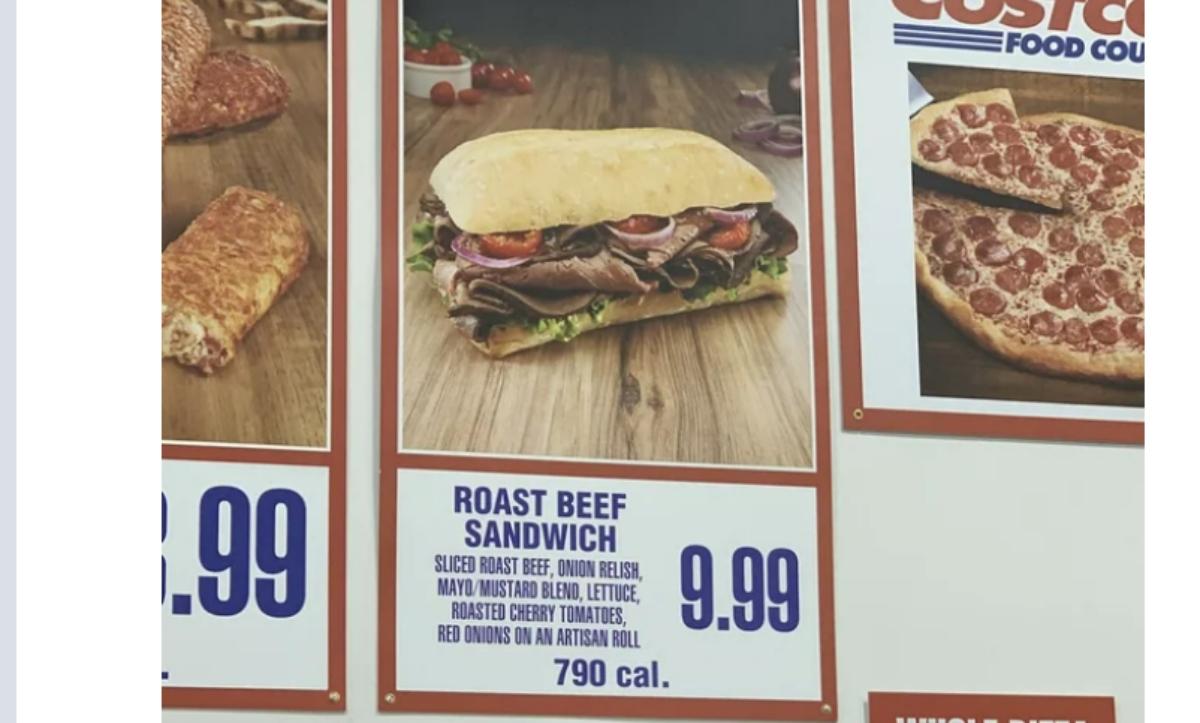 Article continues below advertisement
What do people think of Costco's roast beef sandwich and price?
Perhaps the $9.99 price on Costco's roast beef sandwich isn't so bad compared to fast food and fast-casual prices in 2023. Inflation, after all, has increased the prices of food whether you buy groceries or dine out. But Costco customers are shocked because of the disparity between this new sandwich and its other food court prices.
One Reddit user posted to a Costco Reddit thread saying, "I tried the Costco roast beef sandwich so you don't have to." Histoireguy, the original poster, didn't give a raving review, stating, "It's not bad. It's not great, but it's not bad." He also concluded that it was "not worth a second try."
Article continues below advertisement
Article continues below advertisement
The Costco roast beef sandwich includes what the Reddit user calls "a generous amount of thick roast beef." However, most other features didn't impress him. Costco includes onion, relish, a mayo/mustard blend, lettuce, cherry tomatoes, and red onions on a ciabatta roll.
Reddit commenters noted the following:
Konocti: "Sounds like the burger they used to have. It was OK at best but not worth the price."
dennisjunelee: "They don't sell this at my Costco (yet?), but I think I wasn't planning on trying it anyway unless someone told me it was amazing."
Fearless-Mushroom: "This whole thing is confusing me. A $10 sandwich at COSTCO?"
Article continues below advertisement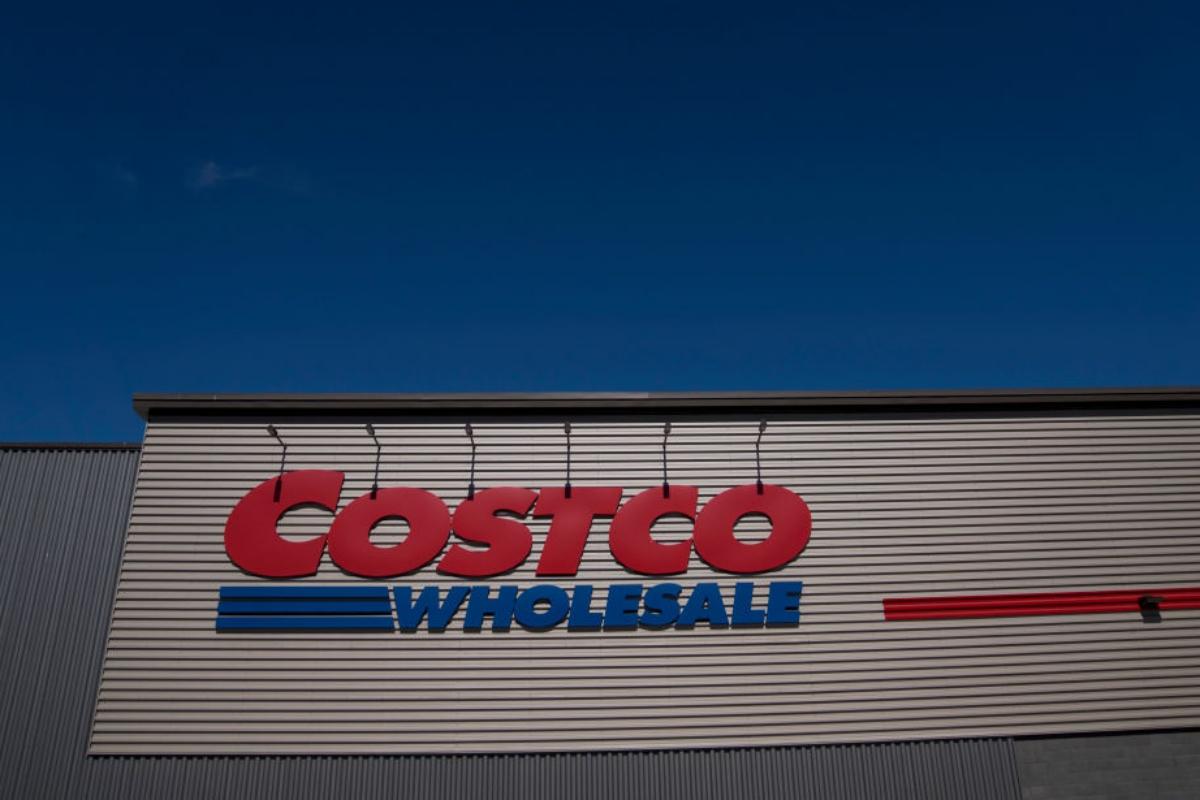 Article continues below advertisement
One user, quoted by Fox Business, suggested that perhaps Costco is conducting "market testing" with the new roast beef sandwich. Offering something at this higher price point could be the company's attempt to see whether customers will go for it so they could add more menu items like it.
Article continues below advertisement
What foods can you get at Costco for the same price or less?
The real kicker that seems to bother most Costco fans is the difference between this new roast beef offering and Costco's other food menu items. Many have pointed out that an entire pizza from Costco also costs about $10, and plenty of customers will go for the overall value, especially if the roast beef sandwich on its own isn't anything special.
For comparison, here are a few popular Costco menu items:
Rotisserie chicken: $4.99
Hot Turkey and Provolone Sandwich: $3.99 (Fox Business mentions this, although the Reddit thread indicates that sandwich is no longer on the menu)
BBQ Beef Brisket Sandwich: $4.99
Individual slice of pizza: $1.99
All-beef hot dog: $1.50
Article continues below advertisement
Article continues below advertisement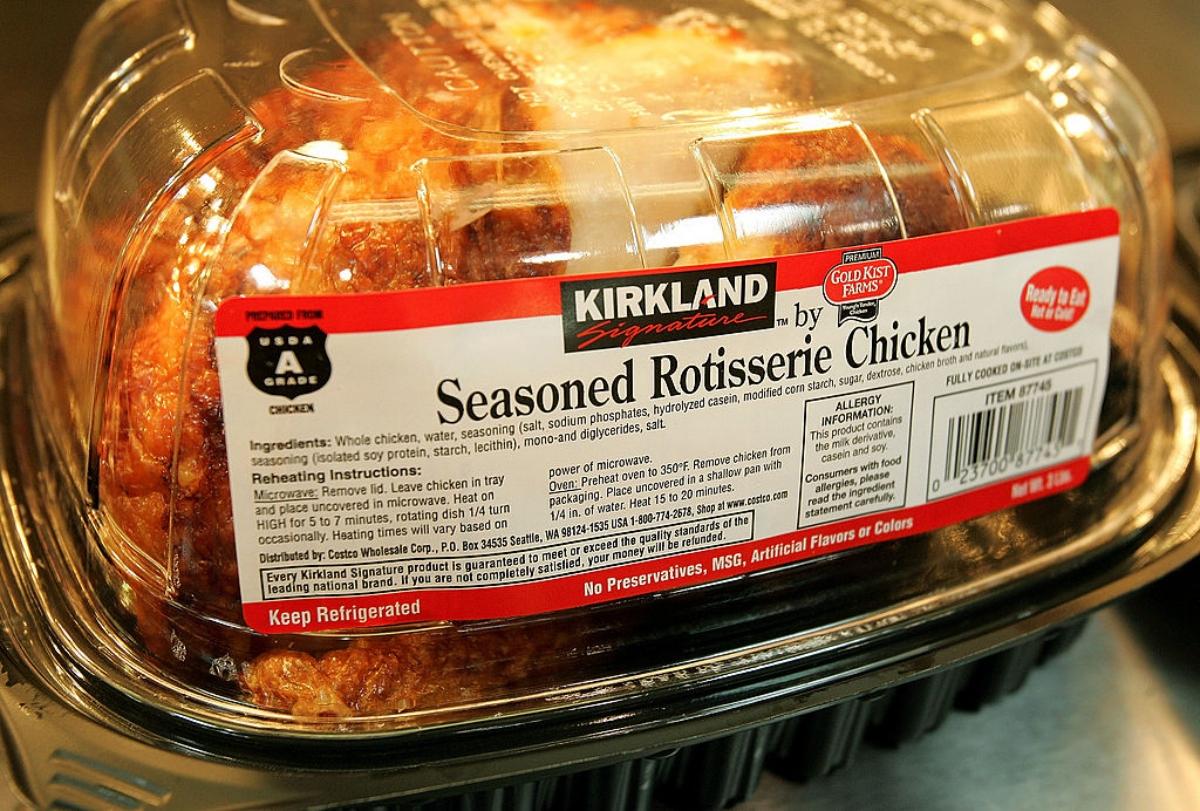 Will Costco sell these roast beef sandwiches at other warehouses?
So far, it seems Costco has only brought its roast beef sandwich to select warehouses, including the Lynnwood, Wash. warehouse. It isn't clear whether the company intends to make this a national menu item at the same price point.
Article continues below advertisement
Twitter user Brian DeLuca tweeted that he noticed the new menu item at the Kirkland, Wash. warehouse as well. Given that many customers are weighing the value of the quantity of food against the price, they may prefer to buy two rotisserie chickens or one pizza for about the same price as one cold roast beef sandwich.