The Pantry Challenge Could Help You Save Money on Groceries
Does the grocery store receipt give you anxiety? Try the Pantry Challenge and find out how you can save up to $100 a month on groceries.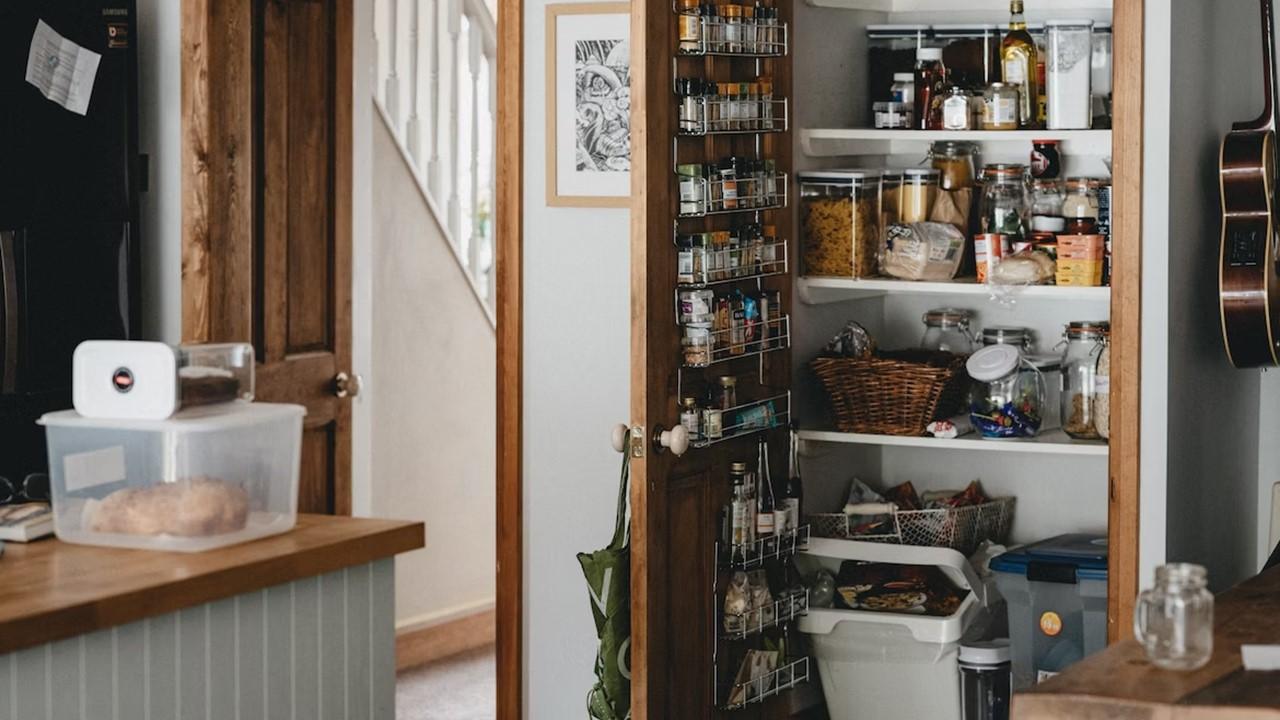 Never go to the grocery store hungry — that's how you end up with a cart full of Doritos, frozen pizzas, and SpaghettiOs — but now that you've got a stocked pantry and freezer, you still have nothing to eat! What should you do?
Whether you're an amateur chef or just auditioned for Top Chef, test your own cooking skills (and save $100 or more on groceries) by joining the pantry challenge.
Article continues below advertisement
Article continues below advertisement
So, what is the pantry challenge and how can it help you save money on groceries? Let's find out how you can save money and create delicious meals without taking a trip to the grocery store.
What is the pantry challenge?
The pantry challenge puts your culinary skills to the test by forcing you to whip up a meal using whatever's left in your pantry, fridge, or freezer without running to the grocery store.
The idea behind the challenge is to help you reduce food waste and cut costs by creating meals with leftover ingredients, forcing you to become a creative chef.
We aren't suggesting you eat expired food or moldy cheese, but rather see what you can create with Doritos, sour cream, and a can of chicken soup.
Article continues below advertisement
What are the pantry challenge rules?
Just like fight club, there are rules for the pantry challenge, and they are:
Set a timeframe: Determine how long you'd like the challenge to last, whether it's two weeks or a month.
Take inventory: Take stock of your pantry, fridge, and freezer, and make a list of everything you have. Dig deep into the freezer and the back of your pantry to find things like frozen vegetables, cans of soup, and boxes of pasta.
Create a menu: Using your inventory list, be creative and plan meals in advance based on the ingredients you already have at home.
Make substitutions: Take your standard menu and adapt accordingly by substituting ingredients for ones you already have on hand. Sometimes it's as easy as using cheddar cheese instead of mozzarella, angel hair pasta for penne, or mixing three ingredients together that you never thought of before.
Article continues below advertisement
Article continues below advertisement
Keep track of progress: Document your pantry challenge, the meals you've created, and the money you've saved. Use this as inspiration in the future.
Share your meals on social media: Tell everyone about the pantry challenge and share pics and recipes on social media. Then, challenge others to join you next time!
How can you do the pantry challenge with picky eaters?
To successfully master the pantry challenge, consider your household's dietary restrictions. You may need to run to the grocery store for fresh vegetables and fruit if your spouse or child is vegetarian or if your vegetables are wilted and moldy.
If your protein is expired, you'll need to replace that too, or substitute the protein with canned beans, lentils, or eggs.
Communicate the meal plan and potential recipes with your household in advance and let them know how it'll benefit everyone.