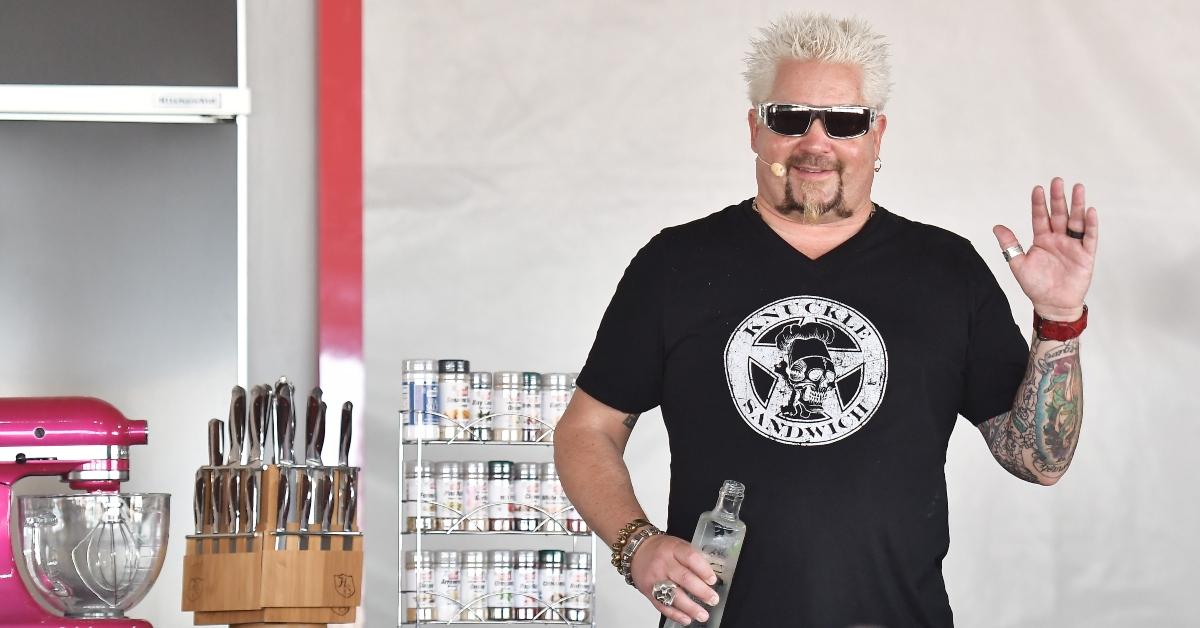 Guy Fieri Is the Highest Paid Chef on TV With $40 Million Net Worth
The mayor of Flavortown, Guy Fieri, is now the highest-paid cable TV chef in the world. His net worth is estimated at $40 million.
Article continues below advertisement
Fieri, the host of Diners, Drive-ins, and Dives, just agreed to a three-year $80 million contract with The Food Network. That means he will be making about $27 million per year.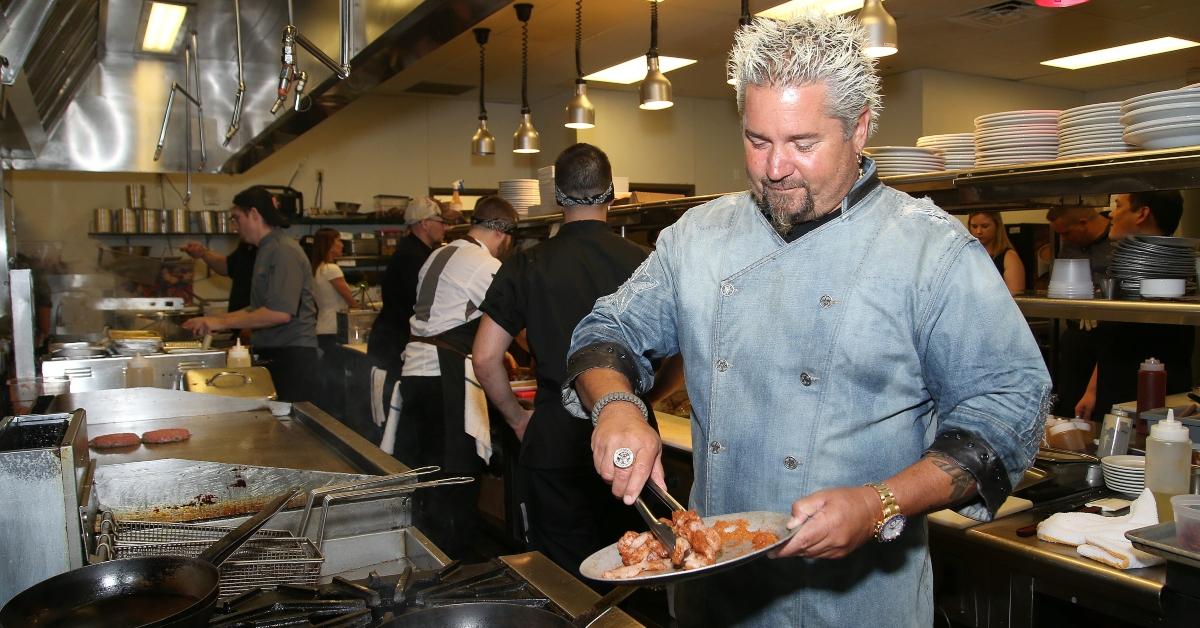 Article continues below advertisement
The new contract is quite a jump from Fieri's previous 2018 contract with The Food Network, which was $30 million for three years. Fieri's net worth is about $40 million, according to the website Celebrity Net Worth.
It seems only fitting that Fieri gets a raise. In 2020, his show, Diners, Drive-Ins and Dives, brought in over $230 million in ad revenue for The Food Network, Forbes reported.
Article continues below advertisement
Guy Fieri started out selling pretzels as a kid.
Fieri got his start in the food business selling soft pretzels from a bicycle cart when he was just 10 years old. His father helped him build the cart, which he called "The Awesome Pretzel Cart." The money he earned through the pretzel business was enough for cooking classes in Chantilly, France.
After getting his bachelor's degree in hospitality management from the Unversity of Nevada, Las Vegas (UNLV), Fieri opened his first restaurant in 1996 in northern California.
Article continues below advertisement
Since then, he and his company, Knuckle Sandwich, LLC, have created a food and beverage empire that includes Flavortown Hot Spots such as:
Guy Fieri's Kitchen & Bar

Guy's Chophouse

El Burro Borracho

Guy's Bar-B-Que Joint

Guy's Burger Joint

Guy's Pig & Anchor Bar-B-Que

Guy Fieri's Smokehouse

Flavortown Kitchen

Chicken Guy!

Downtown Flavortown

Guy's Tequila Cocina

Guy's Dive & Taco Joint

Guy's Highball Lounge

Guy's Pizza Parlor

Guy's Sandwich Joint

Guy's Trash Can Nachos
Fieri also has his hands in the beverage industry with his Hunt & Ryde Winery, which is named after his sons Hunter and Ryder. Fieri partners with winemaker Guy Davis of Davis Family Vineyards, according to the winery website.
Article continues below advertisement
He also partnered with rock musician Sammy Haggar and master distiller Juan Eduardo Nuñez for the Santo-brand tequila and other spirits.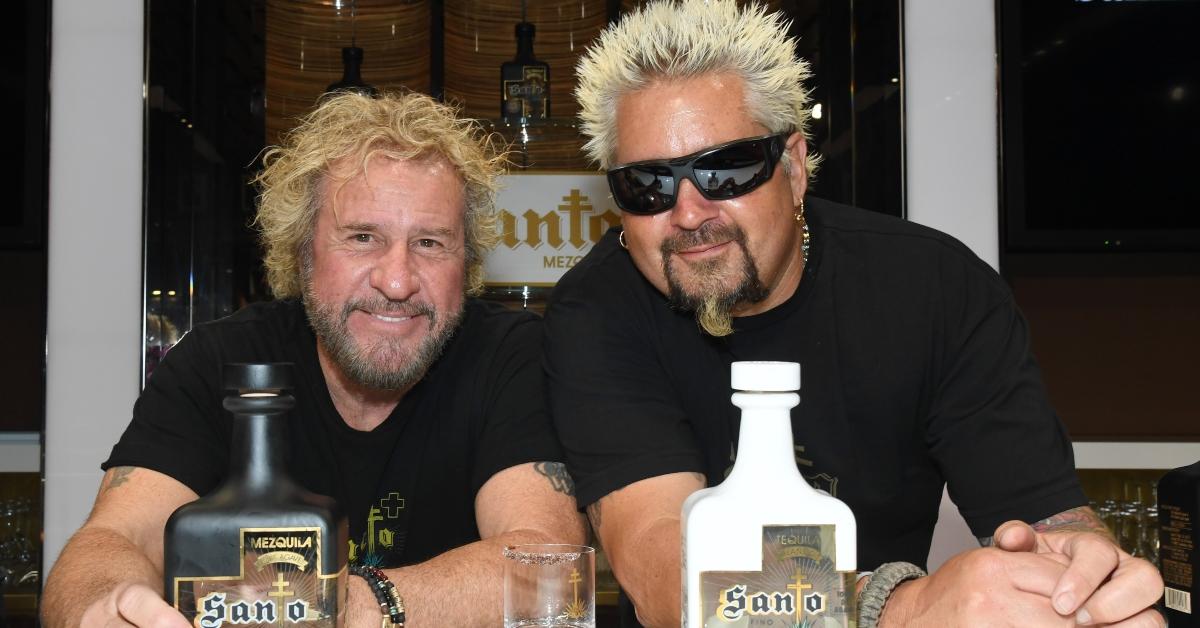 Article continues below advertisement
Guy Fieri is the highest-paid host on The Food Network.
Fieri got his start on The Food Network when he appeared as a contestant on the show Next Food Network Star in 2006. After winning the show's second season, Fieri was given his first show on The Food Network, Guy's Big Bite.
Diners, Drive-Ins and Dives premiered in 2007. Since then, Fieri has appeared in many shows, including Guy's Grocery Games, which premiered in 2013.
Article continues below advertisement
With his new contract, Fieri now earns more than other celebrity chefs like Gordan Ramsey and Emeril Lagasse, Forbes reports.
Guy Fieri announces grant program for struggling restaurant owners.
Fieri might be a millionaire now, but he hasn't forgotten his roots in the restaurant industry, which has taken quite a hit amid the COVID-19 pandemic. To help his restaurant family out, Fieri is providing $300,000 in grants to existing and aspiring restaurant owners, CNBC reports. The grants are offered in partnership with the National Restaurant Association Education Foundation and the California Restaurant Association.
"I've been very blessed. That's why I try to turn my time and attention to helping others and raising that money and raising some awareness," Fieri told CNBC.