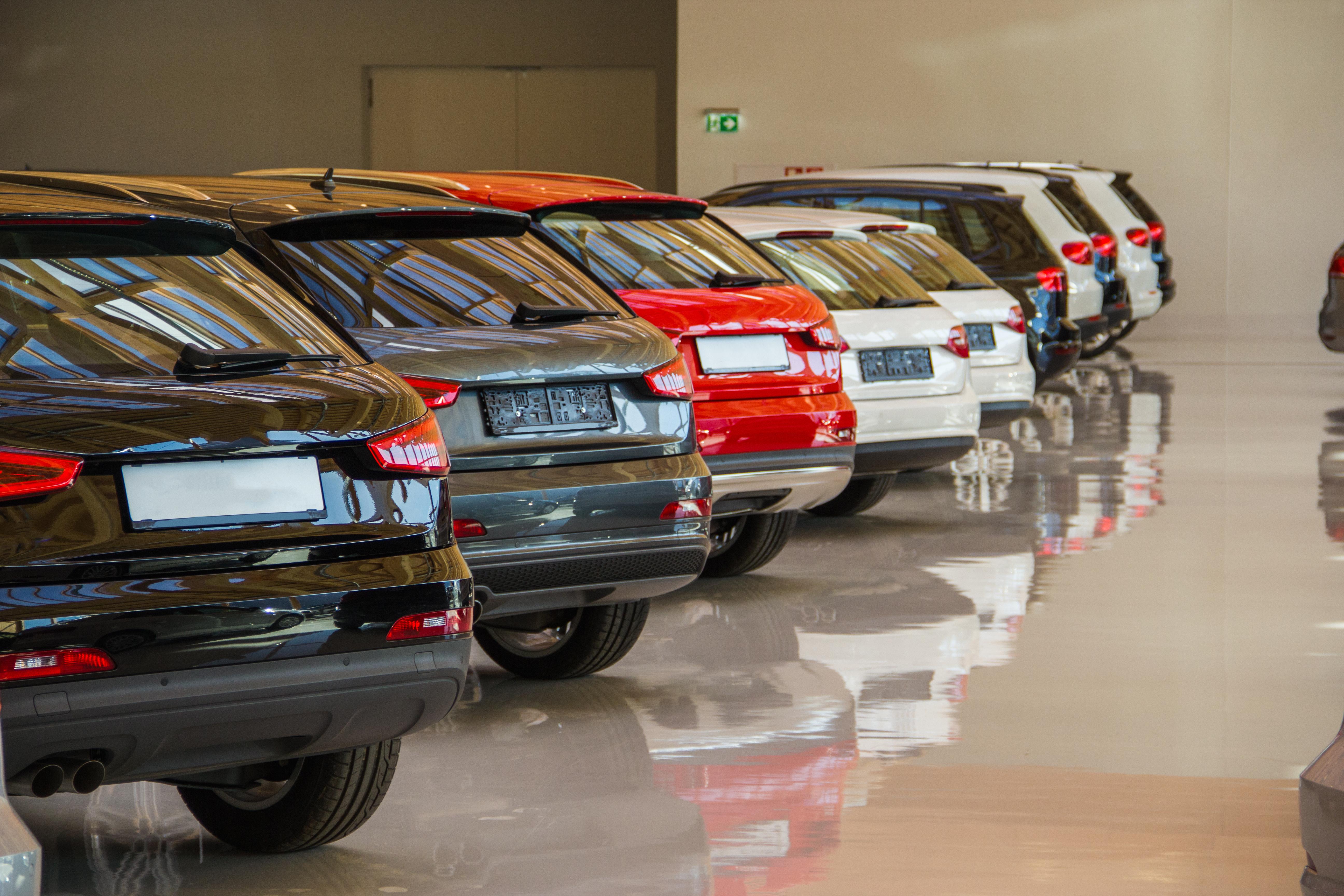 Auto Stocks: Pre-Q3 Valuations and Dividend Yields
By Maitali Ramkumar

Oct. 10 2019, Published 6:10 p.m. ET
Auto stocks have been slumping in October. Ford (F) and General Motors (GM) have fallen by 6.6% and 8.9%, respectively, so far this month. Fiat Chrysler Automobiles (FCAU) and Ferrari (RACE) have slumped by 4.2% and 3.1% month-to-date. However, Tesla (TSLA) stock has risen by 1.5% so far in October.
Article continues below advertisement
Auto stocks compared to equity market
These auto stocks are slumping due to crashing equity markets and dull auto sales volumes. In the month so far, the S&P 500 Index (SPY) has fallen by 1.9%. Markets have been affected by the rising tensions before the US-China trade talks. These tensions rose as the US blacklisted several Chinese firms on human rights violations.
To add to the auto stocks' woes, automakers' third-quarter sales numbers were dull. While Ford's sales fell by 4.9% in the US in the third quarter, Fiat's sales remained flat. However, GM's sales rose by 6.3%. To learn more, please read Q3 Auto Sales: Ford Falters, GM Grows, Fiat Levels. Tesla's third-quarter deliveries also fell short of analysts' estimates.
However, these stocks are entering earnings season. The fall in these stocks has lowered their valuations and boosted their dividend yields. Let's see how these auto stocks are placed ahead of their third-quarter earnings.
Upcoming earnings season
Wall Street analysts expect auto firms' earnings to fall in the third quarter. This fall is due to subdued domestic sales combined with possibly weaker international sales. Slowing global economies such as China would have likely prompted analysts to take a bearish stand on sales expectations. Plus, most of the companies are undergoing restructuring exercises, which would have impacted their operations in the quarter.
Article continues below advertisement
Among the auto stocks discussed herein, analysts expect Tesla to post a loss. They also expect General Motors, Ford, and Fiat's earnings to fall 11%, 9%, and 4%, respectively, year-over-year. However, analysts estimate Ferrari's earnings to rise by 13% YoY in the third quarter. To learn more, please read Auto Industry: What Can Investors Expect from Q3 Earnings?
Dividend yields of auto stocks
The ongoing slump in auto stocks has raised auto stocks' dividend yields. Ford and Fiat have high dividend yields of 6.9% and 5.9%, respectively. General Motors has a relatively low yield of 4.4%. However, Ferrari has a tiny dividend yield of 0.8%.
Article continues below advertisement
Valuations
The fall in auto stocks has lowered auto stocks' valuation. Fiat, Ford, and General Motors trade at 4.1x, 6.6x, and 5.3x forward PE, respectively.
However, Ferrari trades at 34.3x forward PE. Ferrari trades at a high valuation due to its business model. The company deals in high-value cars, which cater to the premium customer segment. The target customer base is least likely to be impacted by fears of recession or economic slowdown. To learn more, please read Has Ferrari Stock Become Recession Proof in 2019?
Tesla trades at an exorbitantly high valuation due to its losses. However, investors are optimistic about the company's earnings outlook due to its restructuring activities. Tesla's Gigafactory 3's upcoming production in China, as well as its plans to launch robotaxis by 2020, is keeping Wall Street interested in the stock.
Overall
In a scenario of weaker third-quarter earnings, Fiat has a high dividend yield, lower valuation, and is forecast to post the smallest decline in profits. General Motors and Ford also have similar features.
Although Ferrari's Q3 earnings are expected to rise, the stock has high valuation and a minuscule dividend yield. At last, Tesla has a lot of ground to cover before it turns to profits. To learn more, please read Automakers' Growth Outlook: F, TSLA, GM, FCAU, and RACE.