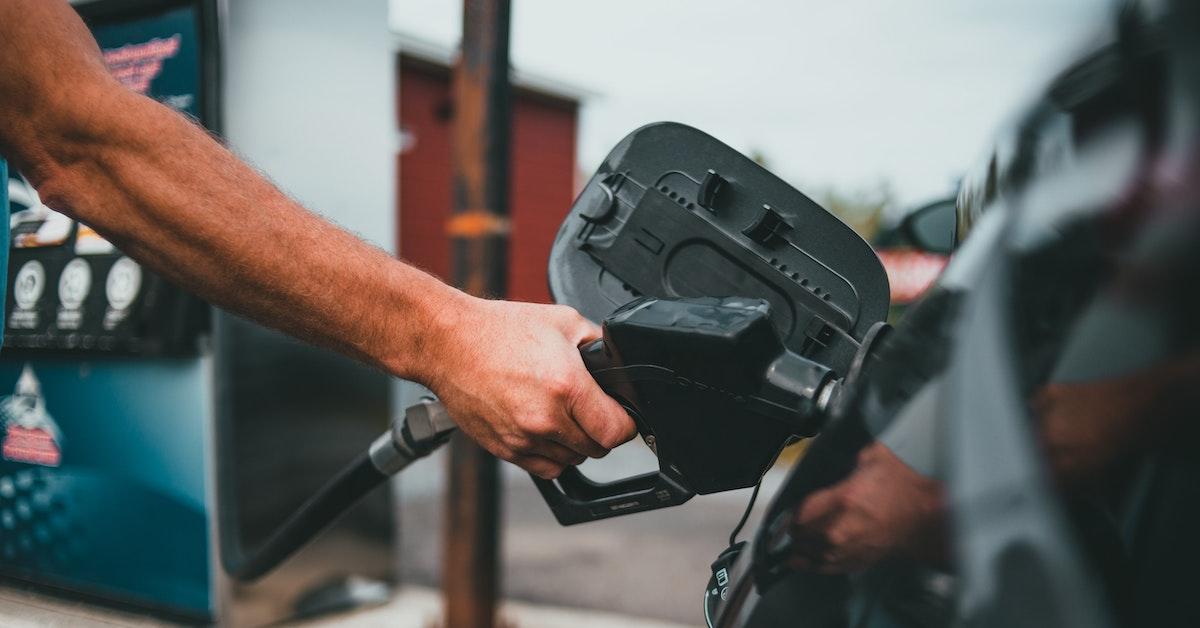 Countries, Including the U.S., Plan to Phase Out and Eventually Ban Gas Cars
One of Biden's priorities, when he came into office, was clean energy and EV ventures. At the federal level and the state level, it's becoming more of a priority for lawmakers to address pollution and climate change by focusing on cars. At the beginning of this year, gas prices skyrocketed and the push for EVs continues to develop. With all this effort, will gas cars be banned? It seems so. Here's what we know.
Article continues below advertisement
The U.S. Secretary of Energy, Jennifer M. Granholm, said, "Every American community, especially those that face disproportionately higher energy burdens, deserves the economic and health benefits that come with increased access to affordable clean energy."
Article continues below advertisement
There is an aggressive push for more EV purchases.
CNBC reported in 2021 that Biden was making it his business to have electric vehicles account for half of the new vehicle sales by 2030. Pete Buttigieg, the Transportation Secretary, told CBNC, "We have got to act, the transportation sector is the biggest part of our economy emitting greenhouse gases, and cars and trucks are one of the biggest parts of that."
Buttigieg spearheaded much of the conversation regarding the EV push. He tweeted that those who will benefit the most from EV purchases are those who drive often such as those in rural areas. Because of this, Buttigieg said that increasing EV charges across the U.S. is a priority. Biden's infrastructure law provided a $7.5 billion allocation for EVs and chargers. Biden's plan for new EV sales by 2030 also included producing 500,000 charges, especially in rural areas.
Article continues below advertisement
When will gas cars be banned? A few states have a goal in mind.
California, in particular, is very invested in getting rid of gas cars completely. California has zero emission benchmarks such as requiring 35 percent of new cars to be battery-powered by 2026 and 100 percent of new sales to be zero emission in a decade. California is aiming for 68 percent of sales to be zero emission vehicles by 2030. For California, approximately 40 percent of the state's pollution comes from gas-powered vehicles.
Article continues below advertisement
California Governor Gavin Newsom aims to phase out internal combustion engine cars in 15 years. 17 states have followed California's approach to clean car energy including New York, Pennsylvania, Washington, and Oregon. According to InsideEvs, General Motors plans to stop selling gas cars by 2035. While GM isn't the only automotive company that plans to stop making gas cars, other countries plan to ban them completely.
The following countries have a ban deadline:
Norway: 2025
South Korea: 2025
Belgium: 2026
Austria: 2027
Slovenia: 2030
Iceland: 2030
Netherlands: 2030
Denmark: 2030
Ireland: 2030
Israel: 2030
Sweden: 2030
India: 2030
Scotland: 2032
Japan: 2035
United Kingdom: 2035
Canda: 2035
Singapore: 2040
China: 2040
Sri Lanka: 2040
Taiwan: 2040
France: 2040
Spain: 2040
Egypt: 2040
Costa Rica: 2050
Article continues below advertisement
Gas car bans are coming in the U.S. too.
These states have ban deadlines in place:
Washington: 2030
California: 2035
New York: 2035
As years pass, other states will likely create their own plans to phase out gas-powered cars in favor of EVs. For now, the plan seems to be focusing on a slow-drip phase-out that will lead to the eventual ban on gas cars. The push might lead to another issue, which is whether or not countries including the U.S. have a power grid stable enough to keep up with thousands of EVs that need to be charged consistently.