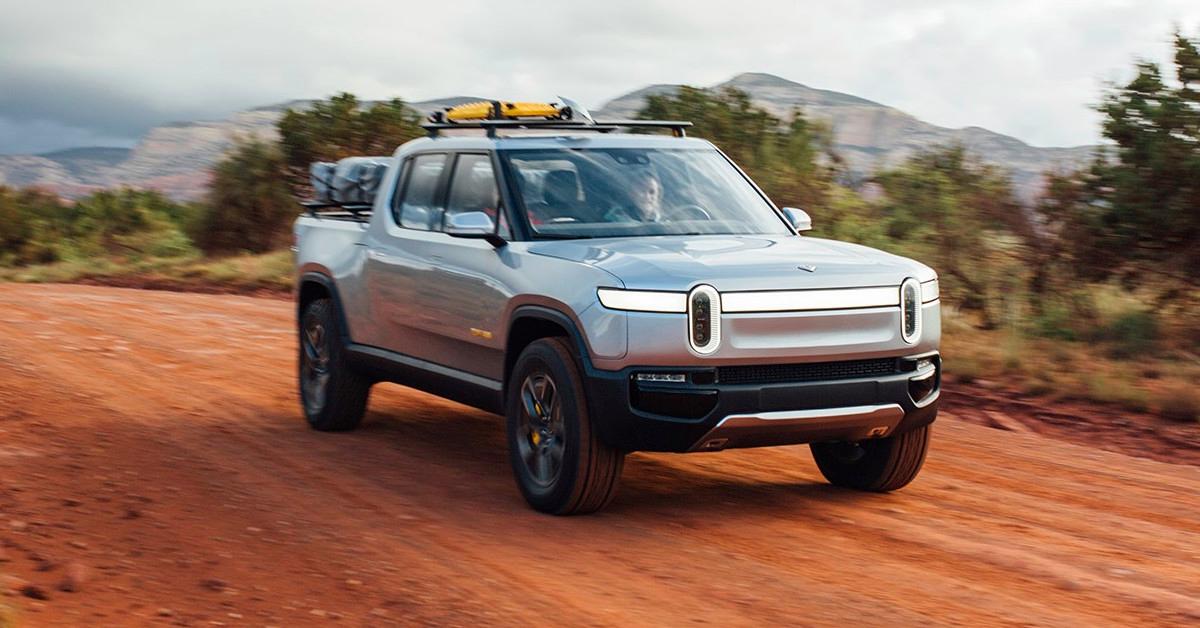 Rivian's Output—What the Company Is Worth and How Many Cars It Has Sold
Article continues below advertisement
Article continues below advertisement
Like other companies, Rivian is feeling the heat from supply-chain issues and the semiconductor shortage as it continues to try to meet demand. Rivian told its shareholders, "Supply chain continues to be the bottleneck of our production. This challenge has continued across a small handful of technical components such as semiconductors."
Who owns Rivian?
Rivian is a private company and its ownership information isn't public. However, earlier this year, Forbes cited estimates that CEO and founder R.J. Scaringe owns a little more than 20 percent of the company. He's been fixated on cars and other "things that move" since he was a child, as he told Forbes Wheels in 2019.
Article continues below advertisement
After earning his bachelor of science degree in mechanical engineering from Rensselaer Polytechnic Institute and his Ph.D. in the same field from the Massachusetts Institute of Technology, Scaringe founded Rivian in 2009. He had "no capital, no team, no partnerships, and no roadmap" for the company, according to his bio.
But Scaringe did have a vision. "R.J. started Rivian to combine his love for cars with his desire to leave the world better for the generations who inherit it," his bio adds. "He is unrelenting in his mission to build an organization focused on collaboration, products created with thoughtfulness and a future that is as exciting as it is carbon-neutral."
Article continues below advertisement
Article continues below advertisement
What are the Rivian models? How many cars has Rivian sold?
Rivian started its development with two models, the R1T pickup truck and the RIS SUV. The R1T, starting at $67,500, boasts an estimated 300-mile range, a three-second acceleration from zero to 60 MPH, and a towing capacity of up to 11,000 pounds. It also features a panoramic roof (with a removable roof option on the way), a Meridian sound system, a Driver+ driver assistance system, and a choice of nine exterior paint colors.
Article continues below advertisement
The R1S, meanwhile, starts at $70,000. Like the pickup, the R1S has a 300-mile range, a three-second acceleration from zero to 60, Meridian sound, Driver+, and nine color options, although it can only tow 7,700 pounds. The R1S also features a five-seat or seven-seat confirmation with fold-flat seating, and the vehicle automatically lowers itself to as low as 8.1 inches off the ground while parked.
Article continues below advertisement
Rivian started taking preorders in 2018. Whereas the numbers between how many cars it produces and how many are sold get conflated, here's what we know: Rivian's first-ever earnings report since going public showed it made $1 million in revenue from delivering its first round of R1T trucks but it lost $82 million while making them. In 2021, Rivian said it had delivered 652 vehicles. Fast-forward to this year, and that number has jumped to 920.
Article continues below advertisement
According to the New York Times, in March, Rivian had produced 1,410 vehicles this year out of 83,000 orders submitted. It was also reported that from January to March, the company delivered 1,227 vehicles of the 2,553 produced. It's assumed (based on last year and this year) that Rivian has sold 2,147 units.
What's Rivian worth?