Is BYD Bigger Than Tesla? People Think BYD Is the #1 EV Producer
BYD seems to have taken the number one spot from Tesla for EV production. Is BYD bigger than Tesla? Let's see if it's a fact or just a rumor.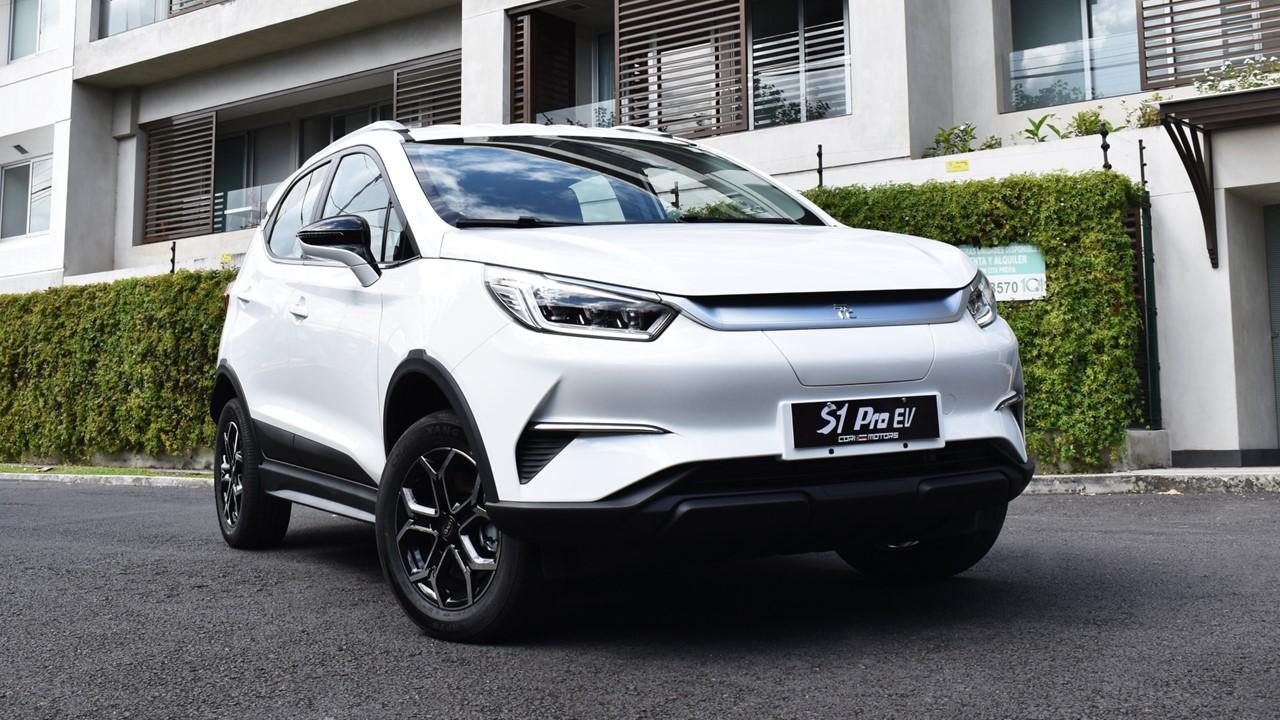 EV giant Tesla has been making headlines recently, but not for something good. There have been reports that Tesla has been dethroned from its seat as the top EV producer and that Chinese EV company BYD has claimed the top position. Is BYD bigger than Tesla? Here's what we know.
Article continues below advertisement
Article continues below advertisement
Tesla has long been the top company when it comes to all-electric cars. The company was arguably the only one that invested in the future of electric-only cars before the government and regulatory authorities started applying pressure for change in the automotive industry when it comes to the environment and clean energy.
Article continues below advertisement
BYD versus Tesla — a look at the numbers.
According to BYD, the company sold 134,036 new energy cars in June, which resulted in a YoY increase of 162.7 percent. According to reports, for the first quarter, the company sold an estimated 640,000 cars. Now, let's look at Tesla.
Elon Musk's brainchild reported that it sold just 564,743 electric vehicles in the first quarter of 2022. Looking at these numbers alone, it seems that the headlines are correct and that BYD is now the number one EV producer right? Wrong.
Article continues below advertisement
Article continues below advertisement
Tesla is still the leader for all-electric vehicle production.
Comparing how many vehicles were sold in the first quarter for Tesla and BYD is more of an apples-to-oranges comparison. Electrek performed an analysis of both companies' first-quarter filings and revealed that hybrid vehicles are actually included in BYD's sales, while Tesla's sales only include all-electric vehicles.
Article continues below advertisement
Many of BYD's cars still have internal combustion engines that run on gas. Also, of the 638,157 some-odd sales of EVs by BYD, 314,638 of those cars are plug-ins. So, with that taken into consideration, Tesla is still in the number one spot for all-electric vehicles. Although Tesla is experiencing a downturn in production due to a factory shut down in Shanghai, it's still the top all-electric vehicle producer.
Article continues below advertisement
Along with the production downturn, Tesla has been facing layoffs. Musk announced that he would be reducing his staff by 10 percent due to his "super bad feeling" regarding the economy. Also, Tesla is still dealing with a probe by the National Highway Traffic Safety due to the number of autopilot-related crashes.
Article continues below advertisement
BYD has been lucrative for Warren Buffett.
Although BYD hasn't surpassed Tesla in all-electric vehicle sales yet, it doesn't take away the fact that the company had a good first quarter. The company's first-quarter sales will please one of the company's most notable investors, Warren Buffett.
Article continues below advertisement
Article continues below advertisement
According to Fortune, Berkshire Hathaway was one of the earliest financial backers for BYD having sunk $232 million into the company. That investment is now worth a whopping $7.7 billion. Buffett's stake in the company is 7.7 percent.
Where are BYD cars sold? Will they come to the U.S.?
BYD cars are mainly sold in China, though it has been reported the company has export markets in the Dominican Republic, Moldova, Ukraine, and Bahrain. As far as BYD vehicles in the U.S., the company has a headquarter in Los Angeles. The company exclusively sold its EV buses, but it eventually shut down. Rumors suggest that BYD has plans to sell its cars in the U.S. sometime this year.