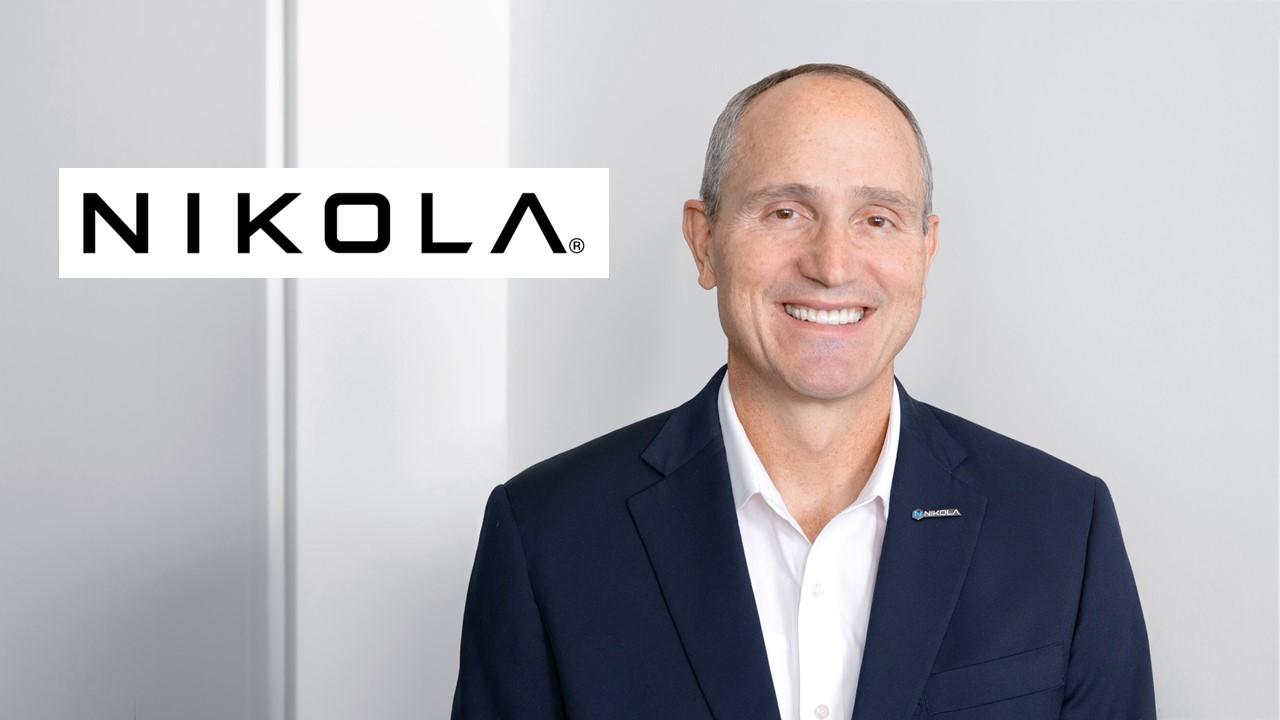 Nikola CEO Mark Russell Is Retiring, NKLA Stock Is Volatile
Electric commercial vehicle maker Nikola Corp. (NKLA) is getting ready for a major change. Its chief executive for the past two years, Mark Russell, is stepping down to retire. The change in leadership combined with a recent earnings report has sparked volatility in NKLA stock.
Article continues below advertisement
Here's what to know about Nikola's incoming changes — and how the changes could impact the company's operations and stock moving forward.
Mark Russell is stepping down as Nikola CEO in order to retire.
Nikola says Russell will retire at the end of the year, after which a replacement will take his seat. Russell is estimated to be in his late 50s as of August 2022.
Article continues below advertisement
The company announced that Russell would become the CEO in June 2020, nearly a year and a half after he first joined the team.
Chairman of Nikola's board Steve Girsky said under Russell's leadership, the company has "started series production on our BEVs, advanced FCEV pilot testing with select customers, expanded our strategic partner network, continued to build out our world-class Coolidge, Arizona manufacturing facility and progressed our hydrogen infrastructure capabilities."
Article continues below advertisement
Michael Lohscheller will be Nikola next CEO.
Current Nikola president Michael Lohscheller will take Russell's place as CEO. Lohscheller only joined Nikola in early 2022, but has reportedly brought "an increased sense of urgency, high level of accountability, improved lines of communication, and accelerated decision-making to Nikola Motor," according to Girsky.
Lohscheller has experience in the CEO seat, formerly serving as CEO of Opel Automobile before leaving shortly after Stellantis bought out the company. He transitioned to become CEO of Vietnamese automaker VinFast but left for personal reasons and Le Thi Thu Thuy replaced him.
Article continues below advertisement
If that sounds like a lot of CEO swapping, it's because it is — but that is often normal in the C-suite. Investors will have to wait and see whether Lohscheller's upcoming position as Nikola CEO lasts.
The CEO transition news came after the earnings beat and sparked confusion in NKLA stock.
Nikola announced its CEO shuffle about a week after its second-quarter earnings report. NKLA beat expectations in revenue and losses for the quarter. The $18.1 million in revenue exceeded the projected $16.5 million. Meanwhile, losses hit $0.25 per share, a smaller loss than the projected $0.27.
Article continues below advertisement
Nikola's production is still in its infancy, having built just 50 battery-electric Tre semi trucks during the quarter. By the end of the year, it hopes to achieve upwards of 500 truck deliveries. Russell said at the time, "Our momentum continued during the second quarter as we began delivering production vehicles to dealers and recognizing revenue from the sale of our Nikola Tre BEVs."
Russell's leadership will remain associated with positive sentiment. He turned around Nikola despite founder Trevor Milton's legal debacle. Milton was indicted for three counts of criminal fraud for lying about his business to shareholders, but ultimately pled not guilty and got out on a $100 million bail secured by $40 million in properties.
Article continues below advertisement
Whatever the case, NKLA stock is down 5.6 percent in the first hour of trading on Aug. 10. Despite that, the stock remains 35.77 percent in the green for the past month, with much of that growth occurring around its earnings period. The stock has cooled more than 13.5 percent since its earnings, but its short-term strength remains.
Whether it be Russell, Lohscheller, or another CEO, Nikola still has a lot of ground to recover for its stock. For Nikola, the proof is in production and transparency.